As the NFL season comes to a close, teams are and will be taking a hard look at their coaching staff – especially considering some of the franchises that had a rough year. It's difficult to imagine New England Patriots head coach, Bill Belichick, being satisfied with yet another losing record. With owners and head coaches reassessing their programs, let's consider a few of the hiring and recruitment strategies they'll likely be using to get the right people in the right spots.
Hiring managers and HR professionals might be surprised at the relevance of NFL hiring for their own recruitment strategies.
Individual Performance and Qualifications Have to be Placed in the Context of a Larger System
Owners, coaches, and other leaders are focused on finding the right fit for the type of organization they're trying to build. If a team runs an innovative and explosive offense (like the Kansas City Chiefs, for instance), it wouldn't make sense to hire a staid offensive coordinator who doesn't want to experiment or take risks. It's also vital to hire coaches that fill a gap in the staff and add value. If you already have an excellent running back coach and your ground game is stellar – while you're struggling to put the ball in the air – it might not make sense to hire an offensive coordinator with extensive experience coaching running backs.
Of course, there are exceptions – the offensive coordinator might be a great pick for other reasons. But the overarching point still holds: a new hire has to be a good fit in terms of skills, experience, and temperament. The same principle applies to any hiring process – by ensuring that a new employee is synchronized with the rest of your team, you'll amplify the team's strengths while reducing the likelihood of conflict. At a time when two-thirds of company leaders say the organization's culture is even more important than its strategy or operating model, finding people who complement your existing workforce and share your values is critical.
Assess Candidates Systematically and Fairly
Belichick found himself at the center of a major controversy about representation among head coaches in the NFL last year. On January 24, 2022, Belichick texted Brian Flores (the former head coach of the Miami Dolphins) to congratulate him for landing a job as head coach of the New York Giants. There were just two problems: First, Flores hadn't, in fact, been selected for the job (which was going to Brian Daboll, hence the confusion). But even more disconcertingly, Belichick texted Flores two days before he was scheduled to interview. When Flores sued the NFL for racial discrimination, these messages were part of the lawsuit, as they suggested that the Giants were only interviewing him to avoid falling afoul of the Rooney Rule – which requires teams to interview at least one diverse candidate.
Fairness and objectivity should be integral to any organization's hiring process, especially at a time when DEI has never been more important. Beyond the fact that the perception of fairness and representation is crucial – three-quarters of candidates report that a diverse workforce is a key factor when evaluating job offers – companies should never make hiring decisions on the basis of limited information. Every candidate's application should be given equal weight and selections should be made on the basis of their likelihood to succeed in the role.
Objective tools such as pre-employment assessments can mitigate the bias that often creeps into conventional approaches to hiring (such as resumes and unstructured interviews), while a consistent set of criteria for all candidates will hold everyone to the same standard. No matter what strategies and resources you use, respect candidates' time and focus on providing an excellent hiring experience. This is what the Giants failed to do when Flores interviewed for a job he knew he wasn't going to get.
Make Your Hiring Process as Holistic and Data-Driven as Possible
One of the most significant resources NFL coaches have is access to a vast amount of data. For a potential defensive coordinator, teams can analyze everything from points and yards given up to turnovers to fourth down stops. For an offensive coordinator, they can examine total passing and rushing yards, red zone success percentage, points scored, and countless other indicators of performance. But the most incisive analysts go beyond top-line numbers and consider potential coaches holistically, which means asking questions such as: what injuries did they have to work around? How difficult was their schedule? How did their numbers improve or deteriorate over the season (or over longer time horizons)?
Like NFL coaches, hiring managers have never had more access to data about candidates. But data by itself only gets you so far – you have to be capable of extracting the signal from the noise and determining how well candidates will perform on the job. In some cases, this means balancing a sparse resume with impressive performance on certain projects or assessments. In others, it means taking a close look at how unique skills could transfer from industry to industry. Every candidate should be evaluated as an individual.
Final Thoughts
The most successful hires in the NFL will be the coaches who build on an organization's existing strengths, provide skills and perspectives that are missing or underemphasized on the sidelines, and have a record of adaptability and success in the League. These are all fundamental characteristics that hiring managers in any industry should be focused on.
---
Authors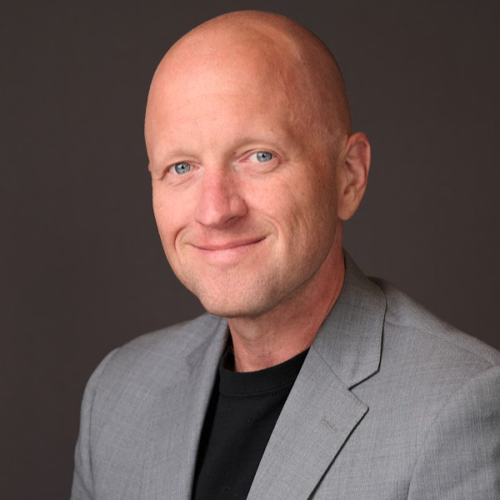 Matt Ekstrom is a long-time veteran of the HR and TA tech space. A former co-founder of several companies including HiringSolved, he's an in-house expert for effective branding and growth strategies in the industry. Wanna talk shop? Drop him a note. Matt's always game to talk about the recruiting and HR tech space or creative marketing campaigns.
Recruit Smarter
Weekly news and industry insights delivered straight to your inbox.