The entire world has been sailing through rough waters these past few years, and the job market is no exception. Fast forward two years, with businesses now working hard to retain their staff and offer competitive benefits and wages as they face a trifecta of issues: the pandemic, inflation and unfulfilled jobs.
Labor participation hasn't fully rebounded since its precipitous drop that was triggered by the pandemic. The U.S. Bureau of Labor Statistics (BLS) reports the nation lost 8 million workers back in March/April 2020 and, to date, we have recovered approximately 70 percent of these jobs.
The number of jobs available nationally is still hovering around 11 million, and the most recently published unemployment figure for February 2022 was 3.8 percent. We are once again flirting with 50-year unemployment lows.
Wage growth continues to run hot, with increases expected to continue into 2022, and at the highest levels since 2008's Great Recession. Much of this growth is concentrated in the professional space, non-union or labor. Also at decades-high is the Consumer Price Index which, according to BLS  climbed 7.9 percent for the 12 months ended February 2022, the largest 12-month increase since 1982 and higher than expectations.
High consumer demand following the first year of the pandemic collided with supply chain issues, driving incredibly high rates of inflation – 2021 saw inflation increase to 4.7%. In response, the Federal Reserve Bank raised interest rates in March 2022 and is clearly telegraphing multiple interest rate hikes for 2022.
The Great Resignation or the Great Upgrade?
The Great Resignation began almost a year ago, in April 2021, when 3.8 million workers quit their jobs following the tumultuous first year of the pandemic, as many sought a better work-life balance. Fast forward to today, where the "job quits" rate continues to be considerably high, with much of that concentrated in lower-wage earners who are transitioning back into the workforce with positions that offer higher compensation.
Much of the increase in wage growth has come from manual occupations, including those that don't require a bachelor's degree, in jobs that include transportation, repair, maintenance, security and health support, among others, according to The Conference Board. Some have referred to this as "The Great Upgrade."  
As we flirt with 50-year employment lows, there is a considerable imbalance in the number of resignations vs. terminations, and negotiating leverage is back in the hands of employees. 
With very few employers terminating staff, most employers are doing everything in their power, both inside and outside of the box, to retain their talent: their most important asset. 
Not Just Dollars, Equity and Increased Perks Packaged Into Offers
The U.S. Labor Department has reported that corporate spending on wages and benefits in 2021 increased at the fastest rate in two decades amid record resignations. In an effort to retain and attract employees while maintaining the growth of their businesses, companies are delicately balancing salary numbers with other benefits. For example, due to high inflation,  some firms are offering perks such as additional PTO or permanent work-from-home options, according to the Wall Street Journal, as they strive to limit salaries.
Start-up companies, for instance, have been offering equity at an increasing rate to boost their compensation packages and reduce attrition. Many of the Fortune 1,000 are strengthening their total compensation and benefits packages as well, because they have not been immune to the attrition either. In total, wages and salaries increased 4.5% in 2021, which was the biggest increase in more than 20 years, according to BLS data. 
Navigating Efficient and Creative Ways to Court Talent
Defining and articulating your company's purpose and mission is a start. Rebalancing your internal infrastructure and resource allocation towards the employee is a trend we've been seeing for well over a year.
Human Resource departments are not only expanding well beyond benefits and employee relations, but they are also often re-branding their departments into more humanistic titles, sending the message that people are an integral part of their operations, with terms like "People Operations" taking hold.
Preventing burnout has been a reoccurring theme in many organizations and it is no longer de rigueur to expect people to sacrifice their personal lives and well-being for a job, especially and despite the fact that they are able to work from their homes. 
With the imbalance between job openings and available workers expected to continue well into 2022, it will be interesting to see how the Fed's actions to fight inflation will impact the imbalance over time. Until then, organizations are being forced to pivot both in their offerings and in the way they get work done.
Whether that is taking advantage of the remote work movement to expand their overall talent pool at lower labor costs, utilizing independent contractors and gig workers for even more functions than had previously been common, or continuing to evolve in their overall employee offerings to attract and retain talent, companies will need to adapt to daily challenges.  
Those in recruitment are well aware of the changing landscape and the increased amount of time it is taking to find the best-aligned talent for their current needs, while also anticipating their future needs.  Increasingly recruiters are turning to partners that can help them recruit and retain talent with options such as direct sourcing solutions, HR technology and the means to build diverse talent pipelines.
Working with specialists such as these that have proven and efficient solutions can certainly help recruiters navigate and plan for an uncertain, yet potentially very exciting, future. The overall important thing to remember is those employers who listen to the needs of their employees will be the ones who earn the top talent. 
---
Authors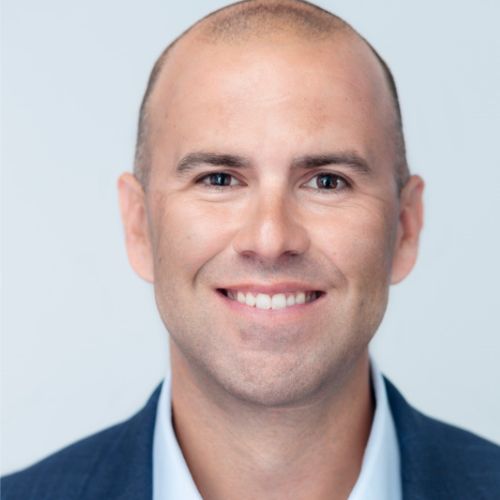 Adam Samples is President of Staffing for Atrium, a WBENC-certified leader with a legacy of helping employer brands source unparalleled talent and technology-driven workforce solutions that put people first. Active in the staffing industry for more than 18 years, he has been recognized as a leader by the SIA on its "40 Under 40 in Staffing" list.
Recruit Smarter
Weekly news and industry insights delivered straight to your inbox.