So, What is Lookism?
Lookism – the practice of judging someone by their physical attractiveness – can and does result in discrimination against job candidates who are overweight, disabled, or considered unattractive. With the increase of video interviewing of job candidates, comes an increase in concerns about how these videos will exacerbate lookism in hiring.
What does the law say about lookism?
Few U.S. jurisdictions have legislated hiring discrimination based on appearance. In fact, Michigan is the only state to legislate lookism in hiring. Its Elliott Larsen Civil Rights Act prevents discrimination based on height or weight.
U.S. cities that outlaw lookism in hiring:
The Santa Cruz (CA)

City Anti-Discrimination Labor Law prohibits hiring decisions based on height, weight, or physical characteristics. Any firm operating within city limits must prominently display a poster detailing the law.

San Francisco (CA) Police Code Article 33 prohibits hiring discrimination based on weight and height.

The District of Columbia Human Rights Act prohibits discrimination based on physical appearance.

Binghamton, New York's Human Rights Law prohibits hiring discrimination based on weight or height.
While the U.S. federal government has yet to definitively say that lookism is illegal, its Equal Opportunity Employment Commission has issued this stern warning: "Height and weight requirements tend to disproportionately limit the employment opportunities of some protected groups and unless the employer can demonstrate how the need is related to the job, it may be viewed as illegal under federal law."
The European Union (EU) has only prohibited hiring discrimination based on race, ethnic origin, religion or belief, disability, age and sexual orientation. Many of its 28 member countries have expanded protected groups, however. Belgium prohibits hiring decisions based on physical or genetic characteristics, France based on physical characteristics, and several countries based on "other characteristics."
Hiring discrimination penalties can be severe. FedEx Ground paid $3 million in penalties, and Tyson Foods more than $2.5 million, in lawsuits brought by the U.S. Dept. of Labor. Matrix LLC lost to the EEOC and paid a $400,000 fine. In Germany, dozens of companies have recently paid government fines ranging from €23,000 ($26,919 USD) to €500,000 ($585,000 USD), for discriminatory hiring.  
The Impact of Video Interviewing on Lookism
In 2012, Office Team surveyed 500 employers about their use of video interviews. Two out of three used video to screen candidates very often, and another 12 percent planned to increase their "once-in-a-while" video interview use. In a 2018 LinkedIn survey of nearly 9,000 employers, 18 percent listed video as their most useful interviewing innovation.
There are nearly as many types of video interviewing processes as there are opinions on whether videos negatively impact fair hiring practices. Often, the timing of the video in the application process impacts bias as well.
Vendors such as SparkHire, HireVue, GreenJobInterview, and Breezy HR offer both one-way and live interview platforms.
A recent Futurestep survey of 700 hiring managers found that 75 percent were conducting live video interviews, while half were using one-way on-demand video interviews to narrow the candidate pool early on.
By way of one-way interviews, the employer provides a list of pre-screening questions for the candidates, who then uses the on-demand video platform to record their answers at their convenience. The live video platform is a real-time interactive conversation between candidate and recruiter.
Platforms that do not offer the video option can simply employ a bot to give the applicant the "feeling" of having a real time interaction.  With live video interviewing and screening – the interaction is not only real-time, but legitimizes the efforts of both the interviewer and candidate.
Some organizations are now marrying the video platform with SME. Relying solely on video communications with candidates does not yield the same level of predictive validity with video options alone.
According to Amanda Hahn, HireVue Director of Product Marketing, "Companies doing a lot of hiring primarily use on-demand videos as part of the application process early on." "A firm hiring fewer folks typically would use a number of sourcing tunnels, introduce the on-demand interview early, but then have the live video as the first or second stage of the interview process."
So, does it matter that the application includes an early video look at the candidate's appearance?
Opinions vary widely, from "So what? Ultimately, they're going to meet anyway" to "It's awful. Candidates will get weeded out for race, ethnicity, looks, age and all sorts of discriminatory issues before they get a chance to interview." Then there are those who point out that "A candidate for a sales, public relations, or media position, for example, who can't put together a cohesive, personable presentation should be weeded out early, and video is a great way to do that!"
But what if that sales candidate gets weeded out because her nose is too long, or his teeth crooked?
Bealls, Inc., a Florida-based retailer with stores in 500 locations, hires for multiple jobs at any given time. Its human resource team is small, however. The time and cost-effective hiring solution turned out to be pre-recorded video interview questions by way of the RIVS platform to replace what had been an early round of phone screening. Each job had its own set of questions, and once the candidates recorded their interviews the recruiters viewed each, studied their resumes as well, and then created a short list of folks to invite to a face-to-face interview.  
Rather than weeding out candidates for their appearance, the videos managed to increase and better qualify the applicant choices.
"We've increased our candidate pool, allowing us to speak to more candidates who may not have had the best resume, but would be a good fit for Beall's," said Magdalena Wyko, Director of Talent Acquisition and Development at Bealls Inc. We used to talk to 15 people for each job. Now, we're actually seeing about 48 people per job."
Overall benefits to Beall's of video interviewing include 20 percent more top performers hired, time to hire reduced by 56 days, and a 45 percent drop in cost per hire.  
Amy Rueda, director of strategic talent management for UCLA Development, is a proponent of video interviewing, because it saves her recruiting team time, money and resources. Cost of hire, with video implementation, has dropped from $10,000 per search to roughly $500.
Rueda scoffs at the concerns about discrimination.
"I think people who argue that this tool can be used to discriminate are the biggest hypocrites to walk the earth," she told Workforce. "It is an argument that doesn't hold water. If you are an organization that is inclined to discriminate, you are going to do it whether it is in a video interview or in person. If you are not an organization that is inclined to discriminate, you are going to be looking for attributes that are key to the placement."
Summit Law Group employment attorney John Chun told Workforce that employers should be cautious about their video interviewing techniques.  
"Video résumés are not necessarily riskier than face-to-face interviews, but a talking head on a video does offer more information about a candidate than even a photograph might," he said. "A video can give the viewer clues to the candidate's class, race, nationality and can also potentially reveal any disability the candidate might have."
Amanda Hahn sees things differently.
"When I was doing my own phone screening for hires I deviated from the script all the time, so I wasn't providing a consistent and fair experience for all candidates," she told us. "And then part way through the hiring process, after a few candidates had already been interviewed, we'd tweak. Maybe we'd determine that we needed to ask more about this or that, and the entire interview might change. So, the first folks were evaluated differently."
By comparison, on-demand video interviews are fairer, according to Hahn.
"An on-demand interview gives companies a consistent process where there wasn't one before," she said. "Now you are asking the same questions of everyone. You can evaluate the candidates one at a time or even study every candidate answering the same question."
What do candidates think about video interviews?
EasyRecrue conducted a 2016 survey of 25,000 job candidates for its e-book The Definitive Guide to Video Interviewing. Researchers discovered that candidates were overwhelmingly positive about video interviews, in part because the process allowed them to get a better feel for the company. A whopping 82 percent of respondents had a positive opinion of the company because of its video interview process, while 76 percent either enjoyed or loved the experience.   
"Today's younger employees expect the newest technologies, and smart, strategic video tactics are definitely a competitive advantage," said Futurestep Vice President of Global Technology Solutions Mir Ali. "Video usage not only makes the candidate experience better, it ultimately increases the chances the right candidates are hired for the right roles at the right time."
---
Authors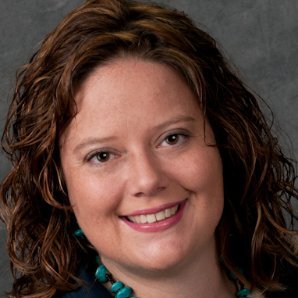 Amanda Cole is Vice President of Operations at eTeki Inc., an on-demand technical interviewing platform that addresses the challenges of technical screening and IT talent acquisition. Amanda is an integrated marketing professional specializing in service-based businesses. With an entrepreneurial drive and a customer-centric approach, she helps companies stand out among their competitors and expand business opportunities using a complementary mix of traditional and digital marketing strategies. You can follow Amanda on Twitter @AmandaPCole or connect with her on LinkedIn.
Recruit Smarter
Weekly news and industry insights delivered straight to your inbox.