Every Friday in case you missed it, 'The Week That Was" is your weekly news update for recruiters. AKA All you need to know about anything that matters in recruiting. We go out to the interwebs and gather interesting and insightful recruiting news we will interest you. This week we learn people still discriminate, it is time to get your degree, HR burnout is a real thing, and ThisWay is gettin' paper and how to make sure your stack ain't whack. 
Phrase of the Week:
Career Limiting Brisket – When you're at a business meal, and you order WAY too much food (kind of on accident), giving the appearance that you're wasteful, frivolous, and care nothing about those who are less fortunate.
Did you hear what Dan said in that meeting? That was some serious Career Limiting Brisket.
Tweet of the Week: 
Job interview in an hour. Can't decide whether to open with racism or oversharing medical information.

— Petey X (@PeteyX) April 28, 2017
Employers have been getting hit big recently for negligent hiring, according to attorney Lester Rosen, founder and CEO Employment Screening Resources. He presented how to successfully use social media for recruiting or background screening during Day 1 of the SHRM Talent Management Conference and Exposition in Chicago.
"Social media allows employers to look under the hood to who a candidate really is," said Rosen. "But if you use it incorrectly, there's a world of privacy and discrimination problems that could arise," Rosen said employers need to be aware of TMI — too much information — while using social media for recruiting.
According to a 2016 survey by SHRM, 56 percent of organizations said a job candidate's online profile can't indicate work-related performance. "Social media should not be a tool that allows you to stop someone from getting to the interview stage because you found information that's not a valid predictor of job performance," said Rosen. Click here to read more.
ThisWay Global, a software platform powered by machine learning for the recruitment industry, has launched its A-round fundraising in the US. The round will seek to raise more than $7 million from international investors experienced in HR tech, software, marketplaces and Artificial Intelligence.
This series follows a $2m fundraise by the UK business in Europe last year and has been triggered by significant customer demand. The cash will be used to expand sales and operations and develop further innovation to address the fatigue of hiring and finding a job. The funds will support the company as it expands its offering, focused on serving HR tech companies and internal human resource departments through its US, UK and European operations.
Now that spring is officially here, college students all over the U.S. are getting their caps and gowns prepared for graduation.  According to a new survey from CareerBuilder, 74 percent of employers say they plan to hire recent college graduates this year, up from 67 percent last year and the highest outlook since 2007. Half (50 percent) plan to offer recent college graduates higher pay than last year (compared to 37 percent last year), and 39 percent of employers hiring recent college graduates this year will pay a starting salary of $50,000 or more (compared to 27 percent last year). Click here to read complete article.
For human resources departments, getting through a peak hiring season can feel like running a mental marathon. Without the right preparation, it's easy to fall behind.
HR departments under time-sensitive workloads are in a tight spot. If you're not actively trying to prevent burnout, you're risking its consequences: fatigue, detachment, and general feelings of incompetence. But like marathon runners, you and your team can adopt burnout-prevention tactics to ramp up efficiency and avoid mental exhaustion. Read how to get your groove back by clicking here.

Modern. Engaging. Refreshed. Today, Glassdoor unveiled a new logo and branding.
Now visitors to Glassdoor around the world, on desktop and mobile, will see a dynamic presence, improved site functionality and will still have access to millions of jobs. "With our refreshed brand, we aim to better connect with our audience so that in turn people can better connect to a job that fits their life," said Moody Glasgow, Glassdoor chief marketing officer. "To us, this isn't just a new logo or an updated color – this new design is part of our promise to create an engaging and valuable experience for all those we aim to help." Click here to read more.
ICYMI:
Watch this week's webinar, "HR Tech: Time To Stack Up" below!
---
---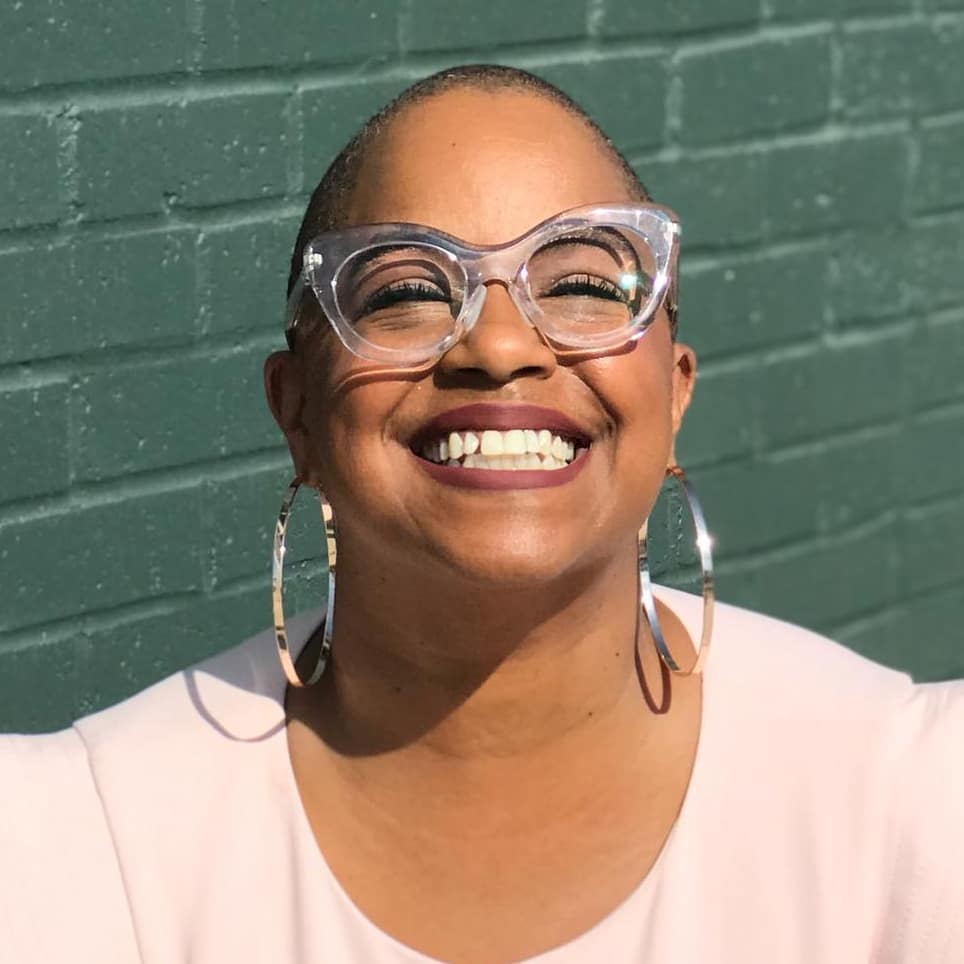 Jackye Clayton, with acclaimed expertise in diversity and inclusion, recruitment technology and a global network of non-profit, human resource and recruiting professionals, Jackye Clayton is a servant leader, uniquely inspirational speaker, and a revered thought leader. Jackye was named one of the 9 Powerful Women in Business You Should Know by SDHR Consulting, one of the 15 Women in HR Tech to Follow in 2019 by VidCruiter, 2019 Top 100 list of Human Resources Influencers by Human Resource Executive Magazine and one of the Top Recruitment Thought Leaders that you must follow in 2019 by interviewMocha Magazine. Currently, Jackye is the Diversity, Equity, and Inclusion Strategist at SeekOut. You can find her on Twitter @jackyeclayton and LinkedIn https://www.linkedin.com/in/jackyeclayton
Recruit Smarter
Weekly news and industry insights delivered straight to your inbox.