There is no doubt that Latin America presents a diverse and dynamic talent landscape for recruiters seeking to expand their operations in the region. However, overcoming the general challenges associated with attracting the best talent requires a shift in mindset and a deeper understanding of the unique characteristics of each Latin American country.
Latin America has emerged as a significant player in the global tech industry, attracting a whopping 156% increase in businesses seeking to hire local talent, especially in the field of software engineering. This surge of interest has placed Latin America firmly in the spotlight, encouraging governments to implement policies aimed at empowering and nurturing local tech talent to meet this growing demand.
Let's explore the specific challenges faced by recruiters in Latin America and the importance of adopting a new recruitment mindset to leverage the potential of this talent pool.
Challenges in the Region
First things first, it is crucial to dispel the common myth that Latin American countries are homogeneous entities. In reality, the LATAM region comprises 22 distinct nations, each with its own culture, infrastructure, and political situation. What works in one country may not necessarily work in another.
Depending on the nation, recruitment challenges can range from certain skills shortages and security issues to infrastructure and cost of living. Understanding these nuances is essential to effectively navigate the local talent markets.
Attractive Traits of Latin American Candidates
LATAM candidates possess several traits that make them highly appealing to recruiters. Many of the region's professionals are renowned for their strong work ethic, having self-taught themselves to overcome barriers such as limited access to written code and many other limitations that Western tech talents may take for granted.
Furthermore, Latin Americans often have a good command of Americanized English language due to cultural exposure through music, film, and other forms of media. According to a study by Stack Overflow, over 60% of Latin American software developers specialize as back-end developers, making them valuable assets capable of building and maintaining the technology infrastructure of tech companies.
Additionally, the time zones between Latin America and the United States provide an advantage for seamless collaboration and support. And for companies looking to operate 24/7, LATAM also shows its benefits. The crypto technology company, ZeroHash, has a part of their technical team in Asia. And they previously reported to Remoti how thrilled they were to gain LATAM coders working a full day behind them—meaning they could essentially run a 24/7 operation with someone from the global tech team always online.
Latin America boasts remarkable success stories, demonstrating the exceptional caliber of developers, programmers, and IT talent in the region. Rappi, a food delivery app operating in Colombia, has recently achieved a valuation exceeding five billion dollars. Habi, a technology company specializing in real estate transactions, secured a substantial investment of 200 million dollars in 2022. Similarly, Mosyle, a software company headquartered in Brazil, received a significant influx of 196 million dollars in investment. These accomplishments are largely attributed to the region's talented workforce and ability to drive innovation.
Current Trends in Recruitment
Diversity and inclusion have recently emerged as key focus areas for HR leaders, directly impacting talent acquisition and recruitment strategies. Research indicates that businesses with diverse workforces and inclusive workplaces have higher productivity and profitability.
Recruiters now play a critical role in identifying and including candidates from various backgrounds and demographics in the talent pool. Yet, while tactical metrics and data-driven approaches remain important for tracking immediate actions, future recruiting should emphasize strategic metrics that measure the business outcomes resulting from recruitment efforts.
To fully harness the potential of Latin American talent, recruiters must adopt a new mindset. Historically, recruitment has been driven by an old boys club mentality, with a focus on sales and commission rather than the human side of the process. However, forward thinking recruiters will recognize the value of trained psychologists in their teams, enabling them to understand human behavior and effectively evaluate candidates. Embracing a mindset of hiring the future workforce, rather than the current one, allows recruiters to identify candidates who align with the long-term goals and values of the organization.
Additionally, data shows that candidates now demand a well-rounded and flexible work environment. As a result, offering benefits such as equipment and bonuses has become increasingly important, even a prerequisite in many cases. LATAM recruiters must acknowledge the shift in candidate expectations and adapt their offerings accordingly as those who continue to exploit lower wages may face challenges in attracting top talent.
By adopting a new recruitment mindset and offering competitive benefits, recruiters can unlock the full potential of the Latin American talent pool and drive future growth and success in the region.
---
Authors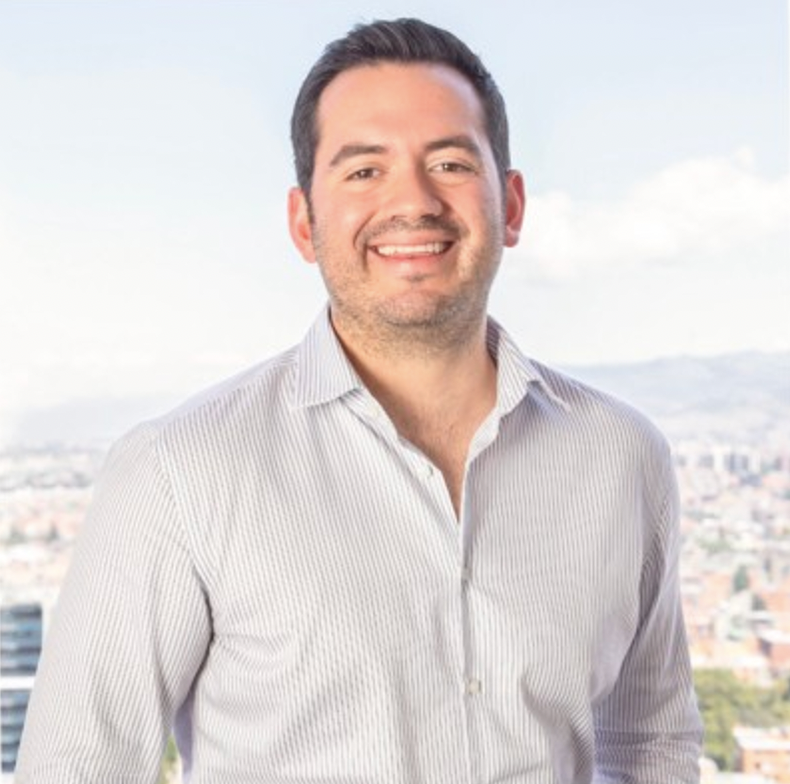 Pablo Miller , CEO of Remoti , is an experienced international leader with a demonstrated history of working in the staffing and recruiting industry; his expertise lies in Negotiation, Business Planning, Sales, Executive Search, and Customer Relationship Management (CRM). He is a strong entrepreneurship professional having been mentored and trained by James Caan, Chairman of Hamilton Bradshaw.
Recruit Smarter
Weekly news and industry insights delivered straight to your inbox.