Applicant Tracking Systems (ATS) were designed to track requisitions and candidates as a system of record, but when it comes to actually engaging with candidates, most of these systems fail to capture the individual interactions and personalized engagement between recruiters and candidates, particularly when it comes to electronic communications like e-mail.  While many point solutions and integrated campaign or candidate relationship management tools exist to help recruiters segment and scale their communications directly within their ATS environment, few offer the capability to also track and record individual e-mail communications. These inbox records sit separately siloed from most systems, creating a major gap in system capability, separating a recruiter's own candidate records from those of their core talent systems.
A new partnership between Cirrus Insight, the top application for integrating Salesforce with GMail and Google Apps, and Jobscience, a social candidate relationship management (CRM) based on Salesforce's Force.com platform, aims to overcome this limitation by allowing Jobscience users to automatically view candidate records and traditional ATS information directly within their inbox.  We recently spoke with Brandon Bruce, COO & C0-Founder of Cirrus Insight, to discuss the details of their Jobscience partnership and what it means for recruiting and staffing.
Cirrus Insight just announced a partnership to bring Jobscience to Gmail.  What was the impetus behind this partnership and how did it develop?
Brandon Bruce: Developments in communication and recruitment platforms mean that recruiters and candidates are more connected than ever. The challenge has become managing and organizing the incredible amount of information and candidates at the recruiter's fingertips in such a way that they can build the personal relationships required for successful recruitment.
Jobscience has long been a leader in this technical revolution that is changing the face of HR recruitment. Jobscience allows you to manage your candidates, their contact information, where they are in the recruitment process, as well as all of their supporting documents and materials.
However, recruiters live in their inbox where the majority of their communication with candidates occurs. The ability to seamlessly integrate Jobscience with Gmail means that recruiters always have pertinent information about candidates readily available as they open an email. They can easily update records, log calls, and save important emails into Jobscience without ever leaving their inbox. This means that recruiters are more productive and focus on building relationships with their candidates.
What are some of the major benefits employers or recruiters will get out of integrating their ATS with Gmail?  How will it make their lives easier?
Integrating Jobscience with Gmail means that recruiters no longer have to interrupt their workflow to switch back and forth between tabs. As they open an email Cirrus Insight automatically displays pertinent information about that candidate from Jobscience. That way recruiters always have the full context of who the candidate is and exactly where they are in the recruitment process. As new information comes in, records can easily be updated in Jobscience right from Gmail. Important emails and attachments can easily be logged against candidate records and meetings are automatically synced from your Google Calendar to Jobscience and related to the candidate's record.
Are there any associated privacy or security risks involved in integrating Gmail with a system of record like an ATS? How do you overcome compliance concerns from a legal and/or IT perspective?
Cirrus Insight is a window into Jobscience from Gmail. Creating and updating records from Cirrus Insight is no different from doing so directly within Jobscience. Cirrus Insight will respect all of the restrictions and settings that have been configured in Jobscience. Compliance is actually improved because Cirrus Insight makes creating and updating records in Jobscience so easy that on average, organizations see a 5X increase in platform utilization after adopting Cirrus Insight.
How does this kind of integration with Gmail improve recruiting efficacy or efficiency?  How about candidate experience?
Recruiters are more efficient because their workflows are streamlined and there is no need to leave the inbox to retrieve and update important candidate information.
Efficacy and candidate experience is improved both by having contextual information readily available as recruiters communicate with candidates as well as having higher quality data inside Jobscience. Now recruiters always know who they are talking with and the full context of where they are in the recruitment process, where they have previously and currently work, their work experience and what they are interested in, and all of the other details that drive relationships between recruiters and candidates and help to connect candidates with the best jobs.
What benefits does a tool like this have over free Google integrations like Rapportive or plug ins like Dice Open Web or Connectify?  Are there any other integrations on the market that could potentially be construed as competitors or is this first-to-market?
Tools like Rapportive can be extremely valuable for providing information about a candidate from their social profiles such as LInkedIn. In some senses the value of Cirrus Insight is similar to that of these other tools in that we provide contextual information automatically in the inbox, but instead of self reported social data we expose the candidate information you've stored in Jobscience. Additionally, we go even further by enabling you to create new records and edit existing ones right from Gmail.
Cirrus Insight is the only Gmail integration that automatically detects and gives you access to the custom objects and fields within Salesforce that solutions such as Jobscience are built upon. As a result, we are currently the only solution available that allows you to fully integrate Gmail with solutions like Jobscience.
How does this partnership fit into the bigger recruitment picture? Do you see this integration as part of a growing trend within HR Technology?
Technology has redefined how recruiters and candidates connect with each other, the number of connections that can be made, and the information available about those candidates. All of this data and these connections can be invaluable in connecting the right candidate with the right position if it can be properly managed. But managing this ever-increasing load is a growing challenge for recruiters. Cirrus Insight makes this process manageable, creating better relationships with candidates, and helping to place candidates in the best possible positions.
When you speak to your customers, what are some of the biggest challenges you hear facing recruiters today, and how does this solve those problems?
The problem is how to manage the staggering amount of data recruiters are expected to wade through in an intelligent manner that drives results. With an ever-increasing number of candidates coming through their inboxes and growing amounts of information about each candidate, recruiters struggle to stay on top this shifting landscape. Fortunately, just as technology drives these trends, solutions such as Jobscience and Cirrus Insight are available to make it manageable.
Recruiting Tools is committed to bringing talent acquisition leaders and practitioners a real time look at recruiting trends and staffing strategies.  As such, this post does not constitute an endorsement for Cirrus Insight or Jobscience and Cirrus Insight did not pay for this post.  If you'd like to feature your recruiting product or news on RecruitingTools, leave a comment in the box below or e-mail [email protected]. 
---
---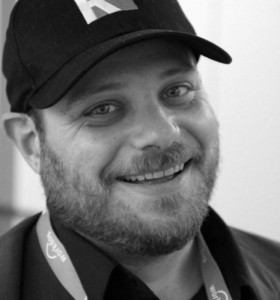 Matt serves as Chief Content Officer and Global Thought Leadership Head for Allegis Global Solutions and is a partner for RecruitingDaily the industry leading online publication for Recruiting and HR Tech. With a unique background that includes HR, blogging and social media, Matt Charney is a key influencer in recruiting and a self-described "kick-butt marketing and communications professional."
Recruit Smarter
Weekly news and industry insights delivered straight to your inbox.