Five Recommendations for Total Compensation Packages in the Post-COVID Era
It's no secret that today's work environment has changed from what it was just over a year ago. Whether your staff has worked from home or had to report to work in person during the pandemic, it's likely that your needs have changed along with evolving work environments. To remain relevant, recruitment marketing strategies and rewarding compensation plans must speak to both the traditional and emerging needs of prospective hires.
Today that means more than simply wages and paid time off. In order to attract the best talent and retain employees, benefits and perks need to accommodate diverse demographics and wide-reaching geographies. Trendy benefits and unlimited PTO were all the rage pre-COVID, but job seekers no longer feel like this is enough.
So, what's hot in the post-COVID era? Here are five recommendations for total compensation packages.
Virtual Opportunities
Those who are looking to make career changes want to feel like they are trusted to get their work done responsibly on their own. Since many people are now accustomed to working from home rather than returning to a traditional work setting, a number of candidates are looking for short- and long-term remote work opportunities.
Some are even considering leaving esteemed roles for greater flexibility. For instance, we often hear from candidates who are willing to take a step back in their career or pay scale in order to pursue remote work, which they view as an important benefit.
While it is not recommended to underpay qualified talent (because ultimately, you'll lose undervalued talent), it is important to recognize how strong the desire for flexibility is. When a team member is willing to work for less to change their work environment, they are committed to the employment terms they're seeking. Thus, the competition for talent is steep.
If your organization is open to remote work, by marketing open roles as a chance to work independently and from the comfort of home, you can likely appeal to a larger pool of qualified applicants. Keep in mind it's equally as important to understand the number of applicants you may inadvertently dismiss due to the absence of virtual work opportunities within your organization.
People-First Mindset
With the rapid adoption of technology and other efficiencies, there is an enormous emphasis on time. Over the last year and a half, most of us were forced to spend time in a different way than before the pandemic. With most crisis situations, it's not uncommon for the effects to leave people reevaluating their priorities.
Perhaps not surprisingly, the thought of long commutes and other daily obstacles that restrict meaningful moments with family are not nearly as palatable after recent experiences. People are seeking roles that allow them to place their and their family's needs first. Organizations who are empathetic and willing to place employees and their individual wellbeing at the front-and-center of talent acquisition and business strategy can make huge hiring strides in the current market.
There is a wide array of offerings for both in-office and at-home jobs. For example, some employers are providing office equipment or reimbursing new hires significant amounts to set up their home office.  Others offer corporate expense accounts for meals or catered luncheons for those working in an office setting.
Especially valuable to those returning to offices right now is helping to provide means and cost of transportation to and from the office. Finding ways to make the commute more comfortable, convenient and as cost-efficient as possible can make a big difference in attracting and retaining the talent you need.
Culture and Experience
Whether working remotely or not, a positive experience is essential. From peer-to-peer engagement to diversity, equity and inclusion (DEI) initiatives, and to learning, development and training opportunities, delivering company culture across all your workplaces and platforms is vital.
This is not to say engagement of remote employees must occur at the same time or in the same way as in-office employees. Toward that end, we are seeing a rising demand for positions such as director of remote work to navigate the nuances of virtual employee engagement successfully.
There are many ways to demonstrate a flexible work culture. From adopting hybrid schedules to adding work-from-home (WFH) days to existing plans, you can show your willingness to give. Any stipends that enhance the work experience in any environment go a long way in presenting an attractive offer. Now is a good time to find new ways to come together to help your workforce shine even brighter than before.
Healthy Balance
Many employees are yearning for a future that encourages a hale and hearty mix of staying healthy, working and living their daily lives. To that end, many companies are reinforcing their benefit packages and expanding healthcare plans. Fully paid gym memberships, mindfulness and telehealth applications, as well as extended maternity leave for mothers and fathers are just a few of the additions we're seeing.
Any leniency policies that embrace allowing for flexible scheduling can be a great way to attract top talent seeking better work-life balance to your organization. The pandemic has taken a toll on many workers, with more people ready to talk openly about mental health and individual needs resulting from changes in their lives at home and at work. Employers who recognize the diverse needs of their workers can benefit from highlighting any standout accommodations that speak to the neurodiverse needs of today's talent market.
Development, Development, Development
Continued future investment — whether it be access to internal mentors, partnerships, or resources such as online academies, education and opportunities for career advancement — is necessary for the upskilling of the next generation of employees and leaders. Certainly, a lesson the pandemic is teaching us is that continued learning is vital to growth.
As hiring leaders strategize to find and retain the best talent, remaining competitive means emphasizing employee development. By advertising personal and professional development opportunities along with the role you're seeking to fill, you can gain the attention of a greater number of applicants in the current market. In addition to improving your hiring results, these learning and development incentives can keep high performers achieving and surpassing business goals. To retain those bright minds, make sure their career trajectory is easily identified and your company vision clearly communicates a bountiful future to the talented individuals in your workforce — not just for now but also in the coming years.
Keeping Up with the Changes Is the Key to Success
The times, they have changed!  Employers who are keeping up with the advances, making sure their total benefits package meets the dynamic needs of their talent, will be the ones who succeed in this rapidly evolving marketplace.
---
Authors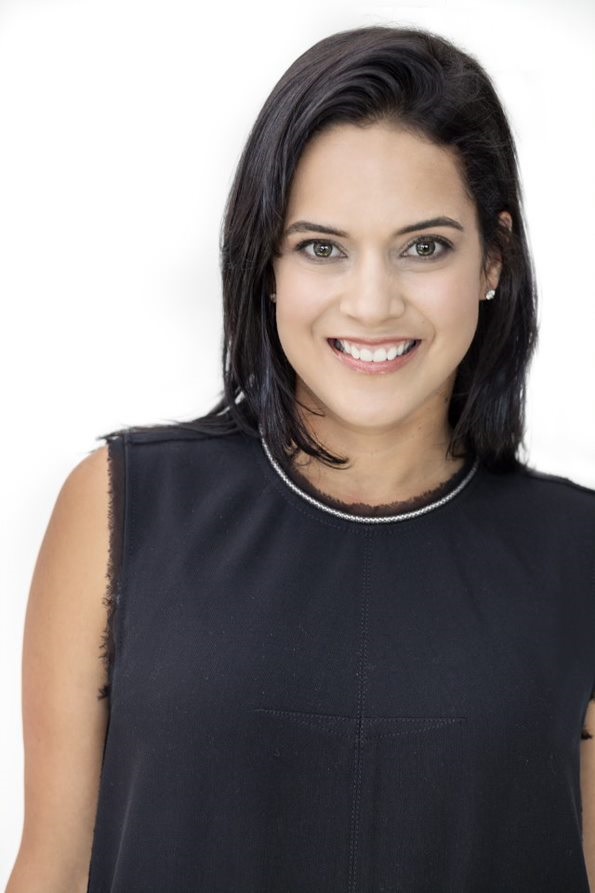 Melissa Monteiro is Regional Managing Director of Atrium, an all-inclusive partner for talent and contingent workforce solutions established in 1995 with a trademarked legacy of Applicant-Centric™ recruitment and a mission to build the workforce of tomorrow by putting people first.
Recruit Smarter
Weekly news and industry insights delivered straight to your inbox.