The logistics industry has been fraught with labor shortages, with the nation experiencing a widespread lack of truck drivers, warehouse workers, couriers, and skilled technicians. According to the US Bureau of Labor Statistics, employment among couriers, messengers, warehousing, and storage continued on a downward trend in December 2022, as well.
With evolving market dynamics, logistics companies need to stay ahead of the curve when it comes to hiring and retaining great-fit talent. In this article, we discuss how HR leaders in logistics can optimize recruitment for better hiring outcomes.
Overcoming the Talent Challenges in Logistics Industry
Here are some trends to keep in mind for companies looking to hire new talent:
1. Technology and Automation or Employee Skill Development: What's the Answer?
Consumer demand is increasing and, according to a survey by Accenture, it is one of the most significant causes for transformation. As a result, companies are turning to technology and automation tools to meet evolving customer expectations. Moreover, data analytics and artificial intelligence (AI) are revolutionizing logistics by minimizing errors, using predictive maintenance, assisting inventory management with real-time feedback, and forecasting demand and potential bottlenecks. However, increasing investment in AI-powered and automated solutions begs an obvious question – how does it impact human jobs?
While training and implementing digital models seem easier, human labor remains integral to supply chains. This means that for companies to attract and retain talented employees, it is vital to pay attention to how the physical and digital worlds collaborate to create a more valuable workforce. It is time to invest in tech and humans, equally.
With such advancements in technology and automation, you need employees who are comfortable using digital tools and software like transportation management systems and data analytics. This is where upskilling and skill development come in. Although there is a need for digitally-skilled employees, only 45% of companies invest in effective skill development programs, and it's a deal breaker for new talent! Forty-four percent of employees would stay in their current company, but only on the condition of reskilling and development. To set yourself apart from the competition, focus on creating upskilling programs, career growth opportunities, and apprenticeships and internships to sustain critical employees and experts. Such options will also help you gain new talent.
2. Leveraging Flexibility and Remote Work Options
Given the changing business landscape, flexible and remote work options have become ordinary – and most employees prefer it! More control over one's schedule makes for a supportive work environment which encourages better work-life balance. This can mean a few different things based on your needs.
First, businesses have adopted contingent and temporary workers in response to changing market conditions. It presents a win-win situation for both – companies can scale up efficiently when required, while employees enjoy the benefits of higher flexibility. Next, introducing (or continuing) remote work options for certain employees will help retain them longer. Many functions like quality control measures and technical support can be performed remotely. Encouraging and creating a collaborative environment for remote workers will enhance efficiency, morale, and productivity. It also allows you to curate a positive company culture that values teamwork, collaboration, and open communication and fosters a positive and supportive work environment – which is crucial to attracting and retaining new talent.
Lastly, when talking about attracting new talent, a robust application and hiring process is a must. But don't make it long, confusing, and tedious – candidates will drop out. Leverage recruitment solutions to streamline the application and make it more flexible for the candidates. For instance, invest in digital platforms that centralize the application, provide 24/7 support to candidates, and allow you to communicate on the go. This will also enhance the overall candidate experience and impact your conversion rates and return on investment. Including these best practices in your hiring will allow you to attract and retain top talent.
3. Expand Your Talent Pool with Data-driven Sourcing
Another great way to optimize your tech stack is to back the hiring process with a data-driven approach. In a tight and competitive labor market, hiring managers, talent acquisition (TA), and HR leaders are hard-pressed to find quality candidates. Often, sourcing challenges also arise from using outdated channels instead of updating and expanding your options.
Data analytics and workforce management solutions do an excellent job of providing you with the right type of data to enhance your candidate search. Apart from that, data also provides insight into your hiring needs by identifying open priority roles, hiring costs, and future needs of the business to consider while making hiring decisions.
Equipped with this data, you can opt for sourcing solutions like programmatic advertising to optimize ad spending and target the great-fit candidates. Programmatic solutions automatically select and allocate funds among the best job boards and display your ads to desired candidates. Read more about how programmatic solutions can help with candidate sourcing: Thrive Amid Volatility with Data-Driven Talent Sourcing
In addition, you can also use social media platforms to reach and recruit new candidates. Millennial and Gen-Z workers frequent companies' social media accounts; using them correctly, you can reach and attract them. A variety of content, like images, audio, and video, enables you to connect and engage with a broader audience. If you still need more reasons to include social media in your recruitment strategy, read 8 Reasons Why Social Media Is the Best Platform for Recruiting
Conclusion
Logistics, supply chain, and transportation industries have struggled with labor shortages in the last few years. The pandemic, global economic challenges, and disruptions have only exacerbated these issues and are likely to continue well into this year.
Companies that prioritize employee skill development and growth while investing in helpful tech and automation (combined with flexibility and remote work options) will be well-positioned to attract and retain top talent in the logistics industry. Furthermore, businesses must look into their hiring process and make it easier, quicker, and more streamlined. Lastly, most companies often fall back due to their outdated sourcing approaches.
To learn more about how you can use Joveo's award-winning programmatic platform to find great-fit talent, see us in action!.
---
Authors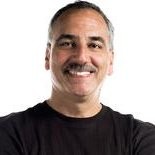 Doug is a seasoned marketing and HRIS Technology professional with experience in all candidate management and talent acquisition platforms.
Recruit Smarter
Weekly news and industry insights delivered straight to your inbox.