When headhunting firms consider expanding their services beyond traditional executive search and selection, collaboration becomes key to their success. Most executive search firms maintain a central database to help them successfully manage all of their separate but cohesive offerings. Technology is vital in not only keeping the firm's activities transparent but also helps their consultants avoid embarrassing toe-stepping with their existing contracts and relationships.
Here are some ways your search firm can diversify your recruitment specialties and make the best use of your technology.
1. Strategize where you can offer additional expertise beyond executive search
Figure out where you can support your clients beyond traditional executive search. Reach out to the clients you have good relationships with and ask for their input. Are they focusing on diversity and inclusion strategies this year? Have they considered doing a companywide assessment? What key executives did they lose last year? Did they have a succession plan for those executives?
"Our new business practice lines (diversity training and coaching) were born out of some uncomfortable discussions with clients"
Jeff Harris, Managing Partner of Harris Search Associates explains: "Don't be afraid to ask tough questions, challenge the historical ways of doing things and be prepared for difficult and uncomfortable discussions that challenge your way of thinking.  Our new business practice lines (diversity training and coaching) were born out of some uncomfortable discussions with clients. We then undertook the necessary steps to add talented individuals who provided diversity of thought, experience; and, our new business practice areas began to take off."
"We created a separate leadership solutions company called NuBrick Partners," explains Bob Clarke, CEO of Furst Group. "This company is staffed with experts in their field rather than extending the services offered by a search consultant.  Just because one makes a good search consultant doesn't mean that they are a solid strategic leadership partner.  We actively sought out the advice of our clients to see how we could better serve them and then we created our new organization around those needs."
Look at the search needing to be filled and participate in more holistic conversations around how this role fits within the team, what their current strategy is and what it needs to be. From those conversations come opportunities for you to bring value to your client by providing new solutions. Every client has unique needs and this technique is a great way to hopefully parlay an executive search into a future opportunity.
2. Invest in your team
Make sure you have the appropriate leadership consultants managing the separate aspects of the business. When it comes to leadership, development and diversity programs, your team should have specific expertise in areas such as:
Industrial/Organizational Psychology

Executive assessment

Executive team performance

Change management

Leadership and board development

Organizational culture (especially with mergers & acquisitions)
"Creating a communication plan before and after conducting an assessment is crucial to a successful outcome. If the objectives and expectations of the executive assessment are not set, there is a high risk of confusion and uncertainty," explains Nairouz Bader of Envision Partnership. "Furthermore, if assessed executives are not promoted post-evaluation, the result could be turnover rather than retention, as the assumption often is that not getting a positive career move means a negative one is on the way. My advice is to follow the objectives of the executive assessment, especially the developmental ones."
Historically, certain industries have been slow to adapt to external consulting when it comes to coaching.  But once you're able to prove there is a need, the demand will follow. For example, you could tie the increased tenure of candidates to the ongoing coaching and development opportunities they receive as part of their employment. You could also track the success mentoring emerging leaders from under-represented groups provides the organization.
3. Utilize technology to market additional services to clients
Recruitment teams have become more diligent about sharing, classifying and maintaining data to better support their clients and make the most out of every opportunity. This can include tracking what content they participated in, what reports their clients contributed to or what check-in call the search consultant needs to make.
Many of our clients are using workflows within their databases that include 'triggered' follow-up tasks like these:
Your firm completes a search and places a candidate, the database automatically creates a follow-up task to check-in to see how the candidate is doing three months later, check in to see if they are interested in executive coaching, if their employer is interested in a companywide assessment, or simply needs another position filled, etc.

You recruit a candidate and they end up moving into a role where they require your services and become your client. A follow up "trigger" can remind you to find out if the client is open to doing a companywide assessment, open to a coaching opportunity or even simply remind you to evaluate them as a candidate for board membership in the future.

You email your firm's thought leadership to a client. This could be an industry report, white paper or even another client's interview. The database can activate a trigger to schedule a call with them to do a general check-in and see if they need anything.
Successful executive search firms are not focused on selling additional services, they are focused on being recognized as trusted advisors. If your firm is looking to diversify its services, you need to focus on your client base. What are their pain points and what are the problems their organization needs to be solved? Take the time to capture and track the relationships and history of your clients and candidates. That proprietary information is vital when diversifying your executive search services and developing your firm's opportunities.
Cluen develops recruitment software that helps strategic recruitment teams all over the world nurture important relationships, track historical search assignment data, and win new business.
---
Authors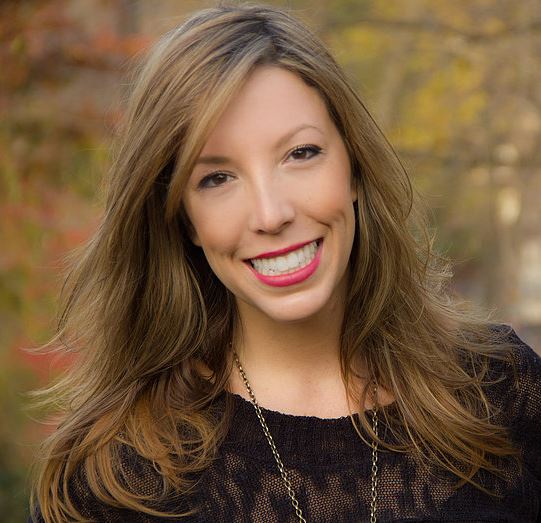 Kandace Miller is Global Marketing Director at Cluen, the leading developer of relationship-driven executive search software solutions. She has over 10 years experience working with strategic recruitment teams all over the world. Check Kandace out on Forbes and follow her on Linkedin to keep up-to-date with the latest trends in data management, compliance, strategic recruiting and sourcing.
Recruit Smarter
Weekly news and industry insights delivered straight to your inbox.