ICYMI, in this series, we will focus on sharpening your skills so that you can become a better technical recruiter. You'll learn tactics and strategies to apply before, during and post search to improve your results. 
In my perfect recruiting world, my source of hire works every time. The candidate is waiting for my call, for my job and all the bells and whistles I have to offer them. I'm the only recruiter they're speaking to and this job is the job of their dreams. Heck, they may even name their first born Jackye.
Unfortunately, the perfect recruiting world isn't real. But why is it so hard for technical recruiting teams to make the dream a reality?

You Don't Know Me: Technical Recruiting's Bad Rap
Rather than regress into a rant, I'll share this must-read: A Bad IT Recruiter Walks Into a Bar. In summary, this article touches on the ultimate technical recruiting paradox:   we have too much information but not enough information to find the candidates we need to fill roles. Technical recruiters are given the job description but most have no idea what the words mean or an understanding of the software. The slackers among us start by pursuing the candidate rather than the information they need to persuade the candidate; it's just the beginning the downward spiral of a technical recruiter's reputation.
In all fairness, I don't believe anyone wants to suck at their job. We all want to be badass recruiters. But as with all specialty recruiting, technical recruiting requires nuance and continued learning. If you're not in a situation where you have a technical recruiting mentor, I'm here to help. Let's start with the homework you need to do before you even think about starting your search.
Under Pressure: What To Do Before The Search 
You're on a clock. There's constant pressure from hiring managers to find a candidate quickly. But you have to slow down and do your due diligence. Your first step for any technical recruiting role should be term research. If you're lost in a whirlwind of acronyms, start reading sites like Whatis.com, TechTerms.com, or Webopedia.com. 501 Commons also has an excellent list that can help you get geeked out here. Dice.com offers a tech terms cheat sheet and another great list can be found here on Skillcrush.
Know The Crew: IT Department Structure
Ever notice that the job descriptions from IT departments seem to be missing some information? That's because there are certain aspects of working in IT that are the same for every position, including department structure. In the most basic companies, most IT departments are broken down into two sections: infrastructure and development.
Infrastructure – This is the operations group that manage where the software lives and how it works after it is created. Common job titles in this category include Network Administrators, Database Administrators (DBAs), System Administrators and Tech Support. When recruiting someone for this part of the team, make sure you ask the hiring manager for the following information:
Operating System (Windows / Linux)
Telephony System
 Mail Server
 Routers / Switches / Hubs
 Firewalls
 Security
Development – This is the group that creates software aka code. Typical job titles in this group include Web Developer, Software Engineer and Front End Developer. When recruiting a developer, you'll want to ask the hiring manager to share:
Programming Languages
Development Methodology (Waterfall / Agile /Scrum / SDLC / Six Sigma)
Windows or Linux
N-Tier (Front end / Middle Tier / Back-end)
Knowing the above information helps to envision what an ideal candidate looks like. It will also help you answer questions from candidates and appear that you know your shit. You wouldn't go to another country without knowing how to say "where's the bathroom" in their language, right? Going into a conversation with a technical candidate without knowing these answers is the recruiting equivalent.
Continuing the travel metaphor, you wouldn't go into a country unless you knew something about their culture, too. Likewise, if you really want to impress candidates, you'll need to know something about their culture – the geek world.
This is not to say every developer is a geek, however I speak from experience when I say the majority are. The best way I've found to connect with them is to talk to them in geek speak. Use their language, not just their coding language, to grab their limited interest in a sea of technical recruiters.
Start your research at Geek Culture. They feature content for "those who love computers, technology, and cool stuff like cartoons, downloads, and a fun look at geek culture."
Another hot spot for geek speak  is on websites like Reddit or Quora. 
Reddit is a geek-driven sharing community where users share interest based links that are broken into groups or sub-reddits based on topic. There are subreddits that cater to everyone from the technical crowd to a more general geek audience – such as r/webdev and r/netadmins.
Quora– A Q&A site. It's really that simple. Members search for topics and can either post a question or answer a question being asked.Read about technical recruiting in specific technical recruiting subgroups and see what is trending. What kind of questions are they asking? What kind of things are they talking about? The more information that you can glean, the better.
Going Live: Tech Meetups
Once you've done your online research, it's time to get out there and meet some candidates in your area. If you live in a major metro area, look up "Technical Recruiting" on Meetup.com and you may be surprised to see how many events are for technical recruiters. It can be intimidating, but go network with developers and other IT professionals. Again, ask questions. Lots and lots of questions. The more you know, the more you'll grow.
In part two of this series, we will review resources that help you start the search, including job post best practices from writing to posting and proactive ways to find hard-to-reach passive candidates that don't want to be found.
---
---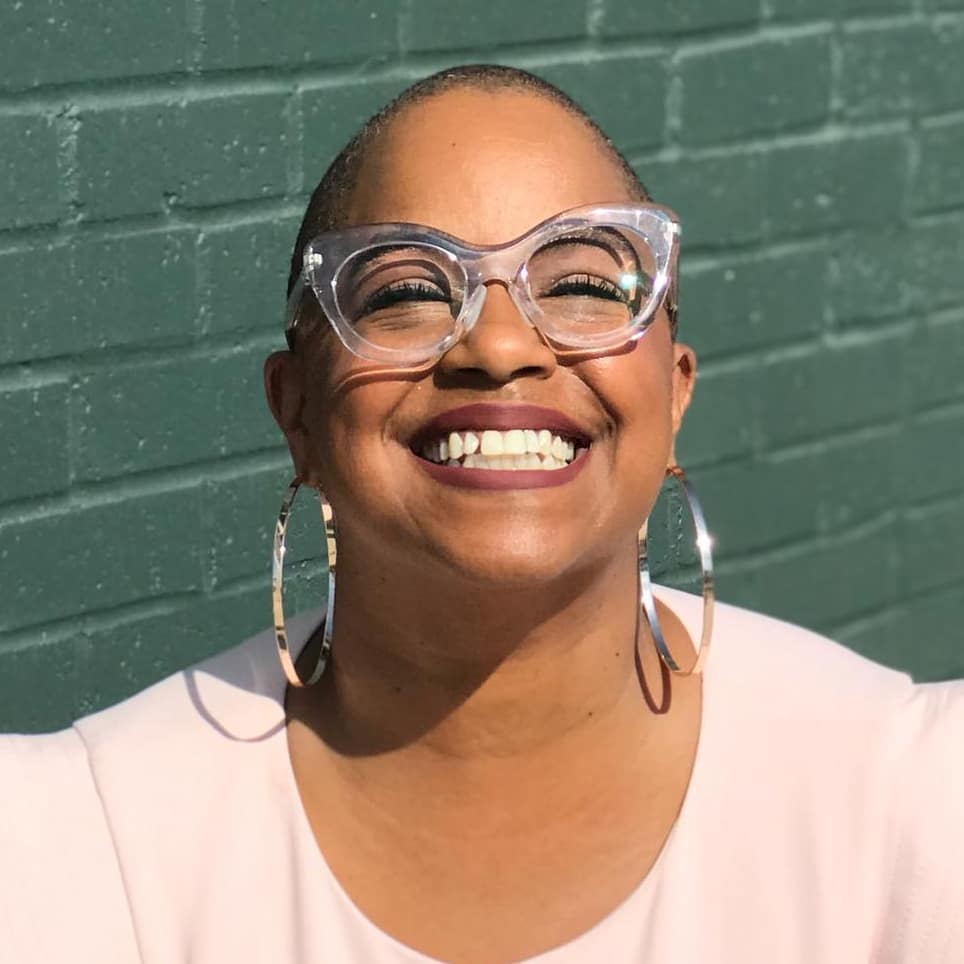 Jackye Clayton, with acclaimed expertise in diversity and inclusion, recruitment technology and a global network of non-profit, human resource and recruiting professionals, Jackye Clayton is a servant leader, uniquely inspirational speaker, and a revered thought leader. Jackye was named one of the 9 Powerful Women in Business You Should Know by SDHR Consulting, one of the 15 Women in HR Tech to Follow in 2019 by VidCruiter, 2019 Top 100 list of Human Resources Influencers by Human Resource Executive Magazine and one of the Top Recruitment Thought Leaders that you must follow in 2019 by interviewMocha Magazine. Currently, Jackye is the Diversity, Equity, and Inclusion Strategist at SeekOut. You can find her on Twitter @jackyeclayton and LinkedIn https://www.linkedin.com/in/jackyeclayton
Recruit Smarter
Weekly news and industry insights delivered straight to your inbox.