EDITORS NOTE: I was inspired to write this based after sitting on so many bad demos I wanted to cry.  I sat through the iCIMS demo and was surprised about how many changes and upgrades there were since the last time I looked at it. You can sign up for the same demo I saw by clicking here. Don't groan.  It is a video demo – dare to compare. 
Candidate sh
ortage, time-to-hire, uncooperative hiring managers, don't have the right tools. Sound familiar!?!? Do an online search for "challenges recruiters face" and the same things come up no matter if the article is from 2000 or 2015. Why then, with bleeding edge technologies, unlimited candidate streams and an improving economy have we yet to fix theses challenges? If we have been unable to solve these problems in over a decade, either our practices have gotten worse and worse over the years or these aren't the issues we need to solve and focus our attention on. Let's talk through the real challenges recruiters face and pain points that need to be discussed.
Problem: Social Networking / Recruiting is Distracting
Sure, you start out wanting to post an opening on Facebook but tell the truth, does it every really happen? While on Facebook, you notice that you missed your niece's piano recital. Next, you visit your sisters page to see what else you've overlooked. You sister has a cute cat video that is on cutestkittiesinthewholeworld.com, and you make the mistake of clicking the link and well you get the picture.
Solution: Post to Social Networks via Your Applicant Tracking System
Social Recruiting is a necessary evil. Rather than have to exit your core system to go to each site individually, choose a recruiting platform that will allow you to click a single button and push it out to your social channels. The best systems are the ones that will automatically post to the social sites you want them too without you or your team having to do anything. The best of the best systems will know the optimal times to post to these various social sites.
Problem: Hiring Managers Hate Recruiters
You source, you screen, you call, you vet, you submit, and you wait. And you wait and maybe wait some more. By the time you get feedback and contact the candidate, they have accepted another position. Why is it so hard to just get a yes or no? Why, because recruiters have given them bad candidates in the past and hiring managers don't trust them anymore. Hiring managers rarely appreciate everything recruiters do.
Solution: Streamlined Collaborative Communication
The Hiring Manger should not have to question whether or not you are working on their position. Nor should they have to ask how many people applied, where you are in the process etc. On the flip-side, recruiters should not be the last to know that a hiring manager has rejected a candidate or that the position is no longer open. With the amount of ways we communicate these days, it is out-right rude for a manager not to call email or text you with immediate feedback. Get an ATS that allows you to invite hiring managers and other members of the hiring team to see where you are in the hiring process. Also, strongly encourage managers to add notes and a rating so that you can see where the candidate is in the process. Even if it is just a thumbs up or a thumbs down. Once you find out, always email the candidate and let them know. If the hiring manager hasn't filled the opening, you should at least email and/or call the candidate at a bare minimum. When implementing this communication plan, not only does the candidate have a better impression of the hiring process, the recruiter can make sure nothing has changed since the last time they spoke to their hiring manager.
Problem: Nobody Applied for the Position
Sometimes, you will post a job waiting for candidates to line up behind the proverbial door and nothing.  Not a single knock.  The solution for this issue is multifaceted.
Solution 1: Branding
Branding can be a tough one. In a previous article, I mentioned that as a recruiter, you should leave the branding to the marketing department. But there is something that you can do. Your job descriptions and job postings are your forms of branding. Add pictures of your company and it's employees. Make sure your logo is always included with a link to your company page. And possibly most important of all, do more than just detailing what they will be doing in the position. Tell them why they will be doing it, who they will be doing it with and the impact they will be making for your organization.
Solution 2: Build a Sourcing Team
If you don't have one already, you need a sourcing, team. For the purposes of this article, I am referring to sourcers as a group of people that are finding people who aren't applying for your positions are and probably not looking for a position. If you have a sourcing team in place than your recruiters will always have an influx of candidates regardless if candidates have applied directly on your job site or not. Your sourcers can begin to narrow the field, and the recruiters can feel confident to start the vetting process.
Solution 3: Mobile Optimization
People use their smartphones for everything. There was a time when mobile optimization only meant changing sizes. Now mobile optimization means that everything that I can do on my PC, laptop or tablet, I can do on my phone. That includes applying for a job. iCIMS released a whitepaper in 2014 that showed that, "In addition to increased mobile traffic, their research showed a dramatic improvement in mobile job seekers' engagement based on a 3,100% increase in job seekers' conversion from "just looking" to actually applying for a job."
Solution 4: Ensure An Easy Application Process
One of the top five candidate complaints about the hiring process is the length of time it takes to fill out a job application. Sharlyn Lauby, SPHR, CPLP wrote, "Organizations should regularly test their applicant tracking system (ATS) to make sure it's user-friendly. This includes trying to apply directly via the company career site, social media platforms, and mobile devices. Recruiters and hiring managers can view the process from the candidate perspective and ask some tough questions.
Do we have enough information about the candidate's skills and experience? Recruiters don't need to know everything about a candidate at this point. They will learn more about the candidate during the interview. It's about making sure the company has collected enough information to make an educated decision.
Have we captured the right information about the candidate? There are so many things we want to know about candidates. Again, we'll learn a lot during the interview. We need to gather only the information that will help us decide who to interview."
Problem: Your Recruiters Don't Know How to Recruit
Some recruiters don't know how to recruit, and others don't know how to recruit using your ATS or recruiting system. People love saying "recruiting is easy." But being a good recruiter is not easy. Recruiters are expected to be the HR and Marketing Swiss army knife on top of recruiting duties.
Solution: Implement an Ongoing Training Program for Recruiters
The number one thing to train recruiters on is on how to use the Applicant Tracking System you are currently working with. Most offer some sort of training online. I like this very comprehensive one by iCIMS.  Don't take for granted that your recruiters are all experts in their field.  AIRS is known for their recruiting training. Bite Size Learning is a new one that I am currently reviewing.  As a Senior Recruiting Manager, I liked The Adler Group's training system for new recruiters and often used it as a resource. Whatever you use, just use something to make sure that your recruiters are on point.
Problem: The Candidate was so bad, you never want to talk to them again.
Well, back to that whole candidate experience thing. You have to reach out to candidates and give them the good, the bad, the ugly and the adios. There is not enough time in the day to reach the candidates that you want to interview let alone the candidates that you don't. But really, most recruiters want to make sure the candidate has a good experience. Your company brand depends on it.
Solution: Automation
Build out automated emails to send after each stage in the recruiting process. Creating automated email templates that are ready to send out during any part of the recruiting process takes a little bit of time but is well worth it in the long run. If you really want to be a rock star, create a quarterly template for candidates that did not make it through the interviewing process to let them know how the company is doing and let them know that you are thinking about them. Another great feature of a top ATS is the ability to create a candidate pool. An area where candidates can submit their resume into your system even if you don't have any current positions for which they qualify.
Problem: Your ATS Sucks
I wrote an article last year titled, "The Applicant Tracking System Isn't the Problem. Recruiters Are." I honestly believe that with one caveat. Your ATS sucks.
Solution: Do an ATS Performance Audit
The short answer is to go back up and read the solutions for the issues discussed in this article and ask yourself if your Applicant Tracking System solves them. Most of the time, people don't know that they have a horrible ATS system. They have learned to recruit the wrong way and have not taken the time to assess where their ATS is hurting the recruiting process. Take a deep look into your ATS and make sure that your Applicant Tracking System Allows for:
Company and Career Site Branding
Multiple Communication Methods Including Email Automation
Social Media Recruiting Capabilities
Video Interview Capabilities
Employee Referral Portals
Accurate Search
Workflow Automation
In-Depth Reporting
Better Hiring Decisions
That last one may come as a shocker. I can hear it now, "Jackye, my ATS is supposed to help me hire better candidates?" Yes, it is. Your ATS system needs to be so awesome that the result of all the features listed above is the best candidate out there. If your ATS is not solving your hiring issues, it is time to get a new ATS.
Want to have a little fun deciding if you need a new ATS? Take the quiz.
About the Author: Jackye Clayton is a talented recruiter and recognized people expert who puts the Human in Human Resources.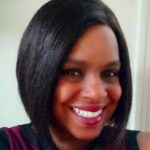 An international speaker and trainer, she has traveled worldwide sharing her unique gifts in sourcing, recruiting and job coaching. She offers various dynamic presentations on numerous topics related to diversity recruiting and sourcing, leadership development, inclusionary culture development, talent management and more. Her in-depth experience in working with recruiting teams at top Fortune and Inc 500 clients and their employees has allowed her to create customized programs to coach, train and recruit top talent and inspire others to greatness. Follow Jackye on Twitter @JackyeClayton  and @RecruitingTools or connect with her on LinkedIn.
---
---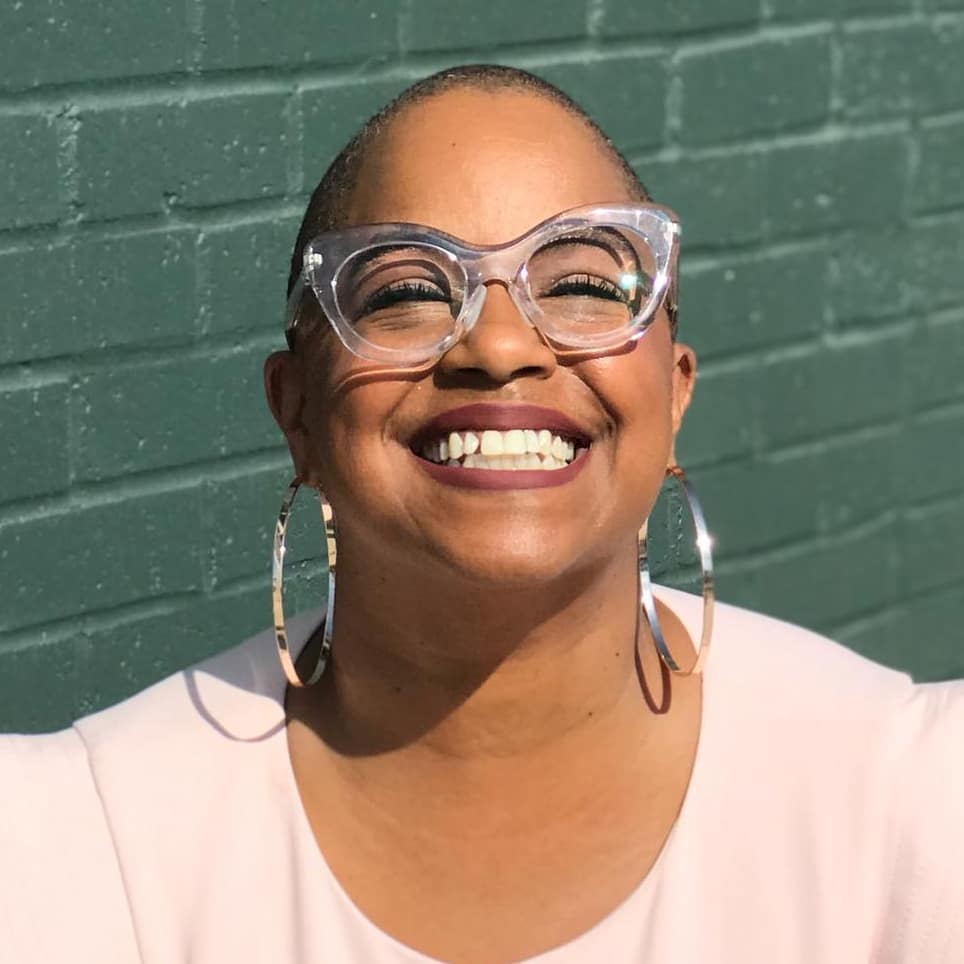 Jackye Clayton, with acclaimed expertise in diversity and inclusion, recruitment technology and a global network of non-profit, human resource and recruiting professionals, Jackye Clayton is a servant leader, uniquely inspirational speaker, and a revered thought leader. Jackye was named one of the 9 Powerful Women in Business You Should Know by SDHR Consulting, one of the 15 Women in HR Tech to Follow in 2019 by VidCruiter, 2019 Top 100 list of Human Resources Influencers by Human Resource Executive Magazine and one of the Top Recruitment Thought Leaders that you must follow in 2019 by interviewMocha Magazine. Currently, Jackye is the Diversity, Equity, and Inclusion Strategist at SeekOut. You can find her on Twitter @jackyeclayton and LinkedIn https://www.linkedin.com/in/jackyeclayton
Recruit Smarter
Weekly news and industry insights delivered straight to your inbox.