Regardless of whether you're looking to hire a single person, build a new team or plan your organization's talent pipeline, job boards are the place you'd most likely start. 
Despite talk of their irrelevance, there are more job boards today than ever before. And for good reason. Job boards are the most popular channel among applicants, with 60% of people using them to look for open roles. And for recruiters, advertising on job boards helps cast a wider net and reach more candidates. 
Let's take a closer look.
Understanding Job Boards
Job boards are not just a place for adverts anymore. Because recruiters are able to control the narrative, job boards offer a world of opportunities:
Employer branding

Access to resume databases

Candidate search superpowers

Advanced technology that maps candidates to the right jobs
They are a competitive space for recruiters racing to find talent. Hence, it's crucial to be intentional, strategic and thoughtful about how to stand out from the crowd. 
That said, job boards are evolving and moving toward providing users and customers with more than just a digital classified page. Platforms like LinkedIn and Glassdoor exemplify this shift. The focus is a content-first approach to curating networks of highly-qualified talent, delivering consistent value. In other words, job boards are becoming better at matching jobs and skills. 
Job boards can be classified into two major categories – mass market and niche.
Top Mass Market Job Boards
Monthly active users: 250 million
Resumes: 17 million
10 jobs added every second

Indeed is a job aggregator which can automatically list the jobs from your career portal on its site. You can also reach out to Indeed to get your career pages indexed, if necessary. If you have listed your job in multiple places, Indeed takes care of scrapping the duplicates.

You can showcase culture, people experiences, achievements and more, so candidates can get to know more about your company. Additionally, you can include links to the company website, social channels and forums, and use custom calls to action to attract candidates. 

Indeed offers a handy mobile application that enables recruiters and candidates to keep moving forward with jobs and applications from anywhere, anytime. 

Offering ready-made work assessments, Indeed helps make screening a breeze.

You can also gather valuable intelligence into relevant salaries, making it easy for you to create convincing job descriptions and ads. 

Note

: For paid job postings, in addition to pay-per-click ads, Indeed offers a cost-per-application model where recruiters/employers only pay for applications that meet certain criteria from the job ad.
ZipRecruiter: ZipRecruiter is another job board application that is extremely popular with candidates across sectors and industries. 
Monthly active users: 25 million
Resumes: 36 million
Active jobs: 9 million

When you post a job, ZipRecruiter's smart technology automatically invites the right candidates to apply. Even better, if you rate candidates, the job board learns from your ratings and sends you candidates that match your preferences. 

The Invite to Apply feature allows recruiters to proactively send candidates a personal, pre-written invite to nudge them into pursuing jobs with you. 

Unlike many other job boards, ZipRecruiter offers customers 24/7 assistance. You can call, email, or ping on live chat and find a human at the other end. 

Also, screening questions attract the candidates with the right skills, experience, and attitude. In this process, you can mark questions as 'deal-breakers'. When a candidate doesn't answer them or answers incorrectly, ZipRecruiter automatically rejects them.

The ZipRecruiter App gives you the flexibility to review applicants and act on them even if you are on the move.

Note: Unlike Indeed, ZipRecruiter has slot-based pricing where you can purchase reusable job slots. The number of slots depends on the plan you purchase. The job ads can be changed as needed.
LinkedIn: Even though LinkedIn is a professional networking site, it has turned into a goldmine for recruiters. A LinkedIn recruiter account further empowers recruiters with highly-targeted search capabilities, InMail management, profile management, collaboration and productivity functionalities.
Community members: 740 million
Monthly active users: 310 million
Registered companies: 55 million

Arguably the best channel to reach both active and passive professionals. 

Employers/recruiters can create a company page and build a network. This is also a perfect platform to communicate

employer brand

stories, organizational achievements, open positions and build connections with potential candidates. 

LinkedIn is one of the very few platforms to combine content and social proof for recruiters. You can read candidate endorsements from their colleagues, managers and leaders. You can also view and validate their work history details and skills. Candidates are unlikely to stretch the truth in a public forum that can be easily spotted/verified by their connections. 

LinkedIn's search capabilities are highly targeted – its algorithm matches requisitions with related content that applicants post or share to deliver more high-quality leads.  
Adzuna: Adzuna is a classifieds site that is popular for its network reach. Job posters can also reach candidates across affiliated/partner networks and job boards. 
Job adverts: 2 billion
Monthly active users: 20 million
Availability: 16 countries

If you are an organization that's constantly hiring, Adzuna can also use an XML feed to update your job listings. 

Apart from showcasing open jobs, the platform provides valuable insights on comparative salaries and labor market trends. 

Adzuna partners with 100+ national and local job boards such as Mumsnet, LinkedIn and Jobstoday to further broadcast jobs to a wider audience. 

Note: Employers can post several jobs each month to Adzuna for free. When candidates apply, they are sent directly to the applicant tracking system. Organizations are charged based on the number of candidates they respond to.
Facebook: Facebook is the most popular, populated and active social media channel, opening the door to a large pool of passive candidates. 
Monthly active users: 2.8 billion
Daily active users: 1.6 billion
Third most visited website

Facebook empowers employers to broadcast jobs in two main ways: directly to a company page or post to jobs on Facebook (posting to Facebook jobs is available only for business pages.). The jobs you post will also appear on the feeds of people who engage with your posts or follow you.

In addition to this, you can also regularly engage in relevant groups. For example, a group of job seekers in the same state with whom you can share open opportunities or a group of designers/engineers/marketers where you can find niche talent. 

Build rapport with the audience by engaging with them with good content, videos or even the occasional live session, where you can showcase culture, people stories or even have your hiring managers talk about an open role.

To top it off, walk-ins and career fairs can be promoted through Facebook events and promoted to reach the right audience. People can also show they are interested by clicking on an 'Interested' button. You can start checking out profiles right at this stage and make the in-person conversations more personal. 

Given the high rate of engagement, Facebook can be leveraged to drive employee referrals – especially when your hiring is running on a limited budget. Employees can like and share job posts or tag people they think will best suit the role.

One of the greatest advantages you will have with Facebook is the ability to target very specific groups of people through ads, including demography, age group, behavior, prior interactions, connection with your page, interests and so on.
Top Niche Job Boards:
Making the Most of Job Boards: Programmatic
Posting and tracking jobs across multiple job boards can be cumbersome, especially if you don't use a programmatic job advertising platform. A programmatic platform can help publish and manage jobs on multiple job boards in a single click. 
You can also make use of ad exchange networks and intelligent automation capabilities to spread your job advertising spend across the most efficient job boards – where you can hire the most candidates at the least amount of cost. 
What's more, applications directly flow into your ATS where they can be managed, shared and discussed with other hiring team members. 
Finding the right match for your job openings is important in order for your organization to reach its goals and objectives. Job boards are a valuable resource for finding quality talent, and vital to a successful recruitment strategy.
To learn more about how Joveo can help you ace the job board game, schedule a demo today! And don't forget to follow us on Twitter and LinkedIn to see how Joveo can help you get the most out of your recruitment advertising.
---
Authors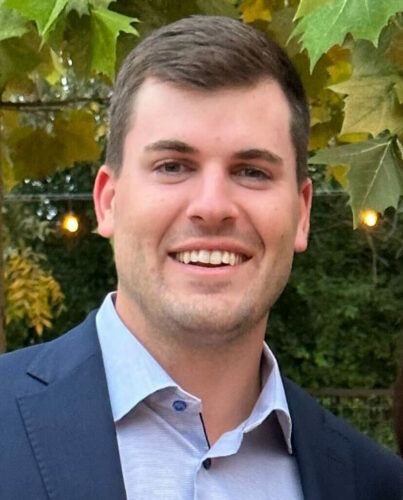 Sean joined Joveo in 2022. He brings a wealth of experience as a sales professional with a demonstrated history of working across a variety of industries.
Recruit Smarter
Weekly news and industry insights delivered straight to your inbox.