Open LinkedIn and it won't take long to find a post bringing attention to a poor interview experience. Nowadays, it's all too common for candidates to ghost recruiters, but poor interview experiences as the norm rather than the exception paved the way to our current state. 
Although it's easy to point fingers at candidates who don't answer the phone for a scheduled call or even report to work on their start date, the TA community must stay laser-focused on improving the candidate experience at every touchpoint.  
Candidates are sick and tired of being treated as expendable data points in a funnel. Seventy-five percent of Gen Z candidates surveyed by Bullhorn walked away from a job opportunity due to a poor hiring process.  
Job seekers are rejected from a staggering 70-90% of the jobs they apply for. Black Tech Jobs estimates that the average job seeker can expect a response rate of only 10%-30% for submitted applications. 
It's time to champion applicants and extend gratitude throughout the interview process. Here are three big faux pas TA professionals make and how to get past them.  
Undefined SLAs Around Time in Each Stage
Define service level agreements (SLAs) for the ideal time candidates spend in each stage of the interview process to set the stage for a consistent, well-run process and positive candidate experience.  
Unrealistic SLAs or a lack of understood SLAs across the TA team results in lost candidates, poor communication and a messy pipeline. Of course, there are special circumstances that can increase the amount of time a candidate spends in each stage. That's ok. The most important thing is communicating transparently and quickly when scheduling challenges or competing business priorities come up.  
Candidate enthusiasm for the company will wane with each day that passes after an interview. Expect it to wane even faster if the candidate doesn't receive any positive feedback from the recruiter or hiring manager within 24 hours after the interview. Sending candidates updates via text is a great way to keep them informed efficiently and build trust. 
Examples of appropriate time spent in each stage before receiving a decision:  
Application review: Move forward or decline within 7-10 days  

Recruiter screen: Move forward ASAP or decline within 3-5 days  

Hiring manager screen: Move forward ASAP or decline within 5-7 days 

Loop interview: Move forward or decline within 3-5 days  
Not Having a Talent Advisor Mentality
Recruiting Toolbox provides a great breakdown of the differences between a transactional recruiter and a talent advisor. A talent advisor coaches hiring managers throughout the interview process, whereas a transactional recruiter generally doesn't push back on hiring manager whims or provide direction during interview debriefs.  
A talent advisor recognizes the insight they bring to the table as a subject matter expert and someone with real-time market data around the expectations shared by the candidates in process. 
Example: A hiring manager had a good call with a candidate, but something was missing, and they told the recruiter to keep the candidate warm while exploring other options. The talent advisor recognized the differences between an interview that will lead to a hire and one that didn't meet the bar. They confidently advised the hiring manager to let the candidate go now instead of waiting an additional week or two. The advisor explained that a timely follow-up process that aligned with the TA team's SLAs delivered a better candidate experience and positioned the company well to re-engage the candidate for future roles.  
Sending an Email Instead of a Phone Call
Recruiters and sourcers handle multiple requisitions and hundreds of inbound applications. TA professionals are humans who make mistakes and someone is bound to slip through the cracks. When this happens, own it!  
Sending an ATS-generated email rejection as an answer to a candidate's persistent requests for an update is not owning it. When someone has a negative experience in an interview process, they want to feel heard and appreciated for the time they invested in learning more about the company. After all, the time candidates invest in an interview process is time spent away from family, work and other activities they enjoy.  
Every candidate who applies deserves communication from the company. For applicants in the Applicant Review and Recruiter Screen stages, decline via thoughtful email. For candidates who advance to Hiring Manager and later stages, make a phone call.   
Although it's easiest to hide behind the computer screen, a phone call letting a candidate know the company is going in a different direction takes 2-5 minutes. If they don't answer, a voicemail followed by an email will suffice.  
When you make a phone call to let a candidate down or acknowledge a poor interview experience, it has a disarming effect. A phone call will smooth over any prior bumps in the process. Many recruiters default to email for communicating difficult news and for apologizing, and that's not winning any points with candidates. 
The end-of-year hiring slowdown is the perfect time to build better processes and center the human throughout the interview process. Time invested in improving the candidate experience will pay dividends when hiring needs rebound in the New Year.
---
Authors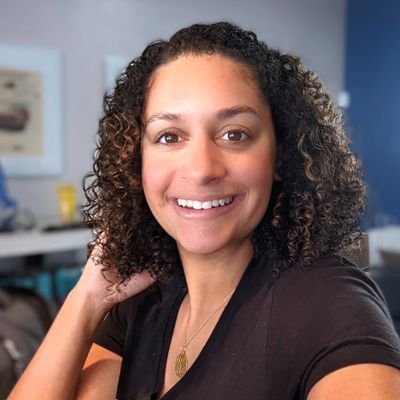 Katelyn Harris Lange is a Senior Talent Sourcer at SeekOut, a Series C startup providing companies with an AI-powered platform to hire, grow & retain a diverse workforce. Before SeekOut, Katelyn scaled Robinhood's customer success team and worked as a Talent Advisor for Y Scouts, an executive search firm, and B Corp.
Recruit Smarter
Weekly news and industry insights delivered straight to your inbox.