If you are a good recruiter, you are tracking your applicants. When my partner and I decided to open up our agency, we knew we would have to find a good Applicant Tracking System (ATS.) After all, every agency and every corporate Human Resources department requires applicant tracking software. Excel just isn't enough.
Starting My Quest
Since we are a small agency, my needs are relatively simple. This should, in theory, be an easy process. At least, that is what I thought going in.  I couldn't be more wrong.
Due to the nature of our firm we have literally thousands of resumes of passive candidates sitting in our database. I need an ATS system that can import all of those resumes, be able to parse and search those resumes, and manage candidate workflow.  In a perfect world, my ATS would even have a small Candidate Relationship Management (CRM) system built into it to track client communication and business development with as well.
Demos, Trials, and Tribulations
So over the last few months, I have been demoing ATS after ATS until I got to the point where I considered going to school so I could write the software myself. Now I'll be the first to admit; I'm a pretty big tech geek. I like new technology; I like shiny UI/UX's, and I find myself hard-pressed to use "ugly" software. Oh, did I mention, that I was hoping to spend less than $100 a seat per month for the software? Is it even possible to find software to do what I needed it to do, to look good that doesn't require me to take out a second mortgage on my house just to afford it?
For software that works at the agency level, I think I've demoed literally fifteen and used at least three more at other organizations where I have worked. Most of these are legacy systems that seem very outdated and don't have all of the tools I need. Where is the integration with Outlook or Chrome apps? Where is the extension for social media? Why should I have to use three different pieces of software that at least, in my mind, should all work together seamlessly?
As I've been demoing all the software, I found that the majority is built and designed for the internal or corporate HR recruiter. Now from the big picture revenue standpoint, I get it! Corporate HR has money and can afford some of the exorbitant prices quoted throughout the search. Affordable monthly but $800+ in setup fees? Minimum of 20 seats before they will talk to me? No, set up fees but $500 a month? What's even more frustrating quite a few of these pieces of software are pretty close to what I'm looking for, but I can't afford them.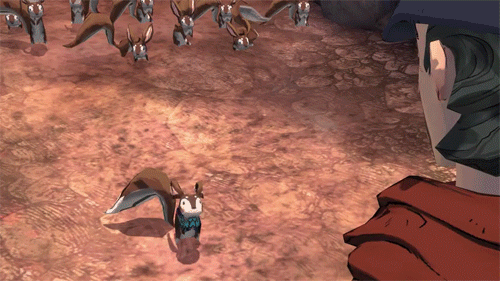 Trouble on the Path:
Wintrgarden would work for both an agency recruiter as well as corporate HR and had a great modern UI but was lacking that CRM I was looking for.
Centerbase was a nice system but is really a whole recruiting and back office solution and has too many pieces I am not interested in.
Zoho is, of course, a big name out there and is free for one user. It has a new, fresher UI and may be a great fit for some agencies. For me, it just seemed too big. When I want support I don't want to have to go to a different tier or rely on user forums for a fix.
Jobadder has a great modern UI but was at the top of my monthly spend at $99 per month. It also required  set-up fees and didn't have that CRM I was looking for.
I wanted to demo TalentRover as it looked like a great piece of software but when I requested demo I received via email "Currently due to high demand, we are supporting customers with 20+ users and are focusing on agencies." Disappointing to be sure.
TriSys Recruitment is mainly found in the UK, but the platform can easily be used stateside. I received a great demo from them, but the UI and workflow didn't meet my need for a clean design.
CATS Recruitment scheduled a demo with me, but the salesperson never showed. Not sure how good a system as I never got the chance to see it!
At a previous agency I used Greenhouse, and while it worked well I didn't like the UI or workflow, it almost seemed counterintuitive.
The Holy Grail?
I did find a  great company called Recruitee, that is relatively new to the market, and theirs is clean, simple to use and checked off most of the boxes that I needed. They too, however, were initially built for corporate HR, and they didn't have the built-in CRM I need. With that said, however, they are incredibly open to dialogue and making changes. They are beginning to understand the need agency recruiters have for a good ATS and are incorporating new tools and workflows.
Now my last software demo was from a company called Loxo, in fact, the owner himself promptly returned my call and went through the demo with me. They have a very clean ATS with a modern UI, a built-in CRM and even task management. It has pipeline management, email and calendar integration, real-time analytics and full access on mobile! According to the owner, it was built solely for the agency recruiter. The promise of regular updates, new features, an affordable cost per month and prompt US based support make it seem like it might be the one… But I will keep searching until I find my Holy Grail. Wish me luck!
About Our Author
 Joshua Morris is the VP of Recruiting for Virtuoso Resumes. With more than 20 years of experience as a hiring manager, sales executive, and B2B hunter, his singular goal is to 1st understand what his clients need through detailed benchmarking, and then find a small selection of candidates to present – all of which exceed expectations. He is also a US Navy veteran. Reach out to him on LinkedIn,
---
---
Recruit Smarter
Weekly news and industry insights delivered straight to your inbox.