Despite many people proclaiming their "doneness" with the year 2016, we here at Sales Hacker want to look back at some of the many bright spots brought to our worldwide community this year.
The Sales Hacker Blog features posts from industry experts from around the globe, and we looked back at some stats to pull together the top ten posts of the year. These posts were among the most-viewed throughout the year, and we took into account the length of time the posts were up to give some great, more recent posts some love as well.
Jacco covers the origins of BANT as a sales tool for IBM and looks at the challenges BANT faces when applied to SasS sales companies. As sales and purchasing trends move, it might be time to re-imagine BANT for this new era, or even move on to something new. Jacco stresses knowing the client's needs (a frequent 2016 theme) and making your value crystal clear to the decision makers looking to buy.
This post goes through a minute-by-minute account of what an organized, high-performing Sales Development Rep should be doing on an average workday. Dan acknowledges the unlikelihood of an entire day going according to schedule and provides tips to get back on track and traps to avoid throughout the day. This daily plan offers ways to stay focused and reward yourself for jobs well done.
This is going to be a trend… Ralph highlights some of the best qualities of high-performing SDRs and explains how those traits help them stay on top of their game. Doing things such as maintaining a sense of urgency and cultivating both personal and professional networks set these top sellers apart. Practical tips about how they use LinkedIn, manage their calendar, and handle a demanding workload complete this thoughtful post.
Richard Harris debuts his evolved understanding of past sales formulas to introduce his concept of N.E.A.T. Selling™ (Need, Economic Impact, Access to Authority, and Timeline). Each part of the process connects you to your prospect's organization and helps you best understand and meet their needs. Look at how this new approach might help you meet your goals in 2017.
The Force is strong with Waylon McGill as he teaches us how to turn prospects' qualitative explanations of their needs into a quantitative value you can sell back to them. Going into discovery understanding that prospects rarely quantify the negative value of their problems or the positive value of the right solution gives any sales rep a huge advantage. Waylon covers not only the right questions to ask, but the right way to ask them to get prospects to engage in fruitful conversations.
Dan makes it sound simple enough. Give your prospect a concrete, quantifiable benefit (a common theme on this list); identify and attach your solution to your prospect's timeline driver to create urgency; and make your selling process compatible with their buying process to make it easier to close the deal and get to work. Dan reminds us to remain skeptical and know the value of your time when getting a deal done to make sure you don't waste your time on a bad-fit customer.
This comprehensive list of questions gives you the asking power to find out everything you need to know as you move forward with a prospect. What is the timeline? Who makes the decision? What problem are you trying to solve? This has it all. And it helps you find the right words to use when asking so you don't sound like a robot going down a checklist. John includes some questions to avoid asking as well so you see the difference between effective and ineffective questions.
Account-Based anything seems a trend as we wrap up 2016, and Sean provides some insight on the point of realization that you need to move in that direction. The process of transition is arduous, and this article provides some food for thought when making the decision to switch. Most of the signs have to do with predictability and knowing where your company is currently and where it is heading. Give it a read and see if 2017 is the right time for you to make the jump.
This post is a good refresher for anyone who goes through the same demo over and over every week. That stuff gets stale in a hurry, and John's tips for delivering a demo the right way are great reminders on how to remain high-performing. Choices about the technology you use, the content you present, and your method of presentation all matter to the prospect seeing your show for the first time. Think about this when refreshing your demos for the new year.
---
---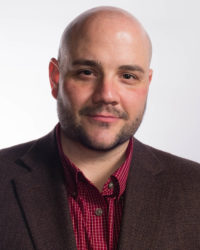 Ryan Leary helps create the processes, ideas and innovation that drives RecruitingDaily. He's our in-house expert for anything related to sourcing, tools or technology. A lead generation and brand buzz building machine, he has built superior funnel systems for some of the industries top HR Tech and Recruitment brands. He is a veteran to the online community and a partner here at RecruitingDaily.
Recruit Smarter
Weekly news and industry insights delivered straight to your inbox.