Talent Communities inherently are flawed, mostly because what is referred to as a Talent Community really does not exist.  Is your talent community thriving?
I was having a conversation the other day with member of Recruiting Blogs and he was sharing how advanced his talent community is. He is proud that he has 25,000 members that he has amassed. He explained how he sends monthly emails and shares career openings for his clients.
[quote]Is this a talent community or an email list?[/quote]
I refer to this process as a folder with a bunch of unresponsive emails. (for the most part)
Not all recruiters are backed by large corporate conglomerates with 250 recruiters supported by thousands of dollars in budget to operate their "talent community".  Beyond this, as an independent recruiter you cannot build your community to compete with the big brands like Pepsi, Intel and Nike. There are steps you can take to achieve significant results for your business, but let's be honest, that is not competing.
[Tweet "Is this a talent community or an email list?"]
Building an online community, and participating in online communities, is an important way to market your business, your career openings and most importantly yourself.  I use the term community lightly and chose to include the term in the article; mostly because that is the only way I'd get any traction from recruiters.
Don't mistake my sarcasm for doubting the power of marketing. It's what I do. It's my job.  I simply feel the term is overused and even worse misrepresented.
In 2015, technology is becoming simpler, and anyone can start a community today. The trick is building it into a productive and valuable extension of your business, i.e. making the darn thing responsive.
Here are Ten Ways to Make Use of Online Talent Communities in 2015
#1. Start Your Own Community
If you have your own community focused on a certain niche, you will be able to control what happens and market yourself easier without having to follow anyone else's rules.
Use platforms like Buddypress or Ning
Become an expert at what do
Share content that is relevant and actionable
Respond to your reader, answer comments and share their stories
[quote]If you share stories for the sake of converting readers to candidates your system will fail[/quote]
#2. Release Educational Programs / Learning Opportunities
If you release limited learning opportunities available only to the group, they'll feel as if they are special and unique and be more likely take action on whatever it is you are asking them to take action on.
Do not use the employment crutch. Be genuine and offer solutions
Become a problem solver.  Close the gap between you and your competitors by helping to solve real problems for your job seekers / talent community members.
#3. Ask Questions
Keep the discussion going by asking at least one question of the community every single day. Not only will it keep the community active for others who are just visiting for the first time, it will help people get to know you by seeing your name and face every day.
Stay fresh and keep the topics churning. Do not feel obligated to focus on career based topics. Be creative and this will create strong engagement driving members deeper into your web.
#4. Conduct Polls
Use your talent communities to conduct a poll. This is where you ask a question but have set answers that they can choose from. It's a great way to ask about your future opportunities and potential clients. By making them part of the creation they'll be more likely to submit interest as your positions open.
#5. Have Weekly Social Chats
Leverage the power of LinkedIn, Twitter, Facebook and Google +. Choose a topic or goal for the week and ask the members of the community to participate in a Twitter chats or a Facebook group discussion. Create and use a hashtags to track and follow.
#6. Plan a Monthly Webinar
Your community is the best place to tell about the monthly webinars and they are the ones you should invite to it. Plan it around a particular career opening or training topic, such as "How to create Killer Resumes Recruiters Cannot Refuse"
#7. Promote Yourself using Your Signature and Head Shots
It's important to have a really well filled out profile because your followers will research you. Do not view yourself as a ghost. You are the leader of the band and people want to know about you. Remove the #TBT photo and get a recent photo of yourself online for you job seekers to connect with.
#8. Invite Others into Your Talent Community
This sounds like a no brainer, but so many recruiters I've spoken with are attached at the hip to the word organic. I have no problem inviting people into my community or even spending some mula on engagement campaigns through Facebook. Building your community organically does not mean you are only taking members that find your site on Google (or the other search engines)
#9. Don't Allow Anonymity! Get The Profile Details!
Normally I'd preach about getting the data (which is a great thing) because it's important that you have as much data as possible. In this case however, almost as important is the quality of your content you are sharing as well as the content of your members. If people are required to use their real name to interact in the community, they'll be much less likely SPAM your hard work.
#10. Become the Expert Go-To Resource
This is your Talent Community, you own it. You need to present yourself like you care. Build a strong resource section on your community site and share it. Become the Wikipedia of your niche.
---
---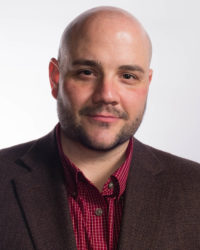 Ryan Leary helps create the processes, ideas and innovation that drives RecruitingDaily. He's our in-house expert for anything related to sourcing, tools or technology. A lead generation and brand buzz building machine, he has built superior funnel systems for some of the industries top HR Tech and Recruitment brands. He is a veteran to the online community and a partner here at RecruitingDaily.
Recruit Smarter
Weekly news and industry insights delivered straight to your inbox.