Did you know 82% of job seekers research a company's reputation before applying? In today's tight labor market, employers must develop solid employer brand strategies to attract and retain the best employees.
According to a survey by LinkedIn, companies with a strong employer brand receive 50% more qualified applicants and are 1.5 times more likely to retain their employees. But how do you develop a strong employer brand?
In this article, we'll discuss surefire employer branding strategies that have been proven to attract top talent. The following strategies will help you build a compelling employer brand and distinguish yourself from competitors. You can also integrate this software with HR software.
So let's dive in and discover how you can unlock the power of employer branding for talent attraction.
What are Employer Branding Strategies?
If you're like most people right now, you're probably wondering whether it matters to you or your company.
A Big Yes! Employer branding is vital to the sustainability of your organization. It can help you save money by decreasing your turnover rate and increasing your efficiency per hire by as much as 50%. 
In addition, if an organization takes the time to maintain its employer brand, it will attract a higher quality pool of applicants from engaged job seekers.
Positive brand image ∝ Acquisition and retention of talent
Even if you don't put much effort into it, you will already have an employer brand, so why not pursue one you like?
7 Tried & Tested Employer Branding Strategies to Use
Now that we have a shared understanding of the terminology, let's review some measures to improve employer branding.
1. Showcase Company Culture
Maintaining a healthy organizational culture begins with attracting and selecting the right employees. Take into account the kind of atmosphere you hope to establish. 
A research study indicates that 83% of millennials prefer working for a company that emphasises inclusion. Recruitment teams can adopt several strategies to promote diversity and inclusion in the workplace.
A strong employer brand is not something that can be dictated; instead, it is a reflection of the company's culture. As such, it is evident that fostering a positive culture is crucial to developing a solid reputation.
Don't limit your commitment to diversity to hiring and recruiting.
2. Highlight Employee Experiences
Positive employee experiences are essential for marketing your company as an employer of choice. Your website, social media page, and brochure are the best places to include employee endorsements in online and offline marketing materials.
Prospective employees will get a sense of what it's like to work for your organization and what they might be expected to do if hired.
3. Leverage Social Media
Put yourself in the vicinity of the people you hope to hire. Focus your efforts where they will have the greatest impact, whether that's on LinkedIn, Facebook, Instagram, or Pinterest. 
For instance, McDonald's employs Snapchat to recruit young people, whereas Microsoft uses Twitter to promote #MicrosoftLife.
This strategy is particularly advantageous for companies entering new markets or sectors, such as banks seeking fintech talent or expanding retailers.
4. Encourage Employee Advocacy
A significant change has occurred in how brands are perceived since the advent of technology and social media. Study results show that 84% of people trust peer-to-peer recommendations more than any other type of advertising. 
The trend also extends to recruiting, which makes it crucial to involve everyone who can amplify your recruitment branding.
So, whether it's through personal referrals or social media recommendations, every individual can shape your company's perception as an employer. Getting everyone on board can create a more compelling and authentic employer brand that attracts and retains top talent.
5. Improve Candidate Experience
First impressions are irreplaceable. This is especially true for new employees who may be encouraged to search for new opportunities after a bad onboarding experience.
It's beneficial for employers to go the extra mile in order to instil a sense of excitement in new workers about their position.  To do so, you may help them make the right connections, provide them with the necessary resources, and explain how their efforts will further the company's goals.
6. Offer Employee Development Opportunities
' A happy workforce is a loyal workforce and vice versa.'
A Gallup survey revealed that 87% of millennials value career development and growth opportunities in their jobs. According to the same study, only 39% of employees feel that their current job provides ample opportunities for professional development.
Development possibilities can come in various forms, such as training, workshops, mentorship, and even financial aid for higher education. 
In addition to helping employees develop new skills, these initiatives demonstrate the company's commitment to growth and success. In turn, this can boost job satisfaction and increase loyalty.
7. Bringing Cutting-edge Technology to the Workplace
Personalized communications using AI can enhance your employer brand and attract top talent. 
For instance, AI-powered email marketing solutions can evaluate data about target audiences, such as their interests, job titles, etc. Utilizing this data will allow you to tailor the email content and make it more engaging.
You can improve your employer brand and attract top talent by generating customized emails that speak directly to their needs.
How to Develop An Employer Branding Strategy?
Constructing, implementing, and managing employer branding strategies for improving employer attractiveness is not easy.
In the realm of recruitment branding, there are no instant wins. Instead, an organization's employer brand is a moving target that requires constant attention.
Let's examine critical components of employer branding so you can create a plan that attracts and retains the best talent.
1. Define Your Brand Identity
You can think of your company's values, goals, and culture as the building blocks of your employer brand. Its identity must be defined and consistent with the company's overarching brand. As a starting point, consider the following ideas:
Find out how your business differs from the competition.

Establish the company's guiding principles and goals.

Ensure your company's and brand's identities are consistent.
Example: In an organization whose brand identity emphazises creativity and innovation, the actions should demonstrate how these traits are nurtured and promoted.
2. Develop a Strong EVP
What makes your organization stand out from the competition is the employee value proposition (EVP) you provide. An effective unique selling proposition (USP) is crucial for attracting potential hires. 
Find out what qualities your ideal employees are looking for in a company by conducting research.

Recognize the special perks your company provides its workers (such as flexible work hours, professional development opportunities, etc.)

Verify that your EVP is genuine and consistent with your brand.
An exemplary employee value proposition should lay out rewards— both monetary and non-monetary. The employer offers in exchange for an employee's skills, experience, and efforts.
Example: Consider including flexible work hours or remote working options in your EVP if your target audience values work-life balance.
3. Conduct an Audit
By performing an audit, you may assess your present employer brand and find ways to enhance it. Here are a few suggestions to help you get started:
Getting feedback from current team members is an excellent way to learn how they rate your business.

Examine the feedback given about your business on online job boards (e.g., Glassdoor).

Check out how your competitors market their

employer branding for talent acquisition

.
Example: If your employer brand suffers due to a low rating on job review sites, you may need to address specific concerns such as management style.
4. Create a Communication Plan
Decide who you want to reach and how you plan to reach them before you develop a communication plan.
Locate the platforms (such as social media, career fairs, and job boards) where your ideal candidates actively seek employment.

Write ad copy that features your brand's USP and identifies its unique selling points.

Consistency in your communication strategy across platforms is essential.
Using interesting anecdotes about real people increases the likelihood that you'll get applications from those who can picture themselves in the lead role. Thus, there is a greater chance that qualified applicants will enter the top of the recruitment pipeline.
Example: If your audience is active on LinkedIn, share employee testimonials and other content about your company's culture and values.
5. Monitor and Measure Success
Your return on investment is directly related to the amount of effort you put into establishing your brand. A successful employer branding plan requires constant evaluation and analysis of its performance metrics. 
Keep tabs on data like the application volume and the time it takes to fill open positions.

Find out from your new employees where they heard about your organization by asking them for comments.

Your plan should evolve in response to the data you collect.
Conducting a before-and-after analysis of your employer's branding efforts will help you assess its effectiveness.
Example: If you're putting a lot of time and effort into building your brand as an employer on social media but still not getting any takers, it might be time to rethink your approach.
The Bottom Line
In conclusion, creating a strong employer brand is an essential step for organizations that want to attract and retain top talent. However, this should not be done on a whim, as it requires careful planning, execution, and consistency. 
With the help of HR professionals and recruitment marketing teams, companies can build a reputation as a welcome employer that prioritizes employee and candidate experiences. 
Remember, a successful employer brand is fundamentally rooted in providing a great employee experience. By focusing on this, organizations can gain a competitive advantage and secure a bright future for their workforce.
---
Authors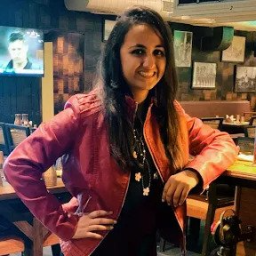 Shweta is a growth marketing specialist who is working with 2xSaS. She creates content that converts website visitors into paying customers for SaaS companies. In her free time, she likes driving around the city & hanging out with her friends.
Recruit Smarter
Weekly news and industry insights delivered straight to your inbox.