Get Insider-only access to view this resource content!
Diversity + Inclusivity
Implementing hiring techniques built on diversity and inclusivity will shape the way your team functions for the better.
Period.
This session is not about teaching you why. It's about teaching you how.
Say Hello to Your Best Team Ever
Building diversity and inclusivity into your hiring ethics is more than meeting a quota or blindly following hiring trends to stay competitive. It should be woven into the core of everything you do. 
But our unconscious bias might be getting in the way of some seriously badass talent. 
Sophie Okonkwo, Global Talent Acquisition- Engineering EMEA at Microsoft, will teach you how to dig into the grit and implement diversity and inclusivity into your hiring practice to create resourcefulness, productivity, and an overall better workforce. Not just talk it up.
Watch and learn as Sophie shows us how to utilize the countless identifiers that make this world such a unique place to live in and turn them into a thriving workforce.
Some key takeaways:
What's different about hiring with a diversity perspective.
Where to source for diversity and attract these talents.
How you can set them up for success during the recruitment process.
The role leadership plays in creating and enabling a truly diverse and inclusive workforce.
As much as we'd all like to fight for diversity and inclusivity just for the sake of equality, there are so many business benefits to building a team of multi-background individuals that adopting this hiring mindset is a win for everyone.
Why survive apart when we can flourish together?
Presented By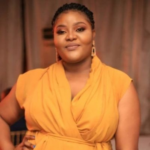 Sophie Okonkwo
I'm that core HR Consultant that treaded the Technical Recruiting road and never looked back :)
Global Technical Talent Acquisition expert with extensive years of experience hiring across Engineering, Generalist, and Leadership positions, attracting the best talents globally.
Follow
---
---

RecruitingDaily is the #1 online media resource for today's recruiting world, offering a signature mix of content, news, webinars, podcasts, videos, eBooks, educational resources and events that develop professional best practices. RecruitingDaily and its network of sites reach a global audience ranging from entry-level sourcers to strategy-level corporate executives in the human resources, talent acquisition, recruitment marketing, compliance and diversity and inclusion professions worldwide.
---