There are literally millions of extensions in the Chrome store for everything from blogging to sourcing tools but knowing which one is trash or a treasure isn't as simple as reading reviews and rankings. Half the time, we download it anyway just to figure out after a search or two that it's all junk. Considering sourcing teams spend their days talking to people who mostly range from crazy to crazier, picking a sourcing tool seems easy – at least in comparison.
But it's not. We waste time sourcing the sourcing tools, banging our head against proverbial walls as one API is unplugged or updated but broken, leaving us to seek out yet another recruiting tool that will fit your sourcing needs. This constant wave of dissatisfaction has had one positive effect. The "every man for himself " mentality doesn't work any more.  Now, we're beginning to learn industry collaboration, which is taking place in sourcing communities on Facebook.
In one of these groups just this week, Steve Levy and Dean Da Costa shared their Chrome extensions and everyone went nuts. Why? Because we don't often get a look at other people's browsers to see what the old school sourcers recommend outside the context of a webinar or sponsored content. So this week, we're going to share those extension lists on the off chance that you don't have Facebook or aren't part of a sourcing group. (But you can be – The Secret Sourcing Group lives here.)
Steve Levy's Chrome Extensions
In no particular order, here are the extensions Steve shared.  Note that Extensity is listed first because it's used to move tools in and out of memory:
Extensity 1.1.11
360social 2.0.2
AdBlock 2.53
Adblock Plus 1.11
Application Launcher for Drive (by Google) 3.2
Archively 0.0.18
AVG PrivacyFix 5.0.13
Bookmark Manager 2.2016.128.11729
Buffer 2.13.20
Chrono Download Manager 0.9.3
Cisco WebEx Extension 1.0.1
Clearbit Connect 0.3
Collusion for Chrome 2.3.0
Connect6 PeopleDiscovery 1.60
ContactMonkey Email Analytics for Gmail 2.5.9
Disconnect 5.18.23
Discoverly for Gmail, LinkedIn & More 1.6.33
Docs PDF/PowerPoint Viewer (by Google) 3.10
Dropbox for Gmail 1.1.3
Email Hunter 0.2.8
Facebook Search 1.2.0
FB UID Scraper 2015.5.11
feedly 34
FullContact for Gmail™ 2.1.0
Ghostery 5.4.11
Gmail Offline Sync Optimizer 6.5
Google Calendar (by Google) 2.6
Google Docs 0.9
Google Docs Offline 1.4
Google Hangouts 2016.301.419.2
Google Hangouts 2015.1204.418.1
Google Translate 2.0.6
Google Voice (by Google) 2.4.4
Hangouts call 2013.1114.1030.1
Hootsuite Hootlet 4.2.44
HTTPS Everywhere 2016.4.4
IP Whois & Flags Chrome & Websites Rating 3.39
Lippl 0.4.10
Locksmith for LinkedIn 0.1.0
mon.ki People Extension 6.1308.11.1
MozBar 3.1.66
PeopleGraph 0.2.18
PixelBlock 0.0.17
Pocket 0.810
Product Hunt 0.1.2
Profile Views: Save Who Viewed My LinkedIn 0.1.7
Prophet 2.3.46.70
Rapportive 1.4.3
Reddit Enhancement Suite 4.6.1
Riffle by CrowdRiff 1.3.2
RSS Feed Reader 5.4.0
Screen capture, screenshot share/save 2423.38.46.339
Search by Image (by Google) 1.5.1
Secure Mail for Gmail (by Streak) 1.7
sellhack 2.0.6
Session Manager 3.4.6
Sidekick by HubSpot 2.6.37
Social Analytics 1.0.4
Social Talent 3.4.1
Sortd Smart Skin for Gmail 0.21.2.1412
Sound Pirate 1.8.5
Streak for Gmail 6.22
Sumo Paint 8.31
Table Capture 2.7
TinEye Reverse Image Search 1.1.4
Vibe for Google Chrome™ 5.0.10
Video Downloader professional 1.97.51
WhoWorks.At 1.2
ZipProfiles 1.9
---
---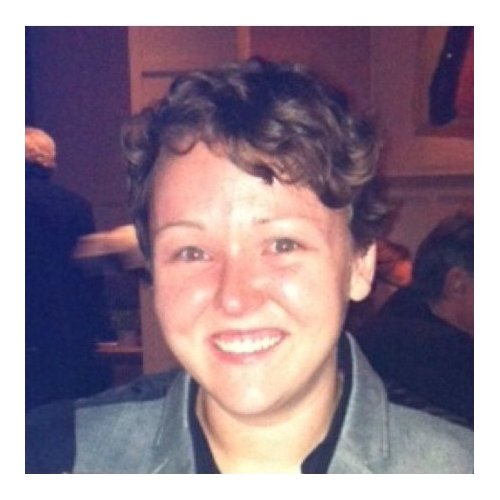 RecruitingDaily contributing writer and editor.  I am a storyteller. A tactical problem solver. A curious mind. A data nerd. With that unique filter, I work to craft messages that strategically improve the perceptions and experiences of our clients, the people they employ and the candidates they wish to attract. I methodically review and collect research and insights to offer solution-based recommendations that meet the one-off, and not so one-off, recruiting and employer branding problems of today's global employers.
Recruit Smarter
Weekly news and industry insights delivered straight to your inbox.