Still using spreadsheets and email systems to track candidates? Really?!?!  Allow me to introduce you to Qandidate.
Tool:                           Qandidate (Beta)
Headquarters:        Westblaak 175 Rotterdam, Netherlands
What it does:          Qandidate.com is the new and free recruitment system for those companies looking to improve and maximize their recruitment efforts and activities. Designed for in-house recruiters, Qandidate.com is a entry level ATS for those who are still using old school spreadsheets or email as a candidate repository.
The Sizzle:              Qandidate.com offers an easy full-lifecycle recruiting process. All for free. Parent company VONQ allows for a "Webshop." The Webshop engine searches the Internet for the best "bang for your buck" and claims to create a social media campaign that will give you the best prices for the most traffic. And again – It's Free!!!
The Drizzle:              Missing elements current recruiters have gotten used to for example:
No way to upload resumes
No Parsing Capabilities
No way to Export Data
No Workflow
Cultural / Language barriers US audience would have to get used to
Rating:                      (2/5)
I am quite skeptical about free recruiting platforms. But, when I saw on the Qandidate.com website, it says, "Free Forever", I had to check it out. Another reason I wanted to look at it was because one of the funding partners is a respected name in recruiting, Randstad. And the girly side of me liked the color of the website and the cute "mascot."
Linda Galipeau, Executive Board member at Randstad, was quoted as saying, "With this investment we are able to anticipate on two emerging trends in the recruitment marketing space. On the one hand we see that large companies show a stronger demand for more sophisticated recruitment marketing campaigns and techniques to find and attract the best talent, while on the other hand we see the demand from SMEs for a free recruitment functionality with an intelligent in-system media webshop to create and activate their online recruitment campaigns."
Here is my software review.
Qandidate.com reminds me of the fisrt generation of applicant tracking systems. "Back in the day," if you were not able to fork over 10K for a recruiting system, there were no alternatives. I feel like Qandidate.com is a good first start, but these days' recruiters need so much more information and mobility. Taken directly from their website, "Qandidate.com is the free recruitment system created by recruiters for recruiters. Clear overviews, easy to use and without features you wouldn't use anyway."
This product will work for non-recruiters challenged with filling open positions. For senior recruiters you will find that they took out too many features. I don't know what features they do not think I use, (see my article "The Applicant Tracking System Isn't the Problem. Recruiters Are.) We do use those features! We do report on progress. We do need to track where a candidate is in the workflow process.
Qandidate.com can provide:
Current Open Positions List
Details Job Opening Information
Application Form
This product may work for a HR generalist who only has 5 openings per year or a company owner just looking for a fast and dirty way to post open positions. While t I can't do is  recommend Qandidate for a full blown recruiting team.  There are just too many features missing that have become key to corporate recruiting.  But I don't think they want to be the solution for a full-blown recruiting team.
The good news is that it is free and in beta. Developers are working quite hard in building out this product so this is not the final. Another cool thing is that they are getting insight from recruiters to see what changes they may need to add.  I will keep you updated as Qandidate has more releases!
I would love to tell you about the Webshop feature and campaigns it creates but I could never get it to work on Chrome.  I guess you get what you pay for. (sigh)
https://www.youtube.com/watch?v=swi2ndP09us
About the Author: Jackye Clayton is recognized as a people expert who puts the Human in Human Resources. An international trainer, she has travelled worldwide sharing her unique gifts in sourcing, recruiting and coaching. She offers various dynamic presentations on numerous topics related to leadership development, inclusionary culture development, team building and more.Her in-depth experience in working with top Fortune and Inc 500 clients and their employees has allowed her to create customized programs to coach, train and recruit top talent and inspire others to greatness.
Follow Jackye on Twitter @JackyeClayton or connect with her on LinkedIn.
---
---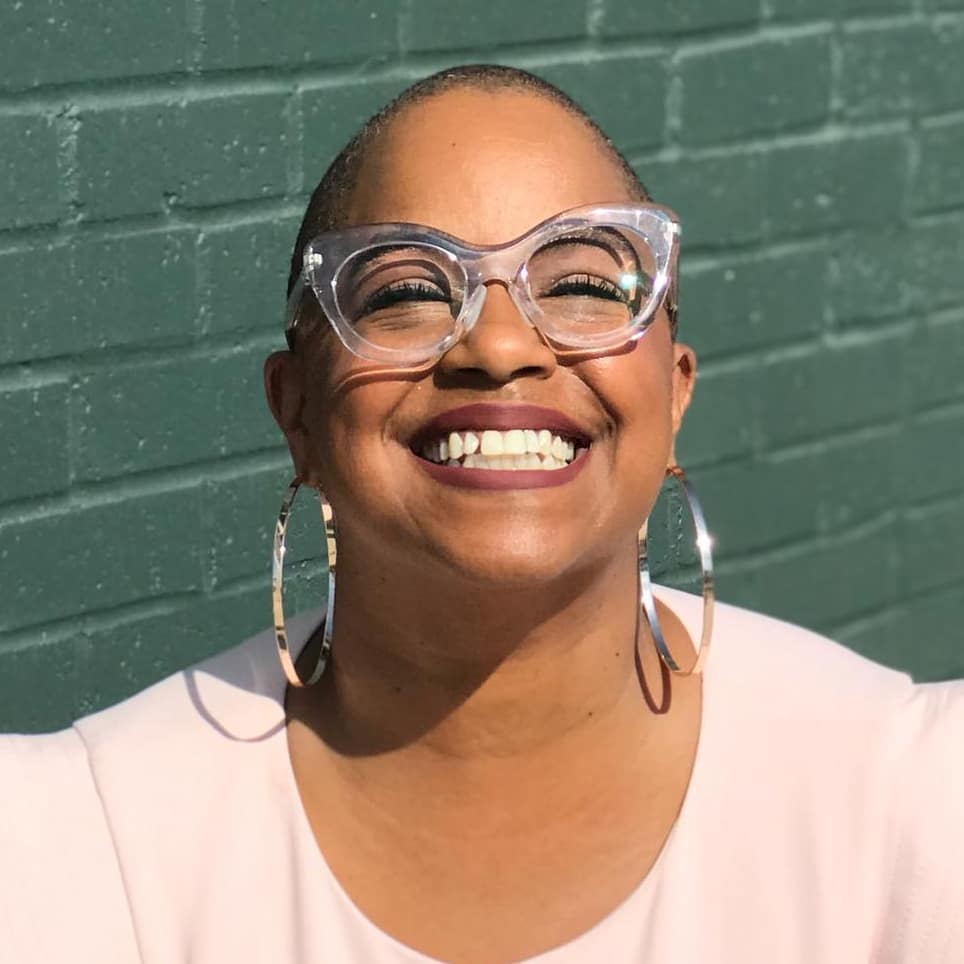 Jackye Clayton, with acclaimed expertise in diversity and inclusion, recruitment technology and a global network of non-profit, human resource and recruiting professionals, Jackye Clayton is a servant leader, uniquely inspirational speaker, and a revered thought leader. Jackye was named one of the 9 Powerful Women in Business You Should Know by SDHR Consulting, one of the 15 Women in HR Tech to Follow in 2019 by VidCruiter, 2019 Top 100 list of Human Resources Influencers by Human Resource Executive Magazine and one of the Top Recruitment Thought Leaders that you must follow in 2019 by interviewMocha Magazine. Currently, Jackye is the Diversity, Equity, and Inclusion Strategist at SeekOut. You can find her on Twitter @jackyeclayton and LinkedIn https://www.linkedin.com/in/jackyeclayton
Recruit Smarter
Weekly news and industry insights delivered straight to your inbox.