I have a confession. Even though I like to consider myself a young, hip parent, I don't have a TikTok account. I realize that might seem like a strange way to start an article about using TikTok for recruiting but hear me out. While I don't personally use TikTok, it's mostly because I'm so focused on Twitter, Facebook and Instagram that I haven't gotten around to trying it. Again, I'm a young, hip parent with a job and a company and not a whole lot of time to myself. But that's not to say I'm anti-TikTok. Quite the opposite, and here's why. 
First, there's the proven lineage of social recruiting. Once seen as a passing trend, social media has become deeply entrenched in all aspects of our culture. LinkedIn is coming up on 20 years, with Facebook and Twitter approaching 18 and 16, respectively. The concept has moved from nascent to mature, and TikTok is the latest in a series of networks that's managed to capture the world's collective attention. But more than that, it's what TikTok represents to recruiters, and that's opportunity. Let's dive in. 
Community. The TikTok user base is massive, expected to surpass 1.5 billion by the end of the year. You read that right. Billion. According to HootSuite, eight new users join every second, amounting to 650,000 a day, or roughly the entire population of Helsinki. If you've never been to Helsinki, know that it is the capital of an entire country.
With an audience of that size, you might think the experience would be overwhelming, but it's quite the opposite. Given TikTok's format, it lends itself nicely to the creation of communities centered on shared interests, ranging from BookTok to sustainability to something called cottagecore. So, it is no surprise to find CareerTok in the mix, with nearly 800 million views under the associated hashtag.
Authenticity. As Elon Musk might tell you, should the Twitter acquisition close, numbers only tell part of the story (especially if there are too many bots!). What users do and how they interact is ultimately more important – and when it comes to TikTok, authenticity is one of the keys to its success. Users feel at home because of its perceived authenticity, a quality that is hard to manufacture yet easy to convey in a visual medium.
Maybe it was all the people filming themself dancing during the early days of the app, but globally, an average of 64% of users say they can "be their true selves" on the platform. That last bit is crucial since it corresponds directly with the job seeker's journey and the information they're looking for. 
Engagement. In addition, to being one's authentic self, TikTok also does an excellent job of drawing its users back, with 90 percent accessing the platform daily. Once there, users spend an average of 52 minutes a day, with each session lasting almost 11 minutes, making it the most engaging social network out there.
Come for the content and stay as long as the algorithm keeps you interested. This works to reinforce the community piece, with users becoming active members of the spaces they watch. Like celebrities, popular TikTokers have developed fandoms with punny names and branded merchandise. That sort of notoriety probably isn't the end goal for most recruiters, but it's good to know that type of reach and adoration is possible. 
Usage. At the beginning of this piece, I said that TikTok represents opportunity, and it does because beyond what we've already discussed, there's the matter of usage. For years, decades even, Google has held a tight fist around the world's search behaviors – until now.
That's right. Research shows that 40% of Gen Z prefer using TikTok for search over Google across the board. Anything they want to search, from local restaurants to recipes, Gen Z turns to TikTok, and this holds enormous implications for recruiting in a few ways. For one, sourcing. Hiring for a luxury brand? Head on over to FashionTok or BeautyTok. Want these candidates to find you? Learn about how they use the app and upload a video or two. The choice is yours. 
While I can't say you'll find me on TikTok anytime soon, I firmly believe there's value in breaking the recruiting mold. Channels like TikTok aren't just for kids anymore. Remember, social networks grow up and attract candidates of different backgrounds, experience levels and skill sets, all looking for something interesting to catch their eye. Maybe it's that open req you're working on. 
---
Authors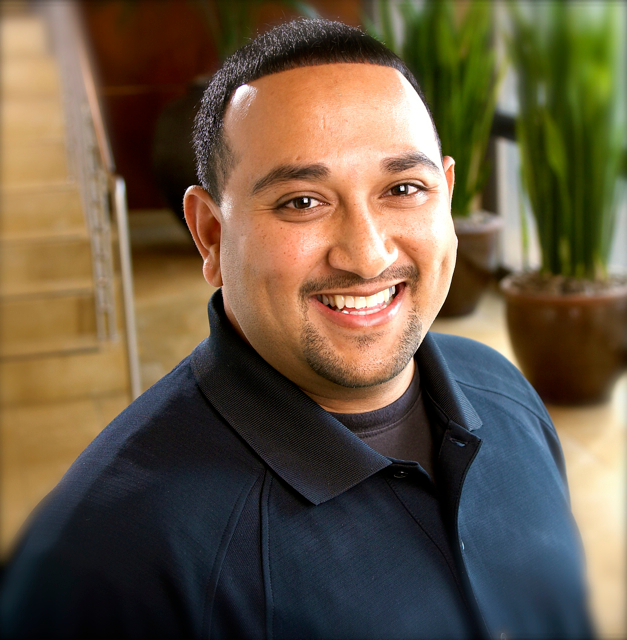 Shafiur has been the right-hand to founders and have built out the operational infrastructure for several companies, including Airbus Aerial, Specright, Connectifier, and Airware. He has extensive experience driving the day-to-day and long-term requirements to ramp up a successful, high-growth startup.
Recruit Smarter
Weekly news and industry insights delivered straight to your inbox.