Searching patterns and understanding your sourcing strategy is an essential part of any search you are undertaking. Boolean Operators, Boolean Search, Ninja style back flip search, however you want to slice it, it's still a trending topic across many recruiting circles. Be this as it may, most recruiters are simply lacking in their ability to perform the most basic of basic searches.
Does this sound familiar? Over the past couple of weeks we've been sharing a lot of information and guides to help recruiters understand the basics of Boolean Search.
This has sparked some debate on the social channels so we thought it would be best to address a few best practices that have been debated as share a couple of examples of how you might use these best practices in a real life search.
We'll cover:
3 best practices to consider as you embark on your search
3 key pattern searches I use to track the untracked
Here are 3 debated best practices that I think you can benefit from:
Best Practice # 1
Hiring mangers are not really hiring experts. At most, a typical "hiring manager" will hire 2-3 times per year with 1 of those hires being a replacement for a previous hire in the year.
What does this mean?
That hiring managers are not hiring experts
That hiring managers often give you unimportant information to source on
That hiring managers deep down inside…may believe that they are an expert but in reality, they are just like you. They are not super human with all knowing powers.
It's your job as a recruiter to systematically lead your hiring manger through your requisition review. This means, that you absolutely 100% must have a goal in order to have a successful call that will be beneficial to both parties.
3 questions to consider:
What is your goal during this call?   —>  To get to a next step
What is the next step that you are trying to get to on this call?  —>  To understand the why (this is skill is important) as opposed to the what skills are needed. This helps to translate your search.
What is meant by we need to understand the why?  —>  Why it is important that the candidate has what (the skill set) the HM is asking for
Best Practice # 2
Scenario: You are having a conversation with the hiring manager and you ask the HM to tell you what the top 5 skill sets are that they absolutely must see on this individuals resume in order to be considered.
The hiring manager responds (as he/she reads the job description)…. I need someone with a background in a, b, c and that has d, e and f.
The recruiter responds… that's great so you really need someone that is a top performer…. (Really?)
Tip:
Tell (ask) your hiring manger to give you 5 interview questions that they will be asking the candidate as the go through the interview process.
Best Practice # 3
Recognize candidate patterns
A candidate pattern is very simple to understand.  It's the sentences, the words, the skills, the details they share over and over and over and over again…
When you speak with a candidate keep track of common words, phrases, comments and expressions (especially when you are having a technical conversation). These are the candidate patterns that you will use in your searches.
I have experience with…
My background is in…
I have worked for…
I have managed…. I oversaw…  I achieved…
How does this translate into a real search?
Understanding candidate patterns are important but if you cannot translate this information into a real search, you are still left with nothing. Here are a few key patterns to consider when building your search.
There are 3 main channels for candidate patterns I like to look for:
[tab]
[tab_item title="Responsibilities"]Responsibility pattern's are words and phrases that are used on resumes or in conversations with candidates that describe what they are perceiving as their oversight within work.
Commons word patterns:
Lead
Oversaw
Managed
Project Managed
Team Lead
Responsible for
I was
I lead
I directed
Here are a few examples of how you may find or read these phrases on actual resumes. Searching these phrases will help to narrow the field to you target hire.
Example resume snippets for responsibilities:
I've lead 15 engineers
I have the responsibility to oversee
I direct a group of
In my last role, I was responsible for
It was my job to
[/tab_item]
[tab_item title="Accomplishments"]There are many patterns or phrases that can describe someone's accomplishments. These are words / phrases that candidates use to brag about themselves on their resumes. Leveraging these accomplishments in your search will allow you to search outside the skill set box often landing you leads that are less bombarded by recruiters.
Common Phrases Used To Describe Accomplishments
Awarded
Achieved
Presidents Club
Exceeded
Quota Buster
Appointed
I was honored with
My work was noted
I've been featured
Here are a few examples of how you may find or read these phrases on actual resumes. Searching these phrases will help to narrow the field to you target hire.
Example resume snippets for accomplishments:
I was (am) an overachiever
I am a quota buster
Because of this I was awarded
I was honored with
My work as featured in (on, as, for etc.)
I was appointed
[/tab_item]
[tab_item title="I Have an Interest"] If you are searching for specific needs within your job scope, you need to think about what your target candidate have in common with your search? This means that you should consider searching phrases that incorporate the phrase "I have".
Common Terms Used to Describe Someones Interest
Technology
Skill Sets
Projects
Magazines
Blogs
Education
Journals
Online Groups
Online News Forums
Conferences
Workshops
Symposiums
Webinars
Training and certifications
Here are a few examples of how you may find or read these phrases on actual resumes. Searching these phrases will help to narrow the field to you target hire.
I am interest in xyz technology
I am interested in learning more about xyz skill sets
I have an interest in working on xyz projects
I read blogs relating to xyz
My educational background is in xyz (usually their interest)
I participate in online……forums, groups, chats etc.
Standard Phrases:
I am interested in java development and GWT
I have a strong interest in pursuing a career in application development
My expertise falls within …..
[/tab_item]
[/tab]
Here is an example of how an "accomplishment" search might look like when used on Google:
(intitle:resume | inurl:resume) ("I was awarded" | "I have exceeded" | "I was appointed" | "I oversaw") -~job -sample -free -example -services -~submit
In this example you can see that we are not searching any specific skill set (we've added that into the second example). This example will show you how the lead will use these phrases freely on their resume. They are using these phrases to brag about themselves, so think with an ego and you will have a much easier time identifying leads.
Here is this same example adding in the job title "Software Engineer"
(intitle:resume | inurl:resume) "software Engineer" ("I was awarded" | "I have exceeded" | "I was appointed" | "I oversaw") -~job -sample -free -example -services -~submit
Conclusion
Remember it's not how fancy or how long and exhaustive your search can be, it's about the technique that you are using to identify leads that have not been hoarded by the masses. These techniques are certainly not new, but I am not so sure many recruiters are taking the time to search outside of the exhaustive list of standard keyword searches.
---
---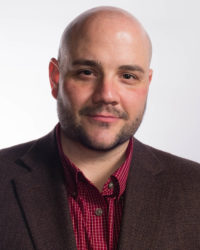 Ryan Leary helps create the processes, ideas and innovation that drives RecruitingDaily. He's our in-house expert for anything related to sourcing, tools or technology. A lead generation and brand buzz building machine, he has built superior funnel systems for some of the industries top HR Tech and Recruitment brands. He is a veteran to the online community and a partner here at RecruitingDaily.
Recruit Smarter
Weekly news and industry insights delivered straight to your inbox.