Ah, college. It's where so many of those "this one time.." stories start, unless you attend a lot of open bar HR conference happy hours, of course. College is the place where you start to learn your story – personally and professionally. You being to refine those dreams and realize that maybe you don't want to be a doctor or lawyer after all.
Upon graduation, 5 or more years later for most kids, you're responsible for telling that story. For translating all of your learning and "work experience," or lack thereof, into a cohesive and coherent resume. Of course, up to this point – you've never been taught to write a resume in the first place so your resume advice comes from an array of sources: family, friends, the Internet, of course. But many colleges also offer another resource, your college career center.
The first resume advice many of us get from an actual human is from that college career counselor. They're supposed to be experts on careers, after all, and at the low price of $0 (if you ignore the tens of thousands you've already paid for college), they're worth it.
I can almost hear the recruiters cringing now, especially those of us who have looked at a thousand resumes with the same formatting. The same mistakes. In general, we have a bit of mistrust towards these guys, often 20 plus year tenured veterans of the career counseling department. Our hesitance is valid considering they haven't actually applied for a job since faxing in your resume was a thing at most companies.
I'm Resume Biased
The thing is, most of these kids don't learn better. They don't back off that terrible template until a recruiter makes suggestions to help them find a specific job. That version becomes their new template and the cycle continues. I'm that recruiter who stops to offer advice because, well. I have a confession. It's been there for years, eating at me. But I'm ok with it now. I'm ok with who I am as a person and as a recruiter. And it's time to stop hiding.
My name is Pete and I'm particular about resumes. In fact, I'm biased about resumes.
I spend a good deal of my time reviewing resumes for tech-centric roles. Resumes from software engineers, UXers, research, product and analytics candidates are the center of my world and have been for some time. Agile, production environments and user-centric design are all part of my daily vernacular. Because of this (or maybe in spite of it) whether we like to admit it or not, all resumes start to look alike. Which is probably why when we see a resume that breaks the mold, we get all googly-eyed.
But the dark side of our mass consumption of resumes is that there is a proliferation of resumes that defy logic and wind up influencing some of these biases I'm talking about. I realize I'm commiserating with fellow resume biased recruiters. We all have those pet peeves that are no-go, deal breaking, resume in trash moments. However, how often do you take the time to educate candidates on why their resume is garbage?
So in hopes of educating the candidates and venting my frustrations with like-minded folks, I present my resume biases.
Missspelllingss
I can never overstate how confounding misspellings in a resume can be. It's the first representation of you as a candidate and it needs to be a good one. There is also some credence to this skill being mission critical for the job you apply for, considering one typo in code means the code will never work. While it may seem like petty stuff,  it can have implications that have a far and wide reach for the future of your company. As a candidate, if you are a quality assurance (QA) engineer or a statistician and your resume is littered with misspelled words, I can make some safe assumptions as to your level of attention to detail.
Say what you want about Microsoft and their suite of products, but their core office basics are relatively novice to use. You should be able to run a simple spelling and grammar check before flailing a resume about. And because no software program is perfect, candidates should also be getting a second set of eyes on their resume, and a third and final look over with their own eyes. I shouldn't be the one proofreading it for you.
Bolding without Borders.
Back in the old agency days, you could tell which resumes came from the 3rd party firms. And to be clear, by 3rd party I mean the subcontractors that were used to fill our deals with clients. We could spot them a mile away with their first and last name centered at the top, a phone number and an email. And in most cases that actually wasn't the candidate's email, but rather the account manager of the 3rd party. I could deal with this because it was the price of doing business.
But then there was the bolding. So much bolding.
It seemed that every third word (or alternatively, every third technical skill – take your pick) was bolded. It made a resume difficult to visually scan over and thoroughly reading it made my eyes want to bleed. And since the vast majority of these resumes kept coming from the same types of sources – sometimes solicited, but usually not. They were easy to categorize – or more accurately, generalize. The same thing happens when the career counselor uses the same format for everyone in the graduating class of 2016.
For the most part, I stopped looking at these resumes and wasting my time. Even in the limited scenarios where I was able to persevere past the bolding and call the candidate, it usually was a bust of a call with the same scripted answers to questions. As I developed relationships with these 3rd parties, I'd tell them and their candidates to never send me a resume like that. If it irritated me, it likely irritated my clients who didn't look at half the volume of resumes that I did.
I figured that in making a leap to the corporate side, I would see far fewer of these types of resumes, seeing as I'd be doing more direct versus indirect hiring. In all fairness, I did see less of this faux pas but they seem even more prevalent now than in past years. I'm still seeing them and I'm not sure what the impetus of that is. In a random sample of 50 resumes, I looked to see how many had a bolding pattern of some kind. It was 13. Over 20% of the resumes had this attribute. It's a brutal assault on the senses.
I'm not sure if this is being coached by resume writers, and if it is, I'd love to know more about the rationale. Maybe I'm missing some science behind it all. Perhaps it's a format that someone was given earlier on and they were given bad or outdated advice about what recruiters want to see. I doubt it was purported by the ATS companies considering many of them struggle with basic functions like resume parsing. Imagine if we threw standardized bolding into the mix?
The One Page Lifetime
The third thing that irks me is people trying to cram their entire career and/or life story into one page. Now let me be clear here, if you are a new grad or in your first or even second job, then the one-pager is probably completely suitable for your purposes.  But for a seasoned 10-15 year veteran of the industry, one page can't possibly cover all you have done. By no means am I asking for the employment-seeking version of War and Peace, but 2-3 pages is fine by me, especially if you are in the technical realm. I want to see what you actually did.
When I ask someone why they only have one page, they often reply with "well I was told that recruiters only want to see a one-page resume". Instinctively I tell them that this went the way of the Dodo bird, and want to know who gave them this advice. My suspicion is that they are getting canned advice from non-practitioner hacks and not from people who are in the field who can give them unbiased information, rather than clickbait garbage. It's a plague of our industry, I'm well aware.
Maybe it's me. Maybe I'm more sensitive to all of this because it's part of what I do for my CAREER, and I know that other colleagues have shared frustrations. But I'm more likely to move along quickly from a resume that crosses any of these lines, and I've developed this bias against them because of my past experiences. And the truth of the matter is that I've probably missed a few would-be strong hires along the way by employing this approach (or validating my bias), but I've probably saved myself some headaches threefold.
But it sure is nice to be able to say it out loud.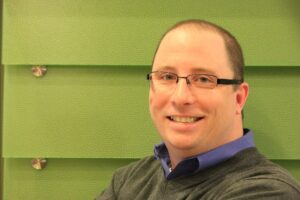 About the Author: Pete Radloff has 15 years of recruiting experience in both agency and corporate environments, and has worked with such companies as Comscore, exaqueo, National Public Radio and Living Social.
With experience and expertise in using technology and social media to enhance the candidate experience and promote strong employer brands, Pete also serves as lead consultant for exaqueo, a workforce consulting firm.
An active member of the Washington area recruiting community, Pete is currently a VP and sits on the Board of Directors of RecruitDC.
Follow Pete on Twitter @PJRadloff or connect with him on LinkedIn, or at his blog, RecruitingIn3D.
---
---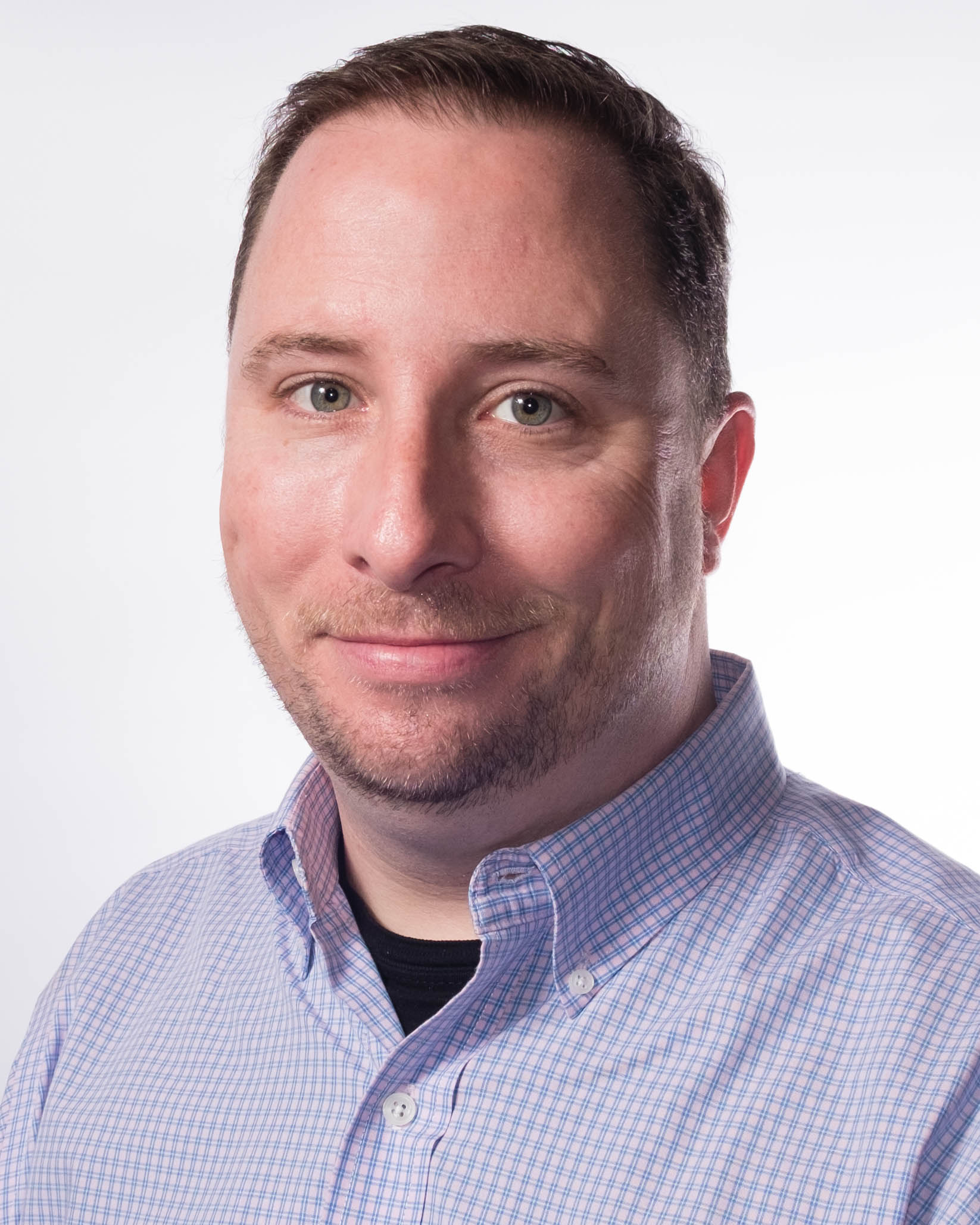 Pete Radloff is a veteran recruiter, sourcer and consultant, who has been in the industry since 2000, with experience in both agency and corporate settings. Pete's passion stretches across several areas of talent acquisition, including recruitment and sourcing, social media, employment branding, recruitment operations and the training and mentoring of recruiters. Currently the Principal Technical Recruiter for comScore, and a Lead Consultant with exaqueo, Pete has previously worked for high-growth organizations such as NPR and LivingSocial. In addition to recruiting top talent both in the U.S. and abroad for these companies, Pete has developed successful recruitment and sourcing frameworks, recruitment processes and procedures, and enhancements to the candidate experience to enhance employer brand. Being part of the local recruiting community in Washington, D.C. has always been important to Pete. He was a member of Board of Directors for recruitDC since for six (6) years, and has also been a speaker at several recruitDC events. He's also a contributing writer at RecruitingDaily and SourceCon. You can find him on LinkedIn and Twitter, or at his site, RecruitingIn3D
Recruit Smarter
Weekly news and industry insights delivered straight to your inbox.