When most businesses talk about "lead generation," they're referring to client acquisition, but you don't have to save this strategy for your customers. Recruitment marketing, like client acquisition, requires brand strategy, a prospective database and nurturing relationships.
Most businesses make the mistake of marketing their positions directly before a hiring need. By then, it's too late. It's extremely common for candidates to research you and your company before filling out an application. If you don't take the time to build a brand, talent will avoid you.
This is backed up by various recruitment marketing statistics. 67% of companies don't have a dedicated role in their talent acquisition team that focuses on recruitment marketing, and 78% state they can't find enough candidates in the market to fill open roles at all, let alone quickly.
If you want to attract high-quality talent while improving your brand, you need to start investing in recruitment marketing. While it may take some time, the results are more than worth it.
What is Recruitment Marketing?
Recruitment marketing is the process of attracting and nurturing talent to your startup by marketing to them. The goal is to drive active or passive candidates to apply to your open positions once they're available. Recruitment marketing is also the first step of talent acquisition. 
Talent acquisition includes six steps: Awareness, Consideration, Interest, Application, Selection and Hire. Recruitment marketing includes the first three while recruiting involves the last three.
If your business is starting at the application stage, you're already missing out on hundreds of qualified leads. You'll need effective lead generation tool, a group of qualified marketers and the right resources to make recruitment marketing decisions and attract a pool of candidates.
Why Invest in Recruitment Marketing?
According to Glassdoor, approximately 75% of active job seekers prefer to apply to a job if the employer is actively managing their brand. Your brand values are reflected in your content.
For example, a culture of employee recognition is important to your future and current team members. If you create blog posts that encourage the benefits of employee recognition and your employees back this up through reviews, you'll attract more candidates than your competitors.
Passive candidates are more likely to convert into full-time employees if they see this content as helpful. Lead magnets such as case studies build your reputation and increase engagement.
If a candidate gives you their email at the end of the pipeline, you can add them to the candidate database and vet them before you give them an offer. A candidate that looks promising can be contacted at a later date, so long as you keep them interested and engaged with your content.
In the end, a recruitment strategy will save you time and money during the actual recruitment process. Some companies are so good at recruitment marketing that they don't have to actively look for new hires. They simply refer to their candidate database or email subscriber list.
What to do Before Creating a Lead Magnet
Before creating content, like webinars that generate leads, you must conduct some due diligence. Recruitment marketing and lead generation are both practices and professions, meaning you'll need someone to plan your campaigns and adjust them according to data.
Companies should do the following before creating lead magnets:
Create an

employer brand

and build brand awareness

Engage with brand followers and manage career websites

Manage your brand reputation and the candidate experience

Define candidate personas and create content for them

Determining and optimizing channels to recruit and advertise

Drive qualified applicants and convert leads to open roles

Build a talent network and generate a pipeline of leads

Managing recruiting and networking events online or offline

Generating employee referrals and amplifying employee ambassadors

Tracking, measuring, and reporting on campaign results via technology
This sounds like a lot of work, but without these steps, your lead magnets won't be as effective. For example, If your brand doesn't match what you're saying or promoting in your lead magnet campaign, your recruitment strategy will fall apart when applicants start the research process. 
How to Create a Lead Magnet The Works
Recruitment-based lead magnets have a conversion path focused on turning passive onlookers into future employees. This path typically starts on your website's homepage, resource page or thank you page. However, you can also use email/newsletter sign-up sheets or third-party sites.
Whatever you choose to use, make sure you add a button with a call-to-action (CTA) that entices visitors to click the lead magnet. For example, "Get Your Exclusive Career Guide."
Don't give up the lead magnet right away. While you can ask for someone's email address before they click the CTA button, it's not wise to do this if you're aiming for talent acquisition. You'll want to express the type of content they're receiving and why that should matter to them.
Candidates like to be in the know. If you're upfront now, they'll place more faith in your brand.
Instead, you should lead the potential candidate through the following steps:
The reader is taken to a

landing page

with a form they're required to fill out. The form should include an email address or phone number, so you can stay in contact.

The reader is taken to a thank you page with a download button.

The reader is given a welcome email that locks them into the recruitment pipeline.
Never "set and forget" your recruitment marketing campaign. Keep potential candidates engaged by creating newsletters and sending updates pertaining to open positions.
7 Lead Magnet Ideas That Attract Talent
Now that you understand the basics of recruitment marketing and how lead magnets work, you can start creating your first lead-generation tools. 
Here are seven high-converting lead magnets.
1. Salary Guides
Active and passive candidates need information on hiring trends to leverage their skills. A salary guide can be useful for anyone looking for a promotion or a new company. You can attract hires by suggesting your company pays higher or offers better benefits than the rest of the market.
2. Career Guides
Career guides are similar to blog posts, except they're much longer. They often discuss in-depth topics, such as "How to Ace a Job Interview" or "How to Write an Online Sales Resume." These guides nurture candidates along the recruitment journey and position your brand as trustworthy.
3. Online Courses
An online course is a structured way of delivering educational content and is typically hosted on another website. They often contain worksheets, lesson summaries, quizzes and study guides. Your course's training videos can reflect the quality of your onboarding process to new hires.
4. Live Webinars
Live webinars are useful for qualifying candidates because they can clarify your management style, policies and company culture. Or you can offer career tips and broadcast your current job vacancies. Create hype around your webinars by advertising them days before you go live.
5. Free Consultations
Free consultations are often used in the SaaS/B2B software industry to answer any questions or concerns their clients may have. They can be used similarly for your recruitment campaigns. For example, you could offer a free consultation related to career or mindset or about your company.
6. Case Studies
Case studies can be used to inspire people because they communicate a pathway to achieve success. You can build your batch of employee case studies by asking candidates and current and past employees why they applied to your company or how you contributed to their growth. 
7. Career Checklists
Checklists are 1 to 2 pages long, easy to make and are often useful to potential candidates. What's more, you can create checklists by summarizing or simplifying blog posts you've already written. We recommend creating a resume, LinkedIn profile or job interview-inspired checklist.
---
Authors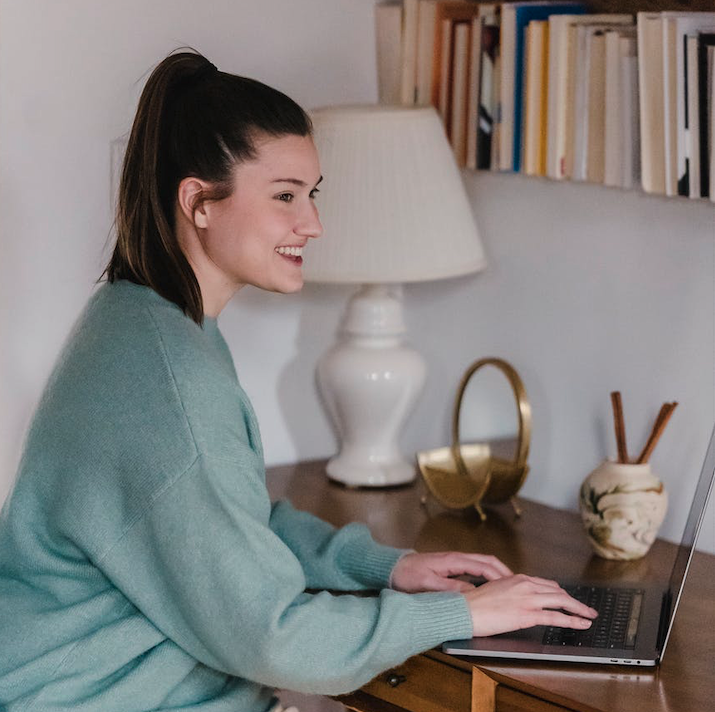 Jess helps ambitious SaaS companies with growth hacking initiatives to help rapidly scale their inbound leads and customer base. She specializes in content marketing, SEO and paid advertising.
Recruit Smarter
Weekly news and industry insights delivered straight to your inbox.