NEW HAVEN, CT — September 30, 2016 — RecruitingDaily, the world's top destination for content and conversation dedicated to recruiting, sourcing and hiring best practices, today officially announced the addition of William Tincup as President.
In this role, Tincup will have responsibility for all the company's initiatives worldwide, helping direct the partnerships, strategy and evolution for RecruitingDaily.com.
Tincup brings almost two decades of experience in advising and growing HR Technology companies, with his first foray into the industry, the award winning Starr Tincup emerging as one of the first – and most popular – consultancies supporting online recruiting and talent technology. He also sits on the Board of Advisors for 16 HR technology companies.
"Within the Human Resources Technology industry, I can think of no one with the same scope of experience as William Tincup," said Noel Cocca, Chief Executive Officer of RecruitingDaily.com. "His strategic expertise and knowledge of this landscape will bring a new dimension to our team and further augment the growth of our company. I couldn't be more excited to welcome him to RecruitingDaily."
As President, Tincup will build partnerships with new companies, products and solutions within the HR technology space and develop new initiatives to grow the scope and service offerings of RecruitingDaily.
"We're thrilled to have William Tincup on the team," said Matt Charney, Executive Editor of RecruitingDaily. "His perspective on the tech landscape and the role services play to support tech companies is really rare. We're very excited to bring Tincup's unique perspective, historical knowledge, and insider status within the HR Technology industry to our team."
In addition to his role in the operations and strategy for RecruitingDaily, Tincup will serve as a featured expert in the company's inaugural series of #HRTX events, presenting at industry events such as trade shows and user conferences, and serving as a key contributor for the company's existing lines of business, such as advisory and marketing services.
"I was really attracted to the company's vision," said Tincup. "RecruitingDaily has always had a pivotal role in the industry – one known for pushing both buttons and limits. I'm excited to be leading such a talented group of people and  I'm thrilled to be part of the growth of this business."
Tincup noted that the organization continues to add more and more personalities to its lineup of editors and writers, and looked forward at the chance to elevate the recruiting conversation.
About RecruitingDaily:
With the world's largest online network dedicated to recruiting and talent acquisition, RecruitingDaily's growing global portfolio is one of the fastest growing and most widely read B2B content destinations online.
From communities like RecruitingBlogs.com, established in 2007 as the world's first recruiting-relied social network, to our award winning industry coverage on flagship property RecruitngDaily.com, RecruitingDaily is dedicated to helping the world of work work better. RecruitingDaily reaches hundreds of thousands of global HR leaders, hiring stakeholders and recruiting leaders all around the world every month.
For more information, check out RecruitingDaily.com, follow @RecruitingBlogs on Twitter or subscribe to the RecruitingDaily feed for the news and views you need to know, freshly served straight to your inbox.
Press Contacts:
Katrina Kibben
Managing Editor, RecruitingDaily
Matt Charney
Executive Editor, RecruitingDaily
---
---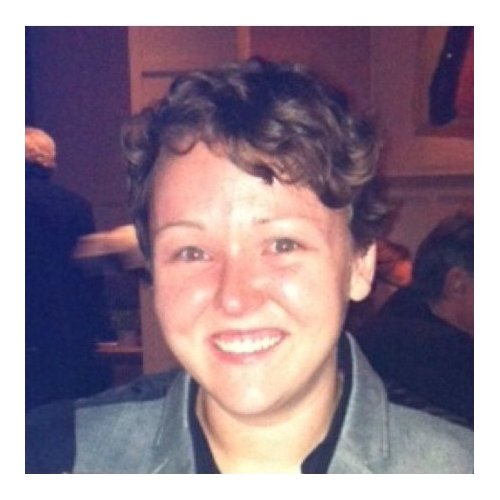 RecruitingDaily contributing writer and editor.  I am a storyteller. A tactical problem solver. A curious mind. A data nerd. With that unique filter, I work to craft messages that strategically improve the perceptions and experiences of our clients, the people they employ and the candidates they wish to attract. I methodically review and collect research and insights to offer solution-based recommendations that meet the one-off, and not so one-off, recruiting and employer branding problems of today's global employers.
Recruit Smarter
Weekly news and industry insights delivered straight to your inbox.