The speed at which a recruiter gathers information is critical to their success. The recruiting tools that a recruiter has access to can determine if they close on their next fee. Prophet is a tool that you'll certainly want to have access to.
If you are a member of our community, you are already familiar with our previous release of the Recruiting Bar and how wildly successful it was. This time around, we have partnered with our friends at Robocog to bring the recruiting community Prophet.

*Note: You must use the Google Chrome browser to use Prophet
[youtube url="https://www.youtube.com/watch?v=bnQVvcTLX8U" width="500″ height="300″]
What is Prophet?
Prophet is 100% Free! Prophet is a new Chrome extension that uses an advanced engine to predict the most likely email combination for a given person based on name, company and other social data.
How often do you wish you had a contact number, an email, just a little more information to move on so that you can close your lead?
Prophet works on the industries most popular social sites
Facebook (returns FB info but does not display on FB)
a professional network based in Mountain View California that doesn't like us to use their trademark nor state directly where our profile info that may or may not look like a member profile from their network came from…
How do I know if the emails returned are legit?
There are three outcomes for the purpose of validation. 
[Verified] The email exists, is deliverable, and is NOT a catch-all
[Unverified] The email exists, is probably deliverable, and is a catch-all
[No email could be guessed] All known as nonexistent or undeliverable
Here are a couple of screenshots with the Prophet overlay, displaying the profiles contact information. You can see from the first screenshot how Prophet displays the leads contact information as well as the networks that Prophet is currently compatible with.
Here is an example of a Twitter pull
Here is an example of a Foursquare pull

*Note: You must use the Google Chrome browser to use Prophet
---
---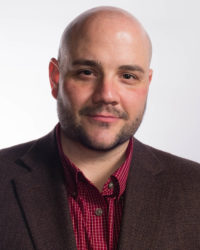 Ryan Leary helps create the processes, ideas and innovation that drives RecruitingDaily. He's our in-house expert for anything related to sourcing, tools or technology. A lead generation and brand buzz building machine, he has built superior funnel systems for some of the industries top HR Tech and Recruitment brands. He is a veteran to the online community and a partner here at RecruitingDaily.
Recruit Smarter
Weekly news and industry insights delivered straight to your inbox.