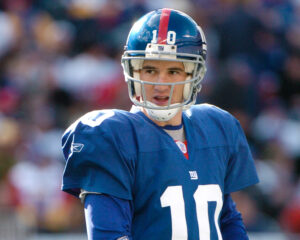 This is the talent dilemma that occurs when your team is not winning. Whether to change or keep your leaders in place is today's discussion.
This past week, sport imitated life when the National Football League's New York Giants benched their long-time quarterback Eli Manning. This comes after Eli had started 210 straight games, over 14 seasons, during which he led the Giants to two (2) Super Bowl victories.
His awards date back to his time as a collegian at Ole Miss (aka, the University of Mississippi) where he was awarded multiple honors including the Maxwell Award as the country's top collegiate football player in 2003. This four-time NFL Pro Bowler also has been a force in the community, especially with his work for children's cancer. He was recently recognized as the Walter Payton Man of the Year in 2016, an award presented annually by the National Football League that honors a player's volunteer and charity work, as well as their excellence on the field.
So, what does this have to do with talent management?
Why would the Giants bench a player that has been the face of the franchise, won two championships, and been an exemplary example and leader on and off the field?
From a talent executive standpoint, the data would point out that Eli Manning's stats have diminished each of the past four seasons despite taking his team to the playoffs this past year. And, maybe that should be the only information used by the team in making this decision.
However, there are numerous intangibles in this talent dilemma that can't be measured in an exact or even objective way:
For one, the Giants had a rash of injuries to their starting receivers this year, along with a tremendous amount of criticism about other teammates who were underperforming. These factors may very well have influenced the very statistics used in making this decision.
There is also the argument about the emotional toll it takes on the other players in the locker room in replacing one of the best quarterbacks ever to wear a New York Giants uniform. How does his benching impact the rest of the team?
Additionally, there is this question — are the backup quarterbacks anywhere close to the capability of Eli or does that even matter?
Other businesses have faced a similar talent dilemma
Many businesses of all sizes are faced with similar situations.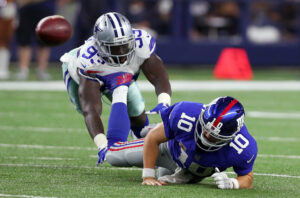 A key member of senior management excels at their role for many years and then their performance falls off. Maybe their performance stays stagnant, but the business has poor results. All the data points to a deterioration of performance, and results are visible to their management team, board and stockholders.
So how do you make this decision and when do you pull the trigger? Who makes that decision, and what are the consequences?
Of course, there is no stock answer to this talent dilemma. But remember this: How you play out the decision and the discussion is as important, and arguably as impactful, when executing a change in leadership as the change itself.
Eli Manning is a prideful man and handled a difficult decision with professionalism, even turning down an offer to start the game (and then be replaced) so that the backup quarterback Gino Smith would be afforded the best opportunity to get prepared and be in a rhythm from the start of the game.
A bad decision communicated badly by management
The same cannot be said for the team's management. Rumors of a change had circulated for weeks.
When the change was made, it was sudden with minimal preparation for communicating it to Eli or to the team. It was the equivalent of HR doing a termination with no warning and providing the "cold as ice" conversation. You know what I'm talking about — say as little as possible to avoid litigation down the road even though the executive in question has been a loyal and productive individual throughout their tenure.
The sports media world is feasting on this like a Thanksgiving turkey.
A few years ago, Eli's older brother Peyton (arguably one of the greatest quarterbacks to ever play the game) went through a similar scenario. The Indianapolis Colts released him and he went on to win a Super Bowl with the Denver Broncos a couple of years later. A similar fate may await Eli with trade talk looming for his future.
The lesson in all of this?
It's that data doesn't always dictate finite decisions. Intangibles need to be considered. and if you do pull the proverbial trigger, do it with some dignity and respect. Otherwise this talent dilemma may just come back to haunt you, as it will probably come back to haunt the New York Giants.
---
Authors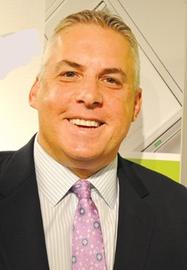 Mark Fogel's background includes almost a decade and a half as CHRO at Leviton Manufacturing, The Marcum Group and The Success Academy charter school network, as well as co-founding Human Capital 3.0, a boutique HR advisory firm. Mark spent his early years at Macy's and Limited Brands where he moved from Operations to his first roles in Talent Management. Mark has been honored by SHRM nationally as their Human Capital Leader of the Year in 2007, and by HR Executive Magazine as an Honor Roll recipient in 2010 and "Best HR Ideas" in 2012. He has also been a recipient of SHRM's Innovation in a Down Economy award in 2009, Adelphi University's Teaching Excellence award in 2013, and named one of Long Island's 50 most influential business leaders by Long Island Business News. His HR teams have garnished numerous national and local awards for HR innovation, wellness, and employee engagement. Mark speaks regularly at national conferences on topics ranging from E/R to Global HR. He is also an Adjunct Professor at Adelphi's Graduate School of Business where he gets to give back to the next generation of industry leaders. Connect with him on email, LinkedIn, or on Twitter
Recruit Smarter
Weekly news and industry insights delivered straight to your inbox.