Dear Good Intentioned Recruiting Software Company,
I saw your software. It looked really interesting. It even looked like it was the ideal product for me. Unfortunately, you do not offer a free trial so I can see it in action. I went to your demo link, but it was a 5-minute youtube video and didn't show me what I wanted to see. I went to your competitors website who did offer a trial. I did not have to give a credit card or anything! Even though it didn't do everything I wanted, it did 90% so I bought it after one day.
When a company, selling a product, does not offer a free trial, it seems….well shady. Internet user Nort, from Australia, said, "I can now understand why there is no Trial Version of the Program. If there were, no one would buy it. I realize that I have wasted my well-earned money on trash, but I was warned never buy without a trial version. I didn't listen, so that's my fault. Never again." This seems to be the sentiment of all those I have asked.
As a reviewer of recruiting tools, I get asked to look at a ton of new products. I sit on demos almost daily. I love new tools but, if I can not try it, I am not writing a review on it.
The point of offering a trial is to gain trust of my friends, the potential buyers and me. It is also the time for me to see how much I need your product. By trying out the product, I have fallen in love with some tools I did not even know I needed. This is a win-win for both of us.
Even if I do not buy the product, I could give you more market share. I will tell people what I liked about the product. You may even get a more diversified customer base.
Before dropping money, whether the amount is $6 or $6,000, I want to test it. "Not having a free trial would be a non-starter", says SaaS Growth Strategies, a consulting firm specializing in customer acquisition.
A number of years ago, Lisa LaMotta of Forbes magazine wrote, "…don't just see free trials as an opportunity to win new customers–see them as a way to improve your product. Even if trial participants don't turn into paying customers, their feedback on your product is more than worth your efforts."
So what kind of trial should you offer? This really depends on the product you are trying to sell. If your product will create greater value you the more you use it, maybe offering a time-limited trial.
Craig Peterson, from Beyond Compare, offers a very generous 30-day full trial. When asked about it he said, "If someone installs two programs to evaluate, and then doesn't have a chance to really try them out until a month later, the one that works is more likely to get the sale.  It also makes it more likely that potential customers will learn the application and start relying on it, so when it does come time to pay they are less likely to throw out that investment and switch to another tool."
The bottom line is, if your product sucks and you do not want people to find out, do not offer a trial. You will not get conversions to paying customers for selling a product that doesn't work. But if you have a great product, do not be afraid so let me see for myself. Just remember, if you have a great product, I will tell my friends about it. If you have a terrible product, and the only way for me to really find out was buy it, I am telling EVERYONE about it…
I cannot wait to try your software,
JC
About the Author: Jackye Clayton is recognized as a people expert who puts the Human in Human Resources. An international trainer, she has travelled worldwide sharing her unique gifts in sourcing, recruiting and coaching. She offers various dynamic presentations on numerous topics related to leadership development, inclusionary culture development, team building and more.Her in-depth experience in working with top Fortune and Inc 500 clients and their employees has allowed her to create customized programs to coach, train and recruit top talent and inspire others to greatness.
Follow Jackye on Twitter @JackyeClayton or connect with her on LinkedIn.
---
---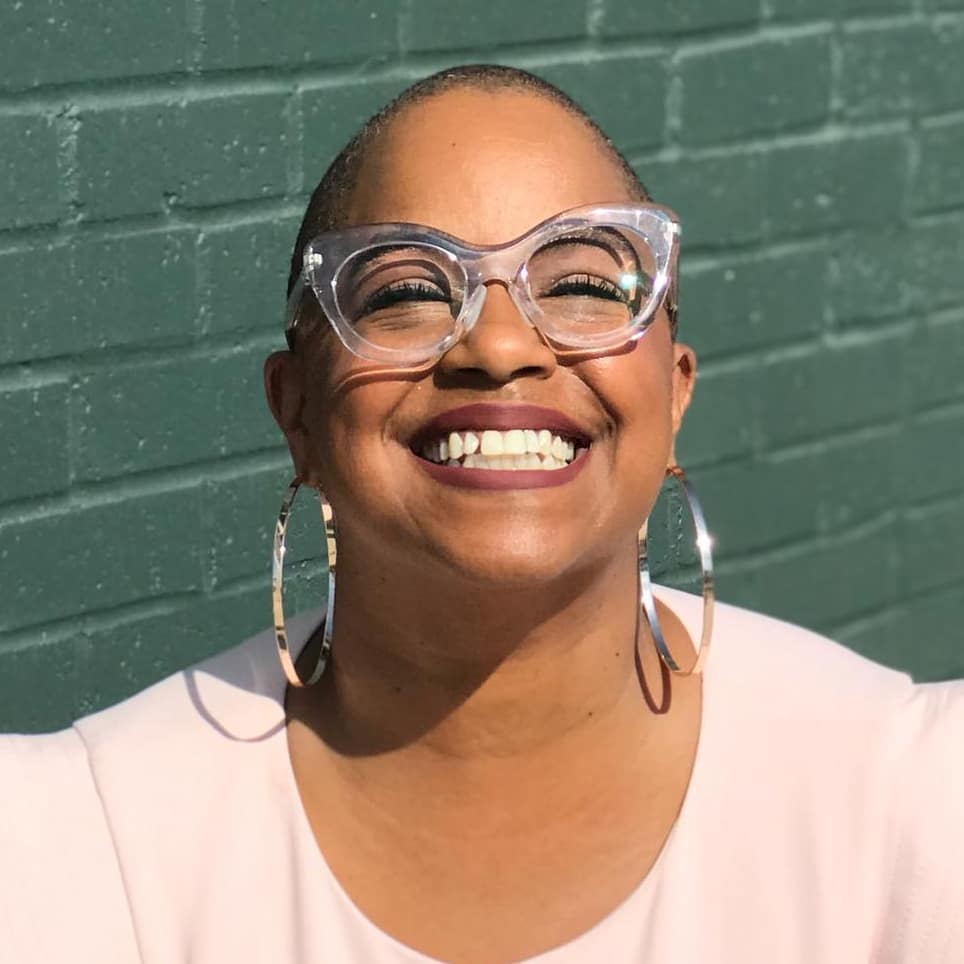 Jackye Clayton, with acclaimed expertise in diversity and inclusion, recruitment technology and a global network of non-profit, human resource and recruiting professionals, Jackye Clayton is a servant leader, uniquely inspirational speaker, and a revered thought leader. Jackye was named one of the 9 Powerful Women in Business You Should Know by SDHR Consulting, one of the 15 Women in HR Tech to Follow in 2019 by VidCruiter, 2019 Top 100 list of Human Resources Influencers by Human Resource Executive Magazine and one of the Top Recruitment Thought Leaders that you must follow in 2019 by interviewMocha Magazine. Currently, Jackye is the Diversity, Equity, and Inclusion Strategist at SeekOut. You can find her on Twitter @jackyeclayton and LinkedIn https://www.linkedin.com/in/jackyeclayton
Recruit Smarter
Weekly news and industry insights delivered straight to your inbox.