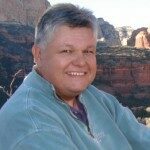 Do you subscribe? You should, we give away really cool things for free: Click to Subscribe
SlideShare as a career resource
I am sure most of you are familiar with SlideShare.  If not, you should be.   According to their website, Slideshare is the best way to share presentations, documents, and professional videos.  They also bill themselves  as the world's largest community for sharing presentations.
What  SlideShare can do for you
SlideShare is a business media site for sharing presentations, documents and pdfs. SlideShare features a vibrant professional community that regularly comments, favorites and downloads content. Content also spreads virally through blogs and social networks such as LinkedIn, Facebook and twitter. Individuals & organizations upload documents to SlideShare to share ideas, connect with others, and generate leads for their businesses. Anyone can view presentations & documents on topics that interest them. The site is growing rapidly with over 25 million monthly visitors.
What you can do with SlideShare
Embed slideshows into your own blog or website.
Share slideshows publicly or privately. There are several ways to share privately.
Synch audio to your slides.
Market your own event on slideshare.
Join groups to connect with SlideShare members who share your interests.
Download the original file
SlideShare is also a great place to keep up with an incredibly wide assortment of presentations and information specifically related to Careers and Recruiting, since they have a category specifically dedicated to the Careers topic.  They feature a number of presentations every day, and many are really good sources of technical and topical information.   Here are some of the topics that I found today:
A pretty random selection, and just a few of the many resources you can find on SlideShare.   I encourage to explore, and if you have never used SlideShare, think how you could use it in your recruiting effiorts.
[slideshare id=380816&doc=quicktour-1209540124077378-8]
---
---
Recruit Smarter
Weekly news and industry insights delivered straight to your inbox.