Yes, both candidates and HR professionals — including talent acquisition specialists — are taking advantage of AI. But both groups have concerns about how the technology works and how it's applied.
According to Greenhouse's AI and DEIB Report, the great majority of those in HR , 80%, have used or are using AI in their hiring. Meanwhile, 48% of candidates use the technology. Going forward, HR professionals say AI will be integral to their future hiring activities and most of them, 62%, say the technology can help them hire the best candidates. Still, they believe there's work to be done in order to ensure AI is used ethically, and half said their companies don't monitor or evaluate the performance of AI.
That may well be why 84% of HR professionals believe there should be more education and training about AI tools in the workplace. Some 62% want to see more laws specifically governing AI to prevent bias in recruiting. Both HR professionals and candidates are equally torn about whether AI will result in more or less bias in hiring.
Room to Grow
Less than a third of candidates, 27%, believe AI leads to more bias in hiring. HR professionals are split on the subject, with around 37% disagreeing that AI will reduce bias. Twenty-eight percent feel the opposite way. Meantime, 33% of HR professionals said AI will help employers reach their DEI goals. Nearly as many, 31%, disagree.
HR professionals also want to see more transparency from both their companies and candidates. More than 38% believe that candidates should disclose their use of AI in the application process. Half of all candidates believe the same thing is true for employers.
While around half of HR respondents believe their company should use AI to screen applications, a notable one-third disagree. In terms of candidates, over 35% do not believe the technology should be used, while another 35% said using AI is fair game since companies already use it to sort through resumes.
Not There Yet
"While AI is a beneficial tool for automating tasks and increasing efficiency, it shouldn't be used in its present form to make human-based decisions like hiring," said Greenhouse Vice President of Product and Design Henry Tsai. "As companies begin using AI, it's critical that they are clear and transparent about how they are using it while being able to monitor and identify applications that could have a biased impact on a hiring decision."
Other points from the survey:
Thirty-one percent candidates worry that a company might reject their application if they ise AI in the hiring process. About two-thirds of HR professionals have or are considering implementing AI screening/plagiarism tools.
Candidates who include generative AI in their job search are using it to write resumes (45%) and cover letters (41%), answer job application questions (36%), help prepare for interviews (38%), help with skills testing (34%) and write and/or help with a job interview assessment (25%).
On the other hand, nearly one-fifth, 18%, of candidates do not believe AI is advanced enough to create quality documents like resumes and cover letters.
Candidates primarily use AI is to save time during the hiring process. Specifically, they aim to save time finding relevant jobs; prepare for interviews, create resumes and other documents; and apply to more jobs.
---
---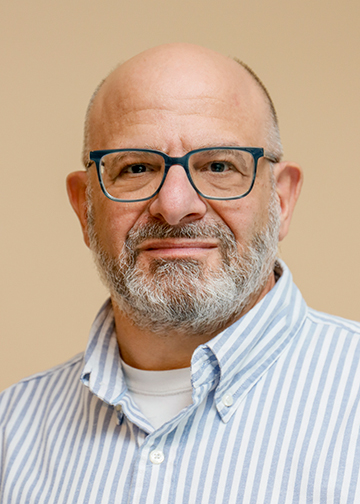 Mark Feffer is executive editor of RecruitingDaily and the HCM Technology Report. He's written for TechTarget, HR Magazine, SHRM, Dice Insights, TLNT.com and TalentCulture, as well as Dow Jones, Bloomberg and Staffing Industry Analysts. He likes schnauzers, sailing and Kentucky-distilled beverages.
---
Recruit Smarter
Weekly news and industry insights delivered straight to your inbox.