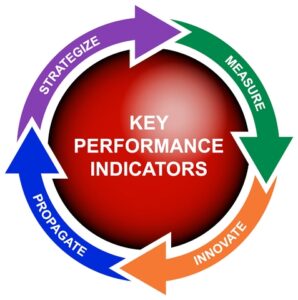 Last week, I mentioned that I've begun work on a new framework for key performance indicators in recruiting and hiring. In many ways, it's the culmination of all of the work I've done in my role here at Brandon Hall Group – and beyond, as I'm drawing on years of experience in operations. The reason being, a framework captures all of the myriad pieces that comprise a mature and effective process and incorporates them into single, holistic model that drives desired outcomes.
I use the word holistic deliberately, as our research shows that high-performance people processes – from talent acquisition to performance management to leadership development and succession planning – are integrated and aligned with strategic business goals. And when framing up talent acquisition processes for maximum impact in Key Performance Indicators (KPIs) such as improved quality of hire and increased new hire retention, a good framework needs to fuse everything together within the context of larger business needs.
A walk in the park, right?
I've been thinking a lot about how sourcing is changing, how candidate assessments are evolving, and the growing importance of onboarding – and how these things are impacting business performance. More specifically, I've been thinking about how these things are affecting measures of success in talent acquisition. In theory, a holistic approach to finding, engaging, and hiring talent requires a holistic measure of overall performance.
In reality, however, our key performance indicators (KPIs) in talent acquisition haven't changed all that much. And that's a problem.
A Need for New KPIs in Talent Acquisition
In The State of Talent Acquisition 2014, I examined the massive disconnect between talent acquisition process and priorities that persists among many organizations today. While hiring better talent continues to be a top priority, few organizations have evolved their hiring process to improve their ability to identify, engage, assess, and onboard top talent. As a result, very few are able to attract high-quality candidates, much less hire them.
There are a number of factors at play here, but I think there's one core problem that affects all of the others: We're still measuring things the way we always have, still using the same formulas to calculate performance, still using old benchmarks to predict future success.
The result is a rampant "good-enough" attitude in some 55% of hiring organizations and a widespread lack of maturity in talent acquisition process. Who needs a formal talent acquisition strategy when your performance metrics are at or slightly above industry average? So what if time to hire is steadily climbing and new hire retention is a little low? There's a talent shortage, and competition for talent is high – right?
I wouldn't be so sure. In fact, I've preached before about the dangers of middle-of-the-road recruiting. And as I dig deeper into research for my forthcoming talent acquisition framework, I see a critical need to overhaul the common KPIs we've relied on to measure talent acquisition performance over the last several decades.
Total Cost of Turnover: A Holistic Measure for Holistic Talent Acquisition
You can keep tracking time to hire, quality of candidate sources, and offers accepted. But if you want to make any meaningful improvements in your ability to hire better talent, you should rethink your performance standards. Take new hire retention as an example:
There are few things as frustrating as losing a new hire. After all the time it took to find, assess, and hire someone, you're back at square one. Except you're not at square one – you're now worse off than when you started. You haven't just spent time hiring someone; you've also invested resources in sourcing, hiring, onboarding, and training someone just for them to walk out the door.
When you think of the full impact of turnover, it becomes a little more difficult to write that off as a "bad hire." And it's this full-picture view of retention – and the total cost of voluntary turnover – that distinguishes high-performance organizations from their less effective peers.
High-performance organizations take the time to calculate exactly how many resources they've lost. With a tangible measure of what each lost new hire costs in lost productivity, lost resources, lost morale, etc. they have a better concept of just how important retention is. More than that, this data serves as a much stronger motivator to determine the causes of voluntary turnover – and take action.
You see where I'm going with this. With bigger-picture measures of talent outcomes, you can quickly see the vast difference between average, reactionary recruitment process and strategic talent acquisition. If that doesn't stir up the pot, I don't know what will!
For further insights on other holistic measures and aligning recruiting process with business goals, stay tuned for my high-performance talent acquisition framework.
See more at Talent Acquisition Today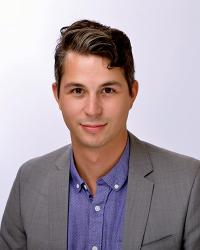 About the Author: As the Talent Acquisition Analyst at Brandon Hall Group, Kyle Lagunas heads up research in key practices in sourcing, assessing, hiring, and onboarding – as well recruitment marketing, candidate experience, and social recruiting.
Through primary research and deep analysis, he keeps today's business leaders in touch with important conversations and emerging trends in the rapidly changing world of talent.
Kyle has spent the last several years offering a fresh take on the role of technology as part of an integrated talent strategy, and focuses on providing actionable insights to keep leading organizations a step ahead.
Previously the HR Analyst at Software Advice, he is regular contributor on SHRM's We Know Next and TLNT, and his work has been featured in Forbes, The New York Times, Business Insider, Information Weekly, and HRO Today.
Follow Kyle on Twitter @KyleLagunas or connect with him on LinkedIn.
---
---
Recruit Smarter
Weekly news and industry insights delivered straight to your inbox.