"If it ain't broke, don't fix it. Isn't that how the adage goes?" Well, how do you like the new LinkedIn interface? It was only a matter of time that LinkedIn was going to get a Microsoft makeover. With the new changes to LiknedIn, In some of our favorite features have been removed, hidden and monetized. LinkedIn's standard response is, "As we roll out our new desktop experience, we are evaluating what features offer the greatest value to our members. This sometimes means removing features that aren't heavily used by most of our members, to invest in others that offer greater value. As part of this, we will be retiring features such as 'how you rank,' 'notes and tags,' and some premium search facets." Nice. Plenty of people have taken to Twitter to express their feelings about the new UI.
why does #linkedin feel it was necessary to redesign their web UI? to be honest it really isn't easier to use. #stepbackwards

— Shawn Farmer (@farmdwg) February 21, 2017
I'm really loving the new update to @LinkedIn. The UI is cleaner, more modern, and super easy to navigate. Well done.

— Brad Gustafson (@Brad_Gustafson) February 21, 2017
@Rkiyer_com @LinkedIn yup,their new UI is very slow and pathetic. They made it look like timeline on fb but spoiled it

— Chiragkapuriya (@Chiragkapuriya) February 11, 2017
What is so ironic is, just like in usual LinkedIn fashion, none of the changes are actually going to fix the common complaints people have with LinkedIn in the first place. You know things like fake accounts, allowing people to see that you have looked at their profile and commercial use limits. Remember LinkedIn events? They fixed it right out of existence.
This is not the first time that LinkedIn has made significant changes. But ads LinkedIn's New Head of Consumer Product, Ryan Roslansky, said, "This is the largest redesign since LinkedIn's inception." The good news is they are listening to concerns and making changes to make the transition smooth. While you are figuring out the new interface, here are the five things that I want to bring to your attention.
1) Back up your Profile, Activities, and Connections
I am a big advocate for consumers protecting their data. To be safe, go right now and back up tour profile. In fact, recommend doing this at least once a quarter. But, especially now that the developers are changing the content elements and profile formatting.
To request a download of your data and activities:
Click the Me icon at the top of your LinkedIn homepage.
Click Privacy & Settings.
On the Account tab under Basics, click Change next to Getting an archive of your data. (You may be prompted to sign in.)
This will take you to the Request your data archive
2) Relationship Status? It's Complicated
Apparently, not enough people were not giving enough love to the "Relationship" feature in LinkedIn. You will not be able to use it moving forward, but you can download  You have until March 13th to get that information. You can do it by following the steps detailed above. Sales Navigator or Recruiter Lite products that allow you to transfer and view your existing notes and tags.
4) Advanced Search? Can't Find it.
You are going to have to play with the new LinkedIn search to try to find anything. It may seem odd, but before you start searching, you have to know more about what you are looking for than you may have before because what you cannot find is:
Years of Experience
Groups
Function
Seniority Level
Interested In
Company Size
When Joined
Of course, again,  if you want to buy either LinkedIn Recruiter or Sales Navigator you can use them.
5) Tagged Out. No More Filtering and Tagging Connections
If you are using the new LinkedIn Desktop, you have already noticed that the mini CRM we were enjoying, that allowed for filtering and tagging connections with keywords is gone. Try to search for people on the Connections page.
Enter the person's name or keyword in the search bar at the top of your LinkedIn homepage.
Hit Enter or click the Search
Click the People tab on the top of the search results page.
Use the filters on the right rail of the page to narrow the search results.
I think whether or not you like the new interface depends on what you use LinkedIn for. Regardless of what you think about the new UI today, soon it will be the new normal.
---
---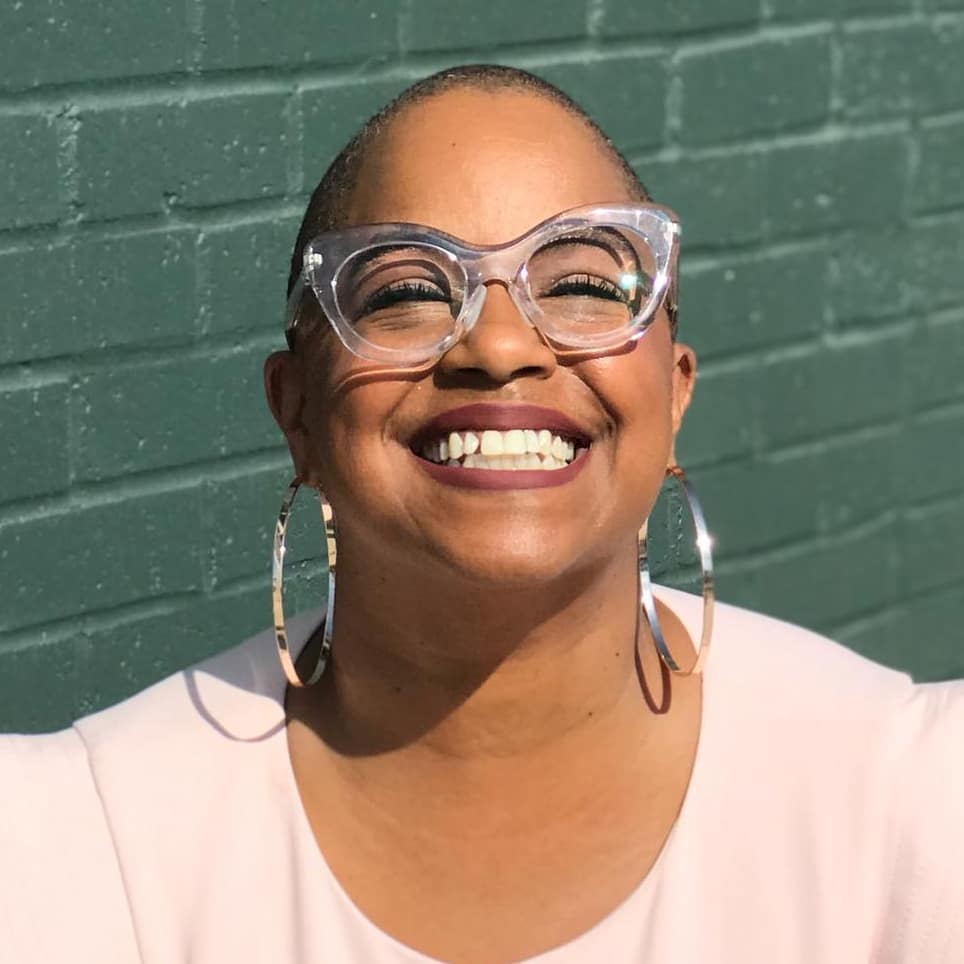 Jackye Clayton, with acclaimed expertise in diversity and inclusion, recruitment technology and a global network of non-profit, human resource and recruiting professionals, Jackye Clayton is a servant leader, uniquely inspirational speaker, and a revered thought leader. Jackye was named one of the 9 Powerful Women in Business You Should Know by SDHR Consulting, one of the 15 Women in HR Tech to Follow in 2019 by VidCruiter, 2019 Top 100 list of Human Resources Influencers by Human Resource Executive Magazine and one of the Top Recruitment Thought Leaders that you must follow in 2019 by interviewMocha Magazine. Currently, Jackye is the Diversity, Equity, and Inclusion Strategist at SeekOut. You can find her on Twitter @jackyeclayton and LinkedIn https://www.linkedin.com/in/jackyeclayton
Recruit Smarter
Weekly news and industry insights delivered straight to your inbox.