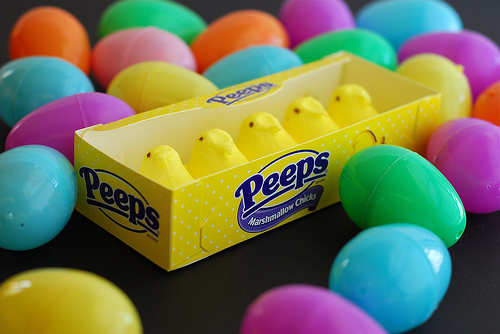 "Can one desire too much of a good thing?"
Miguel de Cervantes Saavedra
Everyone get their fill of Peeps this weekend? Talk about running the risk of consuming too much of a good thing. If only quality candidates were as easy to come by as a peep. I think most recruiters would agree that you can never have too many good candidates.
The real question becomes what is a 'good' candidate? How many recruiters out there utilize a candidate assessment rating system?
– Candidate Status (working, unemployed, recent grad)
– Flexibility in Search Parameters
– Overall Responsiveness
– Openness to Relocation
– Education/Experience
– Exclusivity in Recruiter Relationship
This is a small sample of questions that you need to ask yourself in regards to the individuals you are working with. If you were to rate these questions on a 1-10 scale it should give you an idea of just how much time you should put into working this individual. 50+ based on these questions alone should be getting you closer to having that 'good' candidate.
The key is to always make wise use of your time day in and day out to build a successful desk. A simple assessment tool like this can help you in making those decisions.
As always recruiters be sure to keep up with all the latest staffing/recruiting industry news in our Around the Industry section and stay an expert.
Have a great week everyone!
[Image Source: Flickr]
---
---
Recruit Smarter
Weekly news and industry insights delivered straight to your inbox.