Mobilegeddon, the change of 2015. Changes planned for April 21 are going to have a significant impact on many recruitment firms. 
Corporate recruiters aren't agreeing to a universal flat fee or proposing all contractors be made permanent employees, instead it is something called mobilegeddon!
Mobilegeddon
Mobilegeddon is a Google Search Algorithm change that is predicted to have a dramatic impact on the visibility of websites from mobile devices. Sites that will be affected by this Google change are those that aren't currently responsive / optimized for mobile.
So whilst websites will remain visible on desktops, those that Google doesn't deem to be mobile friendly will be harder to find for mobile users. Five years ago this change wouldn't have been significant, but in 2015 mobile users now make up a significant proportion of web traffic, even reported to have surpassed desktop by some sources.
I'm predicting the recruitment sector will be hit particularly hard by this change because the standard of agency websites is generally poor (my experience / opinion).
If you wish to know if your website is responsive, search for your site from Google on your mobile, it will say Mobile-friendly if it is. Also if you find yourself having to pinch the screen to read the text on your site, it is a good sign that it isn't responsive.
Don't Panic
The good news is that having regularly reviewed the website analytics of our clients, only around 30-40% of website traffic comes from Google or Bing, or maybe even Yahoo. The rest comes from job boards, paid marketing and social media (providing you have a good social strategy in place). In addition the upcoming Google changes will probably take some time to come into full effect. These points aside if your website isn't responsive now would definitely be a good time to look at changing it!
Great Recruitment Websites
If you are considering a new website for your agency, don't fall into the trap of creating a site that will appear dated almost as soon as it is launched. Websites are now central to your brand's marketing strategy and need to be built to allow your business to successfully leverage a wide range of tools.
For the last few weeks I've been looking both nationally and internationally for great (not just good) agency websites. The reality is that this has been surprisingly challenging, every time I think I've found one there are always a few things that are missing. Therefore here is our guide on what should be included on a great recruitment website (in order of priority):
Responsive / Mobile Optimised – Hopefully by now you get the importance of this point
Easily Searchable Jobs – After all this is why most users are visiting your site
A Clear Content Strategy – This is what makes your agency unique and should be aligned with your overall Digital Marketing Strategy
Regularly Updated Content – Website SEO is positively influenced by regular content updates, blogs give sites 434% more indexed pages and 97% more indexed links
Well Written Meta Tags & Page Titles – SEO basics that are often missed or not written specifically for the recruitment sector
Site Analytics – These are the background of all online marketing. Is your page registered with Google Analytics? Do you know how to access the data? Do you know what this data means? Are you tracking conversion rates?
User Experience – Candidates know they are in demand and therefore are unlikely to fill in four pages of forms to apply. Integrated social media apply buttons are a great solution, but also ensure the website is easily navigable.
Content Management System – A good CMS makes all the difference, allowing non-technical users to quickly upload blogs or make content changes.
Visible Contact Details – Avoid sending users to a contact page, make these details obvious, ideally with hyperlinks for mobile users
Social Integration – Your website should encourage users to engage with your brand and to visit from your social pages. Are users given reasons to join your social communities and are they actively encouraged to do so? Are your blogs RSS compatible?
Credible Recommendations – Show clients and candidates that others trust your brand
Bespoke Imagery – Obvious stock photography is rubbish! Spend a bit of cash on your own images or high quality stock.
Jobs Optimised For Sharing – If a user is on one of your jobs, can they quickly and easily share it on Twitter of Facebook? Do your jobs share to Facebook with images?
AdWords Integration – Is your site setup to re-target previous website visitors? In general only 10% of websiteusers convert, are you marketing your jobs to the other 90%? Watch out for a blog on how to do this over the next few weeks
Video – Video is quickly gaining momentum as one of the key online mediums. Most websites can host video, but ensure you first have a video marketing strategy?
Landing Pages – Modern recruitment websites need to have marketing functionality in-built. Landing pages are a crucial part of this process.
Content Marketing – Having valuable content available to attract visitors and capture their details helps to make business development and candidate acquisition easier
Database Integration – Applications should be loaded directly to the recruitment database and consultants should be able to post jobs to the website and third party job boards from one place.
Recruitment Website Examples
Here is a list of good recruitment websites that was put together in 2013 by EchoGravity, for me most of these sites fall short in key areas. Instead we would love to receive your submissions for a new list, the first one I'll include is Spencer Ogden, a medium sized energy recruiter from the UK.
?
Concluding Thoughts
As an industry we appear to be coming around to the idea that a recruitment agency's website should be at the centre of all marketing activities. Once a good website is in place it allows agencies to use social and digital marketing to build a strong online brand identity.
From experience I would suggest a good website should start at $10k and could go through to $30k+, depending on the required features and size of your organisation. A large chunk of this expenditure should be committed to early stage analysis and planning to ensure the site fits with your previously decided Digital Marketing Strategy.
About The Author
Chris has worked in the recruitment industry for eight years, where he has been fortunate enough to spend considerable time getting to know the inner workings of three different recruitment sectors in both New Zealand and the United States.
Now running Prominence Chris and the team consult with recruitment agencies and employers on strategies that produce better access to talent. Services include social recruitment training, recruitment agency marketing, employment branding and job marketing conceptualisation and design.
Chris is an active speaker and has successfully delivered lecture and seminar based content across all areas of social recruitment. Chris also volunteers as a speaker at tertiary education facilities to provide real world advice to students and career counsellors on how best to utilise social media for job search purposes.
Chris can be found on Twitter @findsouth or as the main writer on the Prominence Blog
---
---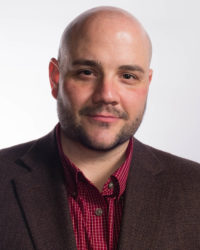 Ryan Leary helps create the processes, ideas and innovation that drives RecruitingDaily. He's our in-house expert for anything related to sourcing, tools or technology. A lead generation and brand buzz building machine, he has built superior funnel systems for some of the industries top HR Tech and Recruitment brands. He is a veteran to the online community and a partner here at RecruitingDaily.
Recruit Smarter
Weekly news and industry insights delivered straight to your inbox.