We talk a lot about "big data" a lot in recruiting, but while we know it's a big deal, most of us aren't really sure how to make the most of it in our talent acquisition processes and programs.  The problem is that recruiting practitioners rarely find themselves in this field because of their outstanding mathematical and analytic abilities – most of us fall squarely on the right side of the lateralization of brain functioning. We're people people, after all – and prefer, on the whole, infographics and imagery to spreadsheets and statistics.
That's part of the intrinsic power of Mode, a new web based app that creates stunning visualizations designed to provide a clearer picture (literally and figuratively) of your data while providing meaningful, actionable insights even for recruiters and staffing professionals mystified by most math.
In other words, it actually makes numbers start to look sexy, something few tools on the market do as effectively as Mode, despite their claims of drag-and-drop dashboards and automated analytics.
Last month, Mode opened for public beta, and I had the chance to take the product for a test drive.  In the intervening weeks, they've continued to roll out new functionalities and features, including new chart formatting options and the inclusion of public datasets covering everything from the start-up scene to UFOs and everything in between.  Of course, the tool works with any structured or unstructured data inputted by the user, and also looks at connected data sets from different sources and systems, amalgamating these statistics into a single, simple solution.
Here's an example of how Mode handled the public dataset that shows how venture capitalists invest:
In this example, each of the circles represents a different cluster of VC related investments, such as VC-backed firms focusing on design-related plays (23), for example, or even analytics (23), and how those investments are connected between various funds and institutional investors.
Of course, you can create custom visualizations and interpret any data set from a number of different queries to help transform that visual into a real story backed by real numbers.  For example, if we looked at that same data set – in this case, indexed from Crunchbase – to pose the question of whether or not these investments are impacted by age, the same data returns a completely different visualization altogether (and a completely different story begins to emerge):
The Future of Big Data, Served Ala Mode
What really excites me – and points to the possibility that Mode represents the first platform to really bring the "future" into business today is that it can link to data from any source or stream, including dynamic data such as social profiles or ATS pipeline reporting, capturing these constantly evolving inputs and data points.  For example, if you collected your investment data about certain stocks from a tool like Bloomberg, Mode will create a clean, clear visualization of that data, but it will also constantly refresh its representation in real time, changing along with the markets.
Of course, the obvious question in the back of my mind as I explored mode is its application to recruitment, but that should be obvious to anyone who gets the fact that meaningful metrics and actionable analytics matter to talent acquisition.  For example, if you were tracking the number of applicants to each of your open positions by their current job title, all you'd have to do is upload any public .csv file or a database like Oracle or .SQL Server, and get a real time breakdown of this data that's constantly updated, reflecting an up-to-the-minute look at your talent planning and pipeline.
Mode, a San Francisco based startup just launched in October 2013, has secured $2.6 million in VC investment and continues to refine its product offering, features and functionalities at an impressive clip, meaning that while it's already a required recruiting tool which can be utilized by any sized employer or agency, it's only going to get better.
According to the company, their product enables "better data analysis through sharing and collaboration," and accomplishes that lofty goal as much as any other player in the analytics market.  The future of big data is Mode, and the future is only getting started; while the public beta test continues, the product hasn't been officially launched, but if you'd like to learn more and get a sneak peek, drop a line to [email protected] or click here.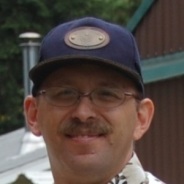 About the Author: Dean Da Costa is a highly experienced and decorated recruiter, sourcer and manager with deep skills and experience in HR, project management, training & process improvement.
Dean is best known for his work in the highly specialized secured clearance and mobile arenas, where he has been a top performing recruiter and sourcer.  Dean's keen insight and creation of innovative tools and processes for enhancing and changing staffing has established Dean as one of the top authorities in sourcing and recruiting.
Connect with Dean at LinkedIn or follow @DeanDaCosta on Twitter.
---
---
Dean Da Costa is a highly experienced and decorated staffing professional, recruiter, sourcer and manager, who also boasts outstanding experience and skills in Human Resources, Project Management, Training, and Process Improvement. He is best known for his work in the highly difficult security and mobile arena's, and the gold star winning numbers he produced. His keen insight and creation of ground breaking tools and processes, to enhance and change staffing as we know it, have proven he is a true "Staffing Thought Leader". Despite all this he remains first and foremost one of the top sourcers, staffing managers and full cycle recruiters in the industry and a true "Search Authority"
Recruit Smarter
Weekly news and industry insights delivered straight to your inbox.