In the pre-Covid-19 era, the beginning of every year was marked by prediction pieces. Industry insiders and experts would offer their two cents on the trends they expected to take hold in the coming months and what that meant for practitioners.
But two years into this global health crisis, it feels unwise to try and predict anything that solid data can't back. Instead, I'd like to propose a slightly different approach to recruiting for 2022, examining the lessons learned in 2021 to inform and understand our current landscape and how that might change in the near term. 
Recruiting Lessons Learned in 2021
There's no denying the Great Resignation prompted the biggest learnings for employers in 2021, and I suspect that if we went back to last January, there were rumblings though few predictions that could have prepared us for the size and scope of this labor movement.
To start, the Great Resignation taught us that candidates have power. Sure, the market will fluctuate periodically, but what 2021 showed us was that the power candidates wield will last for some time. It is their power that propels businesses forward.
Without candidates, we are unable to scale our efforts, tackle new initiatives or boost revenue. We've already seen the immediate effects of this paradigm shift as organizations have started to offer higher compensation and better benefits as a way to attract candidates.
Research from Gartner has shown that year-to-date salary increases in the U.S. have been more than 4 percent compared with a norm of 2 percent. 
Given how quickly that happened, candidates remain in a power position, which means talent acquisition teams need a first-mover advantage. We saw that play out again and again in 2021. The faster a company can get to a candidate, move them through the hiring process and make an attractive offer, the sooner they seal the deal.
As a result, companies started to eschew credentials like college degrees or minimum years of experience. Even formal resumes have become less important as recruiters rely on AI to identify factors that improve candidate conversation rates, such as remote vs. on-site, salary requirements, educational benefits and so on.
At the same time, recruiters saw firsthand how these technologies help streamline what Gartner refers to as "repeatable managerial tasks," noting that up to 65 percent of this work has the potential to be automated by 2025 in favor of creating space to build more human relationships. 
What Happens Now
If 2021 taught us that candidates have the power, TA and recruiting needs a first-mover advantage and technology drives outcomes, what can we expect to see in 2022? For the time being, it's likely to be more of the same, but as Josh Bersin cautions, "Everything is about to change."
One of the reasons he believes this is because of the innovation we see emerging from two years of living and working through the pandemic, saying, "We are about to witness the unleashing of the most incredible technology I've ever seen.
Not only do we have AI under the covers of every HR too, but Talent Intelligence systems are also getting incredibly good at matching, predicting and selecting people." 
Bersin's point is well taken, as we see the rise of the metaverse unfold before our eyes. For many, their first introduction to the metaverse was Facebook's announcement that it had changed its name.
However, there is way more to the metaverse than Mark Zuckerberg, and CNBC writes that companies including Hyundai and Samsung are already using virtual worlds to recruit, offering candidates immersive experiences from that first point of contact through to meeting coworkers during the onboarding process. 
Echoing Bersin's sentiment, with AI and machine learning already baked into TA, we will only see the technologies improve in the months and years to come. The metaverse offers a preview of the next logical step for forward-thinking companies eager to retain that first-mover advantage discussed earlier.
At the same time, this also supports insight PandoLogic had last year about where the candidate experience is headed. 
Listening to what candidates have to say about the job search, we found a massive conversation taking place. That conversation is full of actionable insights that can help HR technology companies improve their solutions and help employers improve their processes.
Going back to the point about power, we know candidates have it and we know that the competitive job market we see will continue. Running parallel to that are our own motivations to hire first and hire the best, using intelligent technologies to work smarter, not harder.
Barring anything unforeseen (which, to be fair, is likely in today's world), the situation we're in will continue to evolve in 2022, allowing employers the opportunity to reimagine recruiting in this universe and others. 
---
Authors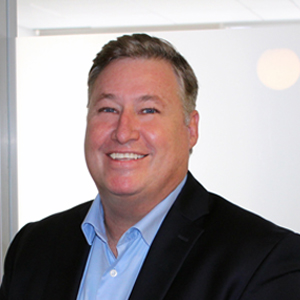 Terry Baker is President and CEO of PandoLogic, bringing more than 20 years of experience managing high growth companies to his role. His career in online recruitment and online media has included helping companies reach critical mass and global coverage through business development, direct sales and channel development, M&A, marketing, and product management. Before joining PandoLogic, he was the founder and CEO of Amped Market Place Inc., a strategic partner to online media companies that provides services to amplify traffic, audience, and revenue. Earlier in his career, he held executive leadership roles at Adicio Inc., Advanced Recruiting Technology Inc. and Hire.com. Baker is a founding member of the Board of Directors of the HR-XML International Consortium (now known as HR Open Standards) and was instrumental in its global expansion. A frequent speaker in the U.S. and internationally, he has presented at conferences hosted by NAA, OnRec, Editor & Publisher, Folio, ICMA and IAEWS. Baker holds an MBA in Marketing and a B.S. in Information Systems from San Diego State University.
Recruit Smarter
Weekly news and industry insights delivered straight to your inbox.