This post was originally posted on BooleanStrings.com 
If you have hit the new Commercial Use Limit on Search on LinkedIn, your search results screen will look like this – the first few results are shown and the rest are blurred:
LinkedIn limit blur:
Amazingly, the "commercial" search limit affects even the search for your first level connections!
(If you have a basic or a job seeker account and are doing lots of searching, but don't see the limit, it may be that your account has not been "upgraded" yet. In this case you won't see the full profiles for the 3rd level connections either.)
Here's how to un-blur the hidden profiles – and see this instead (!):
Step-By-Step Instructions for the Un – Blurring Tool
View the HTML source code for the search results page and save it in a text file.
In the saved file, replace-all this text: "isBlurred":true, for nothing (i.e. remove all occurrences of the text).
Save the file on your HD with an HTML extension (for example, name it results.html).
That's it; just view the file.
How To Remove The Blur On Restricted LinkedIn Searches
[youtube url="https://www.youtube.com/watch?v=RFP1hCgNSoo&feature=youtu.be" width="500″ height="300″]
Irina Shamaeva is a recognized leader in Sourcing, Social Recruiting, and Internet Research.
She is Partner and Chief Sourcer at Brain Gain Recruiting, an executive search firm with the focus on placing software development and management consulting candidates nationwide.
In addition to sourcing for her agency, Irina takes on Sourcing /Name Generation/Internet Research projects across numerous industries and geographies – which she loves doing!
---
---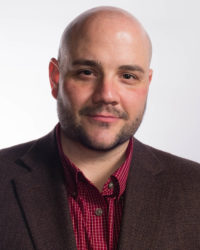 Ryan Leary helps create the processes, ideas and innovation that drives RecruitingDaily. He's our in-house expert for anything related to sourcing, tools or technology. A lead generation and brand buzz building machine, he has built superior funnel systems for some of the industries top HR Tech and Recruitment brands. He is a veteran to the online community and a partner here at RecruitingDaily.
Recruit Smarter
Weekly news and industry insights delivered straight to your inbox.