Job ads can sometimes be a little confusing or oddly-worded.
To test out this theory, we removed geographic filters and did a search for sales jobs on various sites. The first one we got back read:
"Automotive Accounting Office."
So far so good.
Then:
"If you are looking for a rewarding position and are work schedule reliable and can work independently as well as with team members then do not pass up this…"
What is "work schedule reliable?" It likely means some degree of flexibility to the job, sure, but does it mean you can essentially not come? "Do not pass up this" is maybe an unconventional way of communicating, too.
Now consider this:
"Medical Marijuana Dispensaries Credit Card Processing Sales."
OK, sounds decent.
"$100,000-$150,000 per year."
Wow, very nice.
And:
"Average sales agents earn $100,000+ annually. We pay an average of $1100 per deal and the average agent closes 2-3 deals per week, earning average weekly…"
Just wow on every front, right? Wordy and lots of math necessary. You almost could never believe this job would get you to $100,000 a year and the first thing you might want to do is run screaming from it, no?
The thing is: we've all seen these ads. In moments of desperation, we've potentially even applied to these ads. (One of our people at RD went day-drinking years ago in Minneapolis and applied to 250 "easy apply" ads in 1 hour. It wasn't a good day.) 
It is worth remembering that, even on the best jobs, a poorly written job description will reduce the number of qualified applicants that apply for your job posting.  Job descriptions fitting this bill aren't hard to find. Like:
"Business Development and IT Staffing – Work From Home."
Nice deal, right?
"Must have existing relationship's with executive level contacts for immediate leverage."
You better have those existing relationships or don't come in here … oh sorry, relationship's.
The Surprising Thing is That It's Not Necessarily Surprising
We've had research for years that job role and definition are often unclear within companies, which can lead to rushed (or rehashed) job descriptions and ads that don't attract the best candidates possible.
This can seem like a basic topic, but it's not. Effective job ads lead to effective hiring, and effective hiring leads to stronger corporate culture — which leads to a healthier bottom line. None of that is necessarily rocket science, but it is backed up by research around the idea of "total motivation," or what factors drive employee productivity the most. (Hint: effective role design is about 2x more important than compensation.)
OK, now let's say this: what if you could join a webinar, during work, where people snarkily took down job postings (fun) while also telling you how to make them better (productive)? Wouldn't that be cool?
This job ad is not bad at all… In fact it's pretty genius.

That Webinar That Your Mom Won't Let You Watch
On September 12, RecruitingDaily will be hosting just such a webinar on epic job description fails seen on Indeed and other sites — and how to maximize your recruitment efforts on this most important platform. The webinar will be hosted by Ryan Leary, William Tincup, and Jackye Clayton, all of RD. We'll be discussing:
How to maximize Indeed job ads

How to know when you're doing a less-than-stellar job

Assessing your employer brand

Are you actually

alienating

the people you want, and

attracting

the ones you don't?

How do you manage out this ecosystem?
It'll be funny and informative, and we'd love to have you! 
You can sign up here for the webinar AND to receive a $50 sponsored ad credit courtesy of indeed!
Editor's Note: This post was sponsored by Indeed, and RecruitingDaily received compensation for publishing this post. Now that we've got that disclaimer out of the way, we'd like to reiterate that tomorrow's webinar is going to be awesome (and worth your time). If you're posting job ads, writing job ads, or simply want a comical yet informative break in your day this is one hour you definitely can't afford to miss.
---
Authors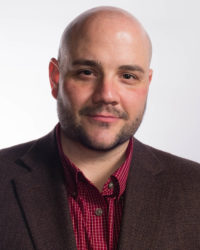 Ryan Leary helps create the processes, ideas and innovation that drives RecruitingDaily. He's our in-house expert for anything related to sourcing, tools or technology. A lead generation and brand buzz building machine, he has built superior funnel systems for some of the industries top HR Tech and Recruitment brands. He is a veteran to the online community and a partner here at RecruitingDaily.
Recruit Smarter
Weekly news and industry insights delivered straight to your inbox.