Scraping data is a massive time suck. Plotting that data to make any sort of sense of it is an astronomical time suck. As a recruiter this is the area that we often spend significant time wishing had chosen a different career. It's a necessary evil to be successful, but as we all know this task can be a royal PITA.
The Tools I Use To Scrape Data
There are many tools that I use to scrape and organize my data, however the two that I want to share today have made my job easier and more enjoyable. As stand alone tools these are great, but the true power of Import.io and Plot.ly together can really show some cost effective value.
Import.io
Import.io is an easy to use, lightweight app that allows you to scrape data from any website into a sortable,
searchable database. It's a tool that allows you to simply copy the URL in the Import.io browser, search and scrape away. You can export the scrapped data into an excel sheet and make your magic happen.
Extracting data from a website is not a new thing, so what makes this tool worth evaluating? I love their plethora of features, most notably the extractors, crawlers and the ability to combine multiple data sources into one cohesive data set.
Here's my take:
[youtube url="https://www.youtube.com/watch?v=6rJhDucUBjI&feature=youtu.be" width="500″ height="300″]
Plot.ly
Plot.ly is data and visualization tool that allows you to combine ht power of graphing, analytics and stats from your
data sets to use for collaboration and decision making. The tool itself has a scientific background focused on data analysis and visualization.
There are many use cases on Plot.ly that you can Google but check this scenario out for how you might use Import.io and Plot.ly together in recruitment.
How does Plot.ly work?
[youtube url="https://www.youtube.com/watch?v=2mh8FLlhbjw" width="500″ height="300″]
The Import.io and Plot.ly Recruitment Scheme
The case study we found on this is pretty deep and requires a full read. You can see the full case study on Import.io's blog but here's the cliff notes. It's a great read and certainly one that we'll be looking at to share more with you all on.
The questions asked / covered in the case study are:
Ever wondered which city has the most arts jobs? Or recruitment openings? Will your career be better off in NYC or SF? Turns out you can answer these and many more questions by doing some simple data analysis. Using three awesome free tools (import.io, MonkeyLearn and Plot.ly) we can obtain, categorize and visualize all the data we need in just 10 minutes!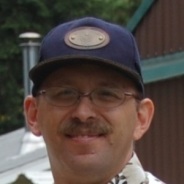 About the Author: Dean Da Costa is a highly experienced and decorated recruiter, sourcer and manager with deep skills and experience in HR, project management, training & process improvement.
Dean is best known for his work in the highly specialized secured clearance and mobile arenas, where he has been a top performing recruiter and sourcer.  Dean's keen insight and creation of innovative tools and processes for enhancing and changing staffing has established Dean as one of the top authorities in sourcing and recruiting.
Connect with Dean at LinkedIn or follow @DeanDaCosta on Twitter
---
---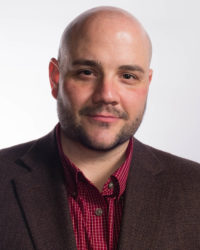 Ryan Leary helps create the processes, ideas and innovation that drives RecruitingDaily. He's our in-house expert for anything related to sourcing, tools or technology. A lead generation and brand buzz building machine, he has built superior funnel systems for some of the industries top HR Tech and Recruitment brands. He is a veteran to the online community and a partner here at RecruitingDaily.
Recruit Smarter
Weekly news and industry insights delivered straight to your inbox.