Great marketing and branding can be the ultimate recruiting tool. Face it, before applying for your job opening, candidates are Googling you. What are they looking for in their search? Anything they can find that will give them knowledge of the inner workings of your company. It can be someone's family YouTube video of the last company picnic, a Glassdoor review stating that your CEO is an idiot, or it could be a beautiful well thought out career and company page. What they find is really dependent on what is out there. Why though, is the burden of how cool the company looks like on the Internet so often left up to the recruiters? Isn't that the function of the Marketing Department?
At one time, marketing and recruiting were not mentioned in the same sentence but today, without proper marketing, you are missing out on top talent. No one wants to work at or for a company with a crappy website.
What drives me crazy is that with all of the new branding methods and data information out there, recruiters are not recruiting! I stick by the mantra, do what you are good at and outsource the rest.I mean really, sure I CAN do it but, "not my circus, not my monkeys!" For the love of all things bright and beautiful, stop trying to make recruiters thought leaders, social media gurus, data managers, reporting analysts and marketing experts.

For marketing to be a successful recruiting tool, there has to be synchronization between Human Resources and Marketing. Yes, Recruiters understand the pulse of what the online perception is of their company as well as what competitors are doing to attract talent. Recruiters also are online (or at least should be) looking at LinkedIn, Twitter, etc. for find candidates. That is part of their expertise. What that does not mean, however, is that recruiters have the time or resources to build out a full social media recruiting campaign.
The Chief Marketing Officer Council along with the Executive Networks Inc. came out with a study entitled "Making the Workplace a Brand-Defining Space." The study took a stab at answering how marketing and HR leaders can engage employees in a way that will help, "better radiate and reinforce a company's brand values, ethics, commitments, and qualities." The survey asked Executives from organizations such as Comcast, Deloitte, Whole Foods Market, British American Tobacco, Mitel, CA Technologies, Opus Bank, WageWorks and The Walt Disney Company participated. Even though the majority of companies thought that a good company brand is essential to gaining new talent, less than 65% actually felt that their branding encompassed "a formal brand platform that defines shared values, ethics and collective buy-in to a singular value proposition."
Gone are the days when the marketing department can create marketing campaigns in a vacuum. If the image you portray on the outside does not match what is going on the inside, employees will call you on it. Publically. Not to mention bitter ex-employees.
Branding should also engage existing employees causing them to share why they love the company they work for and want others to have the remarkable experience they are having from 9 – 5 each day. In a survey sponsored by CultureSphere, the main advantages for crowdsourcing employee or partner-contributed social media content for internal or external conversation include:
Turning employees into active advocates and brand champions (50 percent)
Reinforcing brand authenticity and corporate credibility (41 percent)
Unifying, engaging and activating the organization (40 percent)
Gaining visibility and recognition for employee effort (30 percent)
Humanizing the organization to customers, partners and the world (28 percent)
"According to insights aggregated by UNC's Kenan-Flagler Business School and the Young Entrepreneur's Council, one in three Millennials prioritize social media freedom, device flexibility, and work mobility over salary in accepting a job offer. It's research notes that "Millennials can be a social media megaphone for your company…friends of fans represent a set of consumers 34 times larger than fans themselves."
Let recruiters 
recruit. Don't have a marketing team that can handle making a good career page and social media campaign?  Let a recruiter find one for you.
About the Author: Jackye Clayton is recognized as a people expert who puts the Human in Human Resources. An international trainer, she has traveled worldwide sharing her unique gifts in sourcing, recruiting and coaching. She offers various dynamic presentations on numerous topics related to leadership development, inclusionary culture development, team building and more.Her in-depth experience in working with top Fortune and Inc 500 clients and their employees has allowed her to create customized programs to coach, train and recruit top talent and inspire others to greatness. Follow Jackye on Twitter @JackyeClayton or connect with her on LinkedIn.
---
---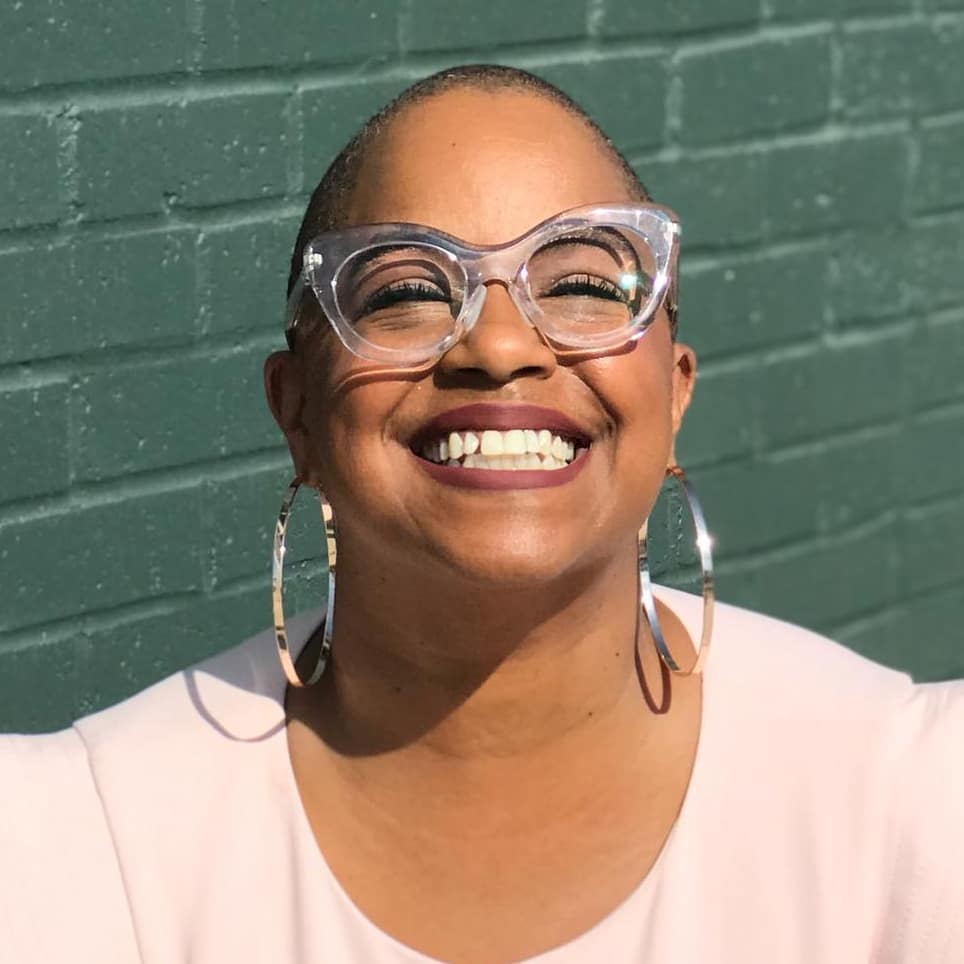 Jackye Clayton, with acclaimed expertise in diversity and inclusion, recruitment technology and a global network of non-profit, human resource and recruiting professionals, Jackye Clayton is a servant leader, uniquely inspirational speaker, and a revered thought leader. Jackye was named one of the 9 Powerful Women in Business You Should Know by SDHR Consulting, one of the 15 Women in HR Tech to Follow in 2019 by VidCruiter, 2019 Top 100 list of Human Resources Influencers by Human Resource Executive Magazine and one of the Top Recruitment Thought Leaders that you must follow in 2019 by interviewMocha Magazine. Currently, Jackye is the Diversity, Equity, and Inclusion Strategist at SeekOut. You can find her on Twitter @jackyeclayton and LinkedIn https://www.linkedin.com/in/jackyeclayton
Recruit Smarter
Weekly news and industry insights delivered straight to your inbox.