Recruiting Tools that help to automate my day are like gummy bears on my ice cream. (yep I went there). If your day is anything like mine (and I am assuming that it is), then it's important for you to have your daily tasks prioritized. For some of these tasks you may even benefit from automating them, of course if the task is repeatable and requires little oversight.
Enter IFTTT (pronounced like Gift but without the G)
IFTTT is web based productivity tool that allows you to create powerful connections between tasks and services based on the simple premise: If This (happens) then (do) That.
What makes this such a powerful tool?
There are literally thousands of recipes or pre-made scripts to choose from without having to put an ounce of thought into your connection. You can see from the short overview I've recorded below that this is simple to use and require little to no effort to get started.
Caution: It can become addicting as you browse through the recipes.
Watch the entire setup process below (it's only 2 minutes) as I set up a new account and create a trigger. I've also included 8 of my favorite IFTTT recipes below for use in recruitment.
[youtube url="https://www.youtube.com/watch?v=RG9IgMVlZ5k&list=UUaNLmHp2EjpxJ22sHFLMGTg" width="450″ height="253″]
Keep track of LinkedIn connections new positions
How many LinkedIn leads are you following that you may like to reach out to for a future opening? Use this connection to get updated on why they have changed job titles, stopped working at their current employer or started a new position. Trigger these changes to your Google Docs sheet.
If a new job is added by a company I follow, then send me an email
Tracking your competitors? Maybe you are even keeping your eyes out for a new job? Use this connection to get real time job alerts from your targets.
Share updates with new connections on LinkedIn
Use this connection to give new connections a call to action. Maybe you'd like to grab lunch, share a job or schedule a call….
LinkedIn Leads List
How much time have you wasted exporting and importing your leads? Use the google spreadsheet created from this recipe and just import your leads to your CRM or database.
New Twitter Follower gets LinkedIn Invite
Connect your contacts across your networks. Make sure your twitter followers get access to your LinkedIn profile. LinkedIn is powerful and you get more contact data as well. Cross pollinate your network and build a great contact list.
Track Career Changes of My LinkedIn Contacts
Automatically export from LinkedIn and import to your Good Docs an active list of connections that are changing careers, updating their profile or making edits to their individual jobs.  This is a great connection to make.
Twitter Lead Alert
Do you track potential candidates on Twitter? If you are a Twitter bee stalking peoples conversations than this is a great connection for you to make. Track conversations based on topic and hashtags. Get the lead and conversation sent you. They do not have to be a current follower.
Automated Sales Lead List
If you receive an email from a potential candidate, add the date, email address, subject and body to a new spreadsheet row.
---
---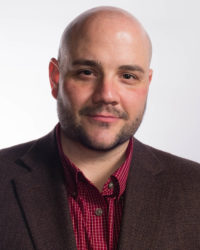 Ryan Leary helps create the processes, ideas and innovation that drives RecruitingDaily. He's our in-house expert for anything related to sourcing, tools or technology. A lead generation and brand buzz building machine, he has built superior funnel systems for some of the industries top HR Tech and Recruitment brands. He is a veteran to the online community and a partner here at RecruitingDaily.
Recruit Smarter
Weekly news and industry insights delivered straight to your inbox.