I'm lucky enough to get to work with some of the most brilliant people in our little weird incestuous industry that is HR and recruiting, one of whom would argue that there's no such thing as an HR and recruiting industry.
But, assuming there is one, that guy, William Tincup, would easily rank close to the top of the list of the people I've learned from and modeled myself after the most.
He's one of just a handful of "influencers" and "thought leaders" that do both but shrug off both labels as spurious. It's a rare quality – both changing the game and at the same time not taking themselves too seriously.
It's not the personal brand that matters to the best in the business – it's the profession, and facilitating the ideas and dialogue necessary to get it going.
His partner, John Sumser, is another low-key, high impact thought leader who actually thinks, and what he thinks about constantly is industry improvement through ideation and disruption.  He's often subversive – throwing out ideas to see what sticks – but uncannily, no matter how out there his theories might be, they're always incredibly prescient.
I have incredible respect for both of these guys, and you know that for me to publicly give anyone props runs contrary to my general trolling, cynicism and snark.  Which is why, when they reached out to ask for my help to get the word out about their first survey for their newly launched analyst firm, Key Interval, I immediately agreed to help, just doing a solid without the normal sales spiel attached.
So, I'm not making any money off of writing this, which goes against my ethos, really. This isn't a pitch or a lead gen campaign, and you won't get contacted by any software sales guys by participating – probably to the chagrin of the publishers of this quality site.  The reason we can get away with a little vendor pay-for-play, though (guess that model makes us an analyst firm, too) is because real recruiting and HR professionals read this site.
I know, it's weird, but while they don't have a lot of time (and waste a ton more talking about how little time they have), HR and recruiting practitioners and leaders, those decision makers that everyone's after, spend a few minutes of theirs on this site every week.  Statistically speaking, if you're reading this, you're almost indubitably one of them.  Big data, y'all.
I need your help in spending just a little bit more of your time filling out this survey from Key Interval. I know, everyone in the world wants you to fill one of these out – I get those e-mails, too, and it's obnoxious.  But the reason I'm writing this is to ask not to disregard this one.
The intent of this report is to be able to get actual, unbiased information about HR and recruiting professionals just like you and figure out what, in aggregate, you're thinking about as an industry.  Not what a vendor wants to think you think.  There are no agendas here other than getting information that's actually informative – and has the ability to inform the direction of our industry.
So don't blow this one off.  It will take you as much time to do as, say, not calling back a candidate to tell them they're no longer under consideration, or just a little longer than it took for me to get to the point, which is a perpetual problem.
Click here to fill out this survey.  Help a brother out.  And if not me, the other recruiters who are reading this site – because I only write op-eds, but really could use the data to actually inform my suppositions about what's actually on your minds in aggregate instead of in anecdotes.
Plus, this stuff all of you do every day is actually relevant in helping drive change in the industry responsible for the products and services that help you get that stuff done. And I promise you, they're more interested in these results than anyone.
Give them a piece of your mind – and maybe, if the findings of the ideal vendor relationship project are validated, they'll listen up and finally leave you the hell alone.  Yeah, I know. But it's a nice thought, no?
Thanks in advance for your help.  For real.
---
---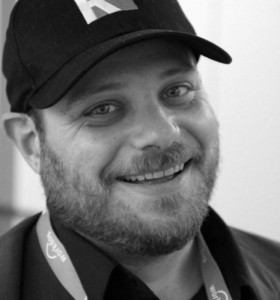 Matt serves as Chief Content Officer and Global Thought Leadership Head for Allegis Global Solutions and is a partner for RecruitingDaily the industry leading online publication for Recruiting and HR Tech. With a unique background that includes HR, blogging and social media, Matt Charney is a key influencer in recruiting and a self-described "kick-butt marketing and communications professional."
Recruit Smarter
Weekly news and industry insights delivered straight to your inbox.