We launch conversation today with another roomy question for our reading colleagues to explore alongside us: Which HR Tech companies (HRTCs) are experiencing the highest growth, as leaders of growth, and why? To address such broad query, we launch investigation through exploratory study, where we establish key search terms, collect and sift through findings, eventually analyzing data into categorical sets, themes that emerge within multiple concept webs. It's in intersecting spaces where we identify what emerges from our data, what stories we have found.
Yawn, a shady palm tree of financial net earnings, gross revenue, amortization, when cracking this topical coconut, right? Hold onto umbrellas, and give us a bit more chance. Collectively, our exploration crops most EBITDA photos, illustrating how and why HRTech ingenuity is "E-ffecting" growth in unprecedented ways, from mega-corporations to start-ups:
Cloud-based expansion"E-ffecting" global embrace of cloud technologies: No longer the red-haired stepchild of core HR management, clouds are increasingly accepted now by all-size companies, en masse. And let's not forget HCM concurrently reaching into cloud space for e-learning expansion. Last year, PricewaterhouseCoopers found, in survey data, 75% of companies now using at least one cloud-based system, while hold-outs reported 2019 plans to launch into this space.
Employee Engagement Drivers "E-ffecting" higher levels of workplace retention & satisfaction: As Gallup 2012 survey data may waft a bit stale, its findings are not: organizations still struggle with up to 70% of employees either Not-Engaged (think, "checked out") or Actively-Disengaged (think, unhappy and undermining others around them) vs only 30% who are Engaged — feeling profound connection to their brand, moving forward with innovation/purpose. How are HRTech companies "E-ffecting" higher engagement? By ensuring HRTech — AI especially — brings evidence-based effectiveness entwined with purpose. Try punching that into your Blackberry raised keyboard?
Purpose Economy-oriented innovators "E-ffecting" global shift: What's possibly at the core for such low levels of employee engagement? Says Jim Stengel, known for his eponymous "Stengel 50" list (think, the 50 highest-performance global companies): Higher-Order Purpose — transcending focus from brand profit to brand ideals. As such, pure profit vs palpable purpose becomes a competition. Really? Analysis of 2000-2011 corporate growth reveals 382% gains Somewhere vs -7.9% Elsewhere (think, SP500 getting the Elsewhere team jersey here).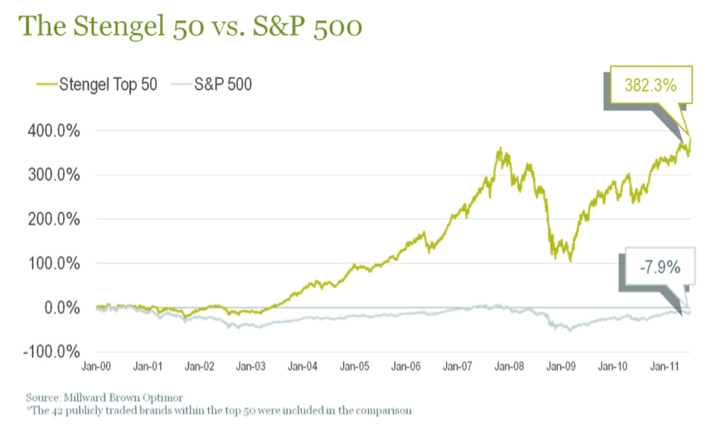 Freelancing visionaries, "E-ffecting" Future of Work forecasts: World Economic Forum's (WEF) 2017 predictions for the Future of Work underscore how the majority of US Workers may freelance by 2027. Citing Edelman Intelligence's study, surveying 6,000 US workers and commissioned by partnership of Upwork and Freelancers Union; WEF amply supports such forecast. (Think, almost half of the millennials freelancing now, and how much talent acquisition competition could increase for organizations, concomitantly.)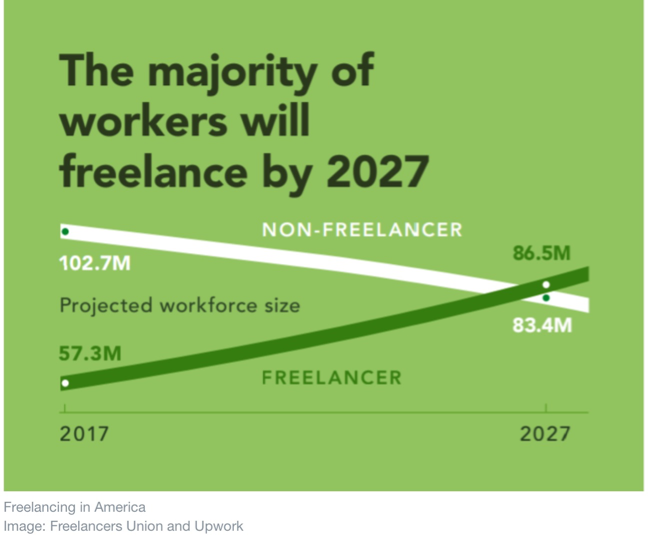 Let's now take a closer look at what HRTech Companies comprise a representative sample of mega-, mid- and start-up organizations from our findings of growth leaders, high growth achievers, in this evolutionary, dynamic space. But um…what's up with that inverse alpha order? What better way to help our reading colleagues better envision how these HRTech's knock pyramids onto their apex, envisioning and tackling needs inversely:
Textio
When recruitment pools don't attract the best possible talent, including those freelancers, nothing described in our findings framework floats. Enter Textio, with its AI application "augmented writing platform," helping organizations compose more effective vacancy postings. Textio offers the ability to use predictive analytics (think, lots of qualitative data scouring) to determine what identifiable patterns emerge from successful outcome job posts. Plus: Textio applies findings to help you synchronously write job postings, avoiding pitfalls that caused others to sink. Textio offers a "learning loop" of "collective insights" using AI prompts to encourage rewrites. Skeptical? Watch their free demo, as a bevy of their clients must have done (IBM, P&G, Cisco, Johnson & Johnson, CVS, Ebay, American Express, Nestle, Alcoa, Bloomberg) to name only a handful. Purpose integrated with effective, evidenced-based AI tech earns organizations an honor roll list like that.
Paradox
Ain't it grand when one human being evolves into an AI bot? In dictionary lingo, that's called a Paradox. Enter Olivia, Paradox BOT by day and Olivia Matos, aka Olivia, Co-Founder of Paradox, by, um…er…day; alongside spouse, Aaron Matos, Founder/CEO of Paradox. Hold on? Let's visualize a company growing so fast that it's assisting talent acquisition across 150 organizations, in more than 60 countries, across 6 continents, using 36 languages, to engage candidates immediately in recruiting and beyond. Olivia is AI that engages with candidates through web/social/mobile platforms to capture heat when irons are hot, guiding candidates through initial steps/engaging conversation while routing "green light" candidates straight to recruiters. Olivia even schedules interviews and conveys next steps all the way throughout hiring — with texts vs toll calls. Clients already include Delta, Staples, CVS, Public Storage, among host of others. No wonder both Matos leaders already are doubling staff; adding extra office locations and off-shore contractors. No confusing paradox there, at least, for how this HRTC hones into/bolsters engagement, pronto.
Imperative
When only Alligators remain in murky waters, what's left? Our food chain provides a crystal-clear response: Other Alligators. Enter Aaron Hurst (only without actual reptile heads mounted to office walls), founder of $15B pro-bono organization, Taproot, now CEO of Imperative. A true Stengel scholar, Hurst evolutionizes higher-order purpose, putting products/services in center ring with brand ideals. Is this just fleeting early mid-life crisis; some remake of Will Smith's character seeking "Happiness"? Considering how Imperative raised $2.8 million from angel investors, Hurst is showing otherwise. What makes Imperative's "2.8m burgers sold" sign great? 1) online assessment "purpose drivers," ultimately uncovering each person's core beliefs via purpose statements; 2) engaged, online peer-coaching, matching up colleagues for curated offline conversations to transform careers/relationships; 3) integrated purpose development across teams, utilizing meeting reports/agendas centered on teams' purpose; 4) Certified Purpose Leader learning, integrating people- and brand-purpose, with platforms to bolster leadership and purpose-driven culture. As a TEDPrize finalist, with clients including Campbells and Bank of America, Imperative embodies how shift happens, by engineering "E-ffects" for people craving more purpose.
Degreed
For these folks, three consecutive years of 100% revenue growth is moving to their small potatoes plate. Last year, in only six months' time, Degreed added 50M new clients and 1M license users. But even bigger than that, Degreed secured $42M in Series C funding (think, future IPO here?) adding to $75M secured to date. Known for training in 1,500 certification skills, with benchmarks measuring growth in each, Degreed collects emptied inkwells from writers describing their bevy of free and fee EdTech. But laurels here are for embellishing logos…not for sitting upon, at Degreed. This year, Chairman David Blake collaborates with Chris McCarthy, newly minted CEO, to launch their newest shiny product: Skill Certification, alleging the world's first system to certify and rate any skill. Here, Degreed drives deeper insight into client and end-user skill sets/developmental needs, by combining data science and machine learning, tools and analytics — to guide employees forward with feedback on what else, what next they can do, to enhance performance. Unilever, already a big buyer of these alternative certification seats, leads the pack as other big clients (i.e., Cisco, Schlumberger, Hyatt) consider continual, value-added employee credentials. For any HCM ready to flip organizational culture to purpose first, followed by impact/success measurement, then skills needed to execute each; well, Degreed is certainly willing partner to foster such shift change, via their expansive product lines, including on-demand learning accessed via cloud.
Ambit Analytics
Camped outside of Menlo Park's pearly gates, where halos hover for venture capitalists, and in a time when investment$ become scarcer with Fed rate hike$; Ambit Analytics' growth as a San Francisco start-up is catching more than buzz. Someone definitely has "shown them the money," securing $1.1 million seed funding from Romulus Capital last summer. Ambit now embarks on trailblazing paths, with analytics-driven AI technology, targeting workplace cultural growth in empathy and other forms of EI. How? Ambit's HRT scales into workplace conversations using voice-recognition, then voice-analysis, to review communication effectiveness (and yes, privacy issues are to be addressed via tech enhancements). In essence, Ambit aims to provide partners with AI-EI (oh!) Executive Coaches to cultivate leadership skills, (i.e.), listening/talking and most especially, empathy. Whether tutorials apply Wiggins & McTigue's (2005) EI taxonomy, where empathy is identified as penultimate EI skill; well, that remains to be seen. But as aforementioned Gallup data reminds, nearly 3/4's of workers imply human connection shortfalls in the workplace, possibly impacting engagement. Of course, Ambit faces incoming PiP (think, "prove-it pressure") to demonstrate the efficacy of their AI products, after some glitches reported in larger firms recently. (But no woodshed here…such names outside Ambit's turf remain nameless in our press.)
ADP
Ok, have we saved the best for last, at least for HR accountants craving a little EBITDA right now? One peek into the Q2 Fiscal 2019 report of Human Capital Management (HCM) outsourcing company, ADP, reveals significant growth, both on books and in outlook forecasts. Shareholders, already gaining nearly 11% ROI last year according to Zacks, should continue to enjoy ADPs impressive boon in two service categories, Employer (comprehensive range of HCM/HR outstanding solutions) and PEO (Professional Employer Organization). In YoY comparisons, ADP already claims the following increases: 1% in new business bookings, 7% in Employer Services, 2.3% for clients using ADP payrolls, 12% in PEO revenue; and average worksite employees paid by PEO up by 9%, representing nearly 545,000 worksite employees total. And the acquisition of Celergo in summer 2018 sends ADP even more effectively into global HCM space, adding octane to existing cloud-based HRT. How? ADP now benefits from Celergo's foresight to expand cloud-based applications using cross-currency and expatriate payment services. Considering how ADP also acquired Global Cash Card and Work Market, prior to Celergo, ADP is forging ahead with cutting-edge growth by addressing global workforce shifting into PT/freelance positions. Considering WEFs aforementioned 2027 ten-year freelance prediction, ADP is blazing this trail well in advance. (Btw, Accountants, that was six hefty "ands," not counting commas/semicolons.)
Here, we examine through exploratory designed study: Which HR Tech companies are experiencing highest growth, as leaders of growth, and why? Our assessment provides not only insightful conclusions but also a lens for further query and exploration, to broaden or to funnel our perspectives presented above. That said, who else might you, your HCM colleagues, add to this representative sample list, and why? What additional themes do you think of in this space, when envisioning HRTCs as growth boons, innovative, unique? As we publish our findings, we remain eager to open doors, push our own boundaries, and listen to readers' ideas. What say you?
---
Authors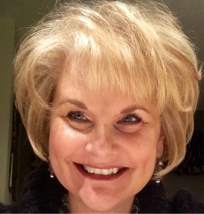 Maribeth Parot Juraska Ed.D. Staff writer for RecruitingDaily who is both a former Training & Development Director and Professor/Director of teacher-candidate preparation. She has conducted research on multiple themes in T&D/Education, writing and presenting in areas of andragogy, performance assessment, candidate training, diversity, inclusion, and social justice. She's now a writer/contributor and spends free time scoffing at cold winters and decaf coffee.
Recruit Smarter
Weekly news and industry insights delivered straight to your inbox.