If you didn't know who Simon Sinek was before, you have probably seen the viral video he has about managing millennials. 
What Millennials Want
Once I got past the bullshit rationale that Sinek espouses, I loved this video for the larger point about the importance of offering caring relationships, good leadership, and meaningful work. When you watch it, ask yourself,  how is what Sinek saying any different for Millennials than other generations?
Don't we all want:
People to care about us and our success
Good leadership
Meaningful work that makes a difference
In the parlance of the previous generation – doh.
What is total crap, is Sinek's assertion that Millennials are somehow more impacted than previous generations by the factors of:
Bad parenting
Social media & Technology
Corporate Environments
In My Day…
I am not sure about yours but, "here hold my beer" was a common phrase in my childhood. Every generation has poor parents who over indulged their children. It's why John Hughes movies worked…we all envied (ok – hated) the kid whose parents bought him an [insert hot car of your generation]. As for social media and technology, almost everyone I know at work, regardless of age, is on some form of social media and has a smartphone. They are not immune to the impact of technology. And last time I checked, all those people worked for the same company too. We all respond to the pressures of the workplace to produce more and cost less regardless of the generation.
The reality is what sets Millennials apart is their cajones and the labor market. They are the first generation in a long time to refuse to accept less than what they want. The scary things is for the first time in just as long is that…they will have the power to do so because of the labor market demographics.
#HATERS
Sinek's assertions are a double shot of implicit bias: Millennials are crybabies and older generations don't use technology. Nothing can be further from the truth. Some of the young people I meet are the most driven, responsible and motivated (motivating) people I have ever met. And lots of older people are not only users of technology, but actively embrace it. In fact, I wrote this on a computer while streaming sports on my smart television and checking Facebook. When it's published I will tweet it out and post it to LinkedIn. Now, if I could just get my picture on the cover of the Rolling Stone and then buy five copies for my mother….
So drop the BS and treat your people like…wait…Humans – Doh! Oh and put your phones away when you have meetings or go to dinner.
About our Author: Timothy Koirtyohann, SPHR
As a certified Senior Professional Human Resources (SPHR), Tim has over 15 years experience as a human resources generalist. This includes working in the areas of HR strategy, processes, compliance, training, organizational development, benefits and recruiting. He has worked in a variety of industries including healthcare, transportation, and heavy equipment remanufacturing & manufacturing. Opinions expressed are solely his own and does not express the views or opinions of his employer. Connect with him on LinkedIn.
---
---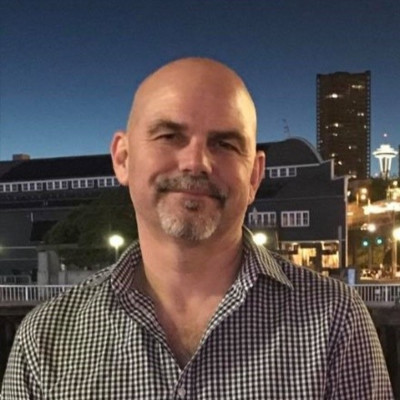 Tim is the founder of Charitable Recruiting, a recruiting solutions provider focused on making a difference in the communities served. Based in Dallas/Fort Worth, Tim has provided international recruiting strategies & support to companies like Sunbelt Rentals, Reece USA, & others to help solve labor supply issues. Charitable Recruiting offers consulting in contingent/retained searches, data analytics, and talent acquisition strategy/technology solutions to improve recruiting outcomes.
Recruit Smarter
Weekly news and industry insights delivered straight to your inbox.