Your company just announced a merger. Panic and a lot of emotions ensue. While the executives are (hopefully) cheering a cash cow, there's an emotional effect that ripples through a company's culture.  A new look starts to glisten from the eyes of employees.
That look? Uncertainty.
It's obvious to see why a merger or acquisition rock a company's boat in every way. It has a unique impact on employees when executives have basically admitted, for once, that they have no idea what the future of products or talent will be. From whispers in the hallways to employee exits, it shakes the confidence of even the most committed employees. Change isn't most people's strong suit, after all.
It doesn't help that mergers and acquisitions shake confidence in their job security, too. Those of us who have been through multiple recessions now value that level of security more than ever.
That's not just an observation or gut feeling, by the way. According to a recent
ManpowerGroup study 
of 19,000 21- to 36-year-olds in 25 countries, millennials crave job security above almost all else (87% of surveyed group). That was second only to money (92%) and well ahead of all of those feelings we so readily associate with the millennial generation, like job growth and happiness which landed somewhere around 40%.
The Ripple Effect
A bunch of unhappy, scared employees post merger doesn't exactly create maximum productivity either. Employees are coming and going, teams are shifting, and the needs of the business are changing. It can be a big headache, but it can also be a big opportunity. The company has a chance to restructure teams and make them as effective as possible.
And we need to be prepared because whether we like it or not, M&A activity isn't going away any time soon. In January alone, global activity in the pharma industry totaled $56 billion, more than double the total at the same time a few years ago, the Financial Times reported. And that's just one industry.
From a talent perspective, there are a thousands details to juggle as your inbox is pounded with hundreds, if not thousands of questions about one aspect of the future company or another. However, where we should be focused is team building.
This is a new beginning and we should proceed accordingly by building the best teams. Ones we won't have to beg people to join, who lead by example and develop with the company, not against it. Let's face it, it's not every day that a company gets the opportunity to build the best teams possible with the best bench of employees. It's basically the employee draft, and you need to be strategic about the selection.
Play Ball: Deploying The Dream Team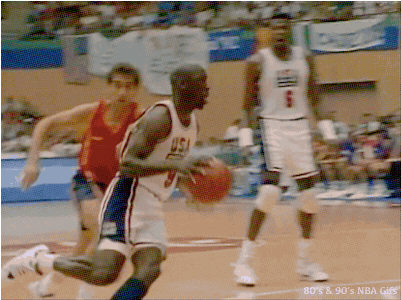 Here are some quick tips I've seen companies employ to make the most of the employee draft post M&A:
Reevaluating Roles: Look at what people are currently doing. What do you need them to do? Where should you put new talent? What roles make sense for them? Invest in employee talents and strengths via training and determine the best way to divide roles and responsibilities among changing teams.
Find Gaps: You may have acquired new talent after M&A activity, but you're going to need more.

After rearranging roles and responsibilities, take a look at what's missing. Where are the gaps? What roles still need to be filled? 

Talk to employees to get their input, as well. What do they think is still missing? What do they need to make the team more productive and more successful in the face of new demands and challenges? Involving people is a great way to retain them, too. 

Look For New Skills: Once you find the gaps in the team, fill them. Involve hiring managers from day 1

 and anyone else involved in the hiring process. This is the time to establish a recruiting first culture.

Update Employer Branding: Internal messaging isn't the only thing that needs to change when hiring after M&A activity. Job postings and other materials need to be updated to reflect the new employer brand. 

As it is, 61 percent of North American employees surveyed by Achievers in 2015 said they don't know their company's mission. After M&A it's more important than ever to make the obvious. Update the career website, social media pages, job posts, and other employer branding tools to communicate these changes to job seekers. 

Solid employer branding can help ease candidate concerns about working for a company involved in M&A and help clear up any confusion they have about the employer.
While M&A can create a lot of challenges for HR, it also creates new opportunities. Take advantage of M&A activity to restructure teams, bring new employees on board, and create a workplace that makes sense for the changing business.
Have you experienced M&A activity? How did it impact talent management?
About The Author: Robyn Melhuish is the Communications Manager at MedReps, a job board which gives members access to the most sought after medical sales jobs and pharmaceutical sales jobs on the Web. Connect with Robyn and MedReps.com on Facebook, Twitter, and LinkedIn.
---
---
Recruit Smarter
Weekly news and industry insights delivered straight to your inbox.