As concerns about persistent inflation and the threat of recession continue to dominate the headlines, the labor market remains strong. There are around two open jobs for every employee who's actively pursuing work, a ratio that has been steady since November. This means the ability to attract high-quality candidates and provide an engaging, streamlined, and fair hiring process is an essential competitive advantage.
Criteria's 2023 Candidate Experience Report contains insights from a survey of over 2,000 job-seekers around the world. From the continued emphasis on work-life balance to the demand for flexibility and remote work, it's clear that many key workplace trends of the past several years aren't going anywhere. Meanwhile, many of the survey responses might surprise HR professionals – such as candidates' optimism despite a difficult economic environment and constant talk of AI and automation causing mass job displacement.
HR professionals have navigated a series of crises and shifts in their industry over the past few years, and their role has never been more important. While the "Great Resignation" may be coming to an end, employee mobility remains higher than pre-pandemic (as seen in still elevated "quit rates") and employees are still demanding a healthier work-life balance, more opportunities for professional development, and an ongoing commitment to workplace flexibility. Candidates and employees want to be treated as individuals with their own unique priorities, concerns, and career trajectories. The HR teams that meet these needs will distinguish their companies and attract top talent in the years to come.
Flexibility Is a Key Priority for Candidates
There are many types of workplace flexibility: professional development opportunities, talent mobility, benefits programs that meet employees' individual needs, remote work, and other policies that allow employees to balance their careers and personal lives. The jarring changes of the past few years – from the COVID-19 pandemic to the economic instability we're witnessing now – have convinced candidates and employees that roles and workplaces should be more adaptable. The era of static nine-to-five office work is quickly coming to an end.
For example, 49 percent of the candidates Criteria surveyed say they prefer fully remote work, while another 36 percent want a mix of in-person and remote work. Just 15 percent want to be in the office full-time. This is consistent with other data, such as a recent McKinsey survey which found that 87 percent of employees will take the offer to work remotely. The demand for remote work is a reflection of more fundamental employee expectations – just as they believe work should no longer be confined to the office, they also want more flexible hours, benefits, and professional development opportunities. Over a third of candidates say a lack of career advancement opportunities would cause them to step away from a recruiting process.
According to the Criteria survey, 37 percent of candidates say they've walked away from roles that couldn't offer flexible work options. In fact, candidates are so focused on flexibility that they rank opportunities for career advancement and better work-life balance above compensation. These are all reminders that HR teams will attract more qualified candidates and improve retention when they build flexibility into their operations at every level.
Candidates Want a Chance To Prove Themselves
Despite all the dire talk about recession and job displacement in the media, candidates are demonstrating their resilience and even expressing optimism about the future. The Criteria survey found that 88 percent of candidates are confident they will find a new job that's satisfying – including over two-thirds who are "very confident." Meanwhile, 81 percent believe they will be paid enough in their next role.
This confidence stems from the fact that candidates have faith in their own abilities, as well as their capacity to showcase those abilities to recruiters. Over two-thirds feel that the hiring process is fair, while 84 percent say they're able to demonstrate their "full potential" to employers. While there is a common misconception that candidates are intimidated by pre-employment assessments, 70 percent say these assessments help them demonstrate their potential beyond their experience. Candidates are also eager to review their own performance: 90 percent say they like to receive feedback on their assessment results.
As employees become increasingly focused on professional development, their attitudes toward assessments should inform how companies approach talent mobility. According to a LinkedIn report, companies that excel at talent mobility are able to retain employees nearly twice as long as those that struggle with it. One critical element of talent mobility is the use of fair and predictive evaluative tools to determine how HR teams should allocate human capital – tools that will simultaneously give employees more flexible career options and ensure that the right people are in the right roles.
Candidate Experience Matters More Than Ever
Regardless of which benefits your company offers – from workplace flexibility to talent mobility – it won't matter if you can't attract and secure talent. Although 17 percent of candidates report that they have been laid off over the past year and 41 percent say it has become harder to find a job, the demand for talent is still far outstripping the number of available candidates. This calls for a renewed emphasis on the quality of the candidate experience.
The Criteria survey found that the top reason candidates abandon the hiring process is poor communication from the employer – a complaint that's even more common than "salary didn't meet expectations." Candidates are also frustrated by companies that misrepresent the job requirements. These are all issues with communication: companies need to be fully transparent about the role, salary, benefits, and all other relevant information. They should also be upfront about how long the hiring process will take – over one-third of candidates say they have stopped pursuing a role because this process was dragging on for too long.
A cumbersome and opaque hiring process is bad enough, but communication problems in recruiting can get much worse: 39 percent of candidates say they've been ghosted by prospective employers over the past year alone. The prevalence of ghosting is even more alarming considering the effects it can have on a company's reputation – many candidates abandon the recruiting process after reading negative reviews about a company.
HR professionals can distinguish their companies by offering flexibility, using fair and predictive methods of evaluation, and maintaining consistent (but not excessive) communication with job-seekers. At a time when the competition for talent is fierce, an exceptional candidate experience is indispensable for building a strong workforce.
---
Authors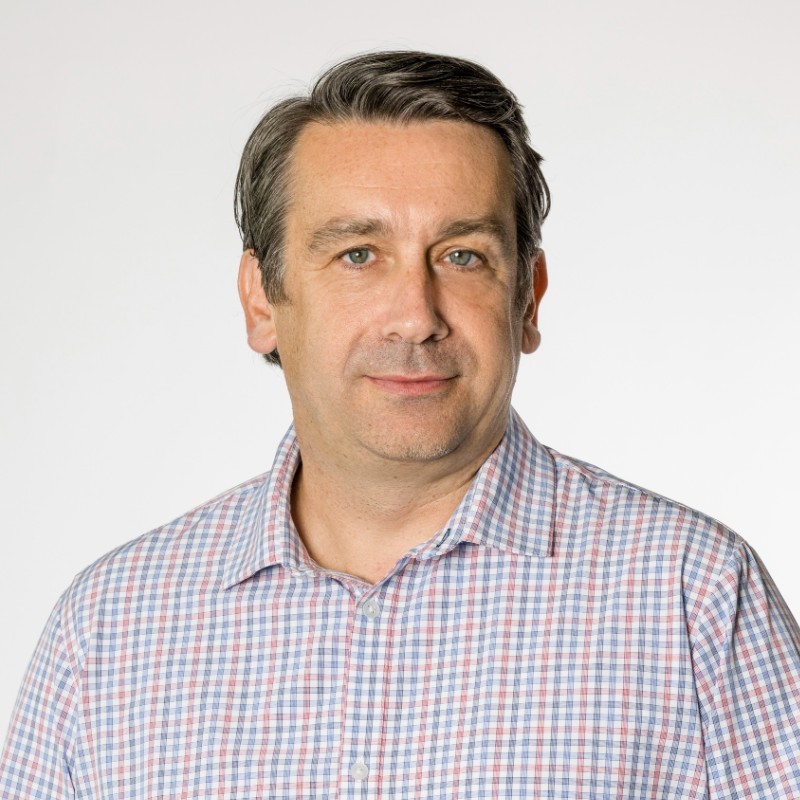 Josh is the Founder and CEO of Criteria. He started the company in 2006 with a vision to create a SaaS-based pre-employment testing service that would make the highest quality employee assessment tools accessible to companies of all sizes. Prior to launching Criteria, Josh cofounded an online test preparation company, Number2.com, which was acquired by Xap Corp of Culver City, CA, in 2002. After the acquisition, Josh served as the President of Xap's test prep division. He has coauthored testing-related articles published in the Journal of Educational Computing and the American Psychological Society Observer. Josh holds a Ph.D. in history from Harvard University, where he was a Fulbright Scholar and a Mellon Fellow.
---
Recruit Smarter
Weekly news and industry insights delivered straight to your inbox.