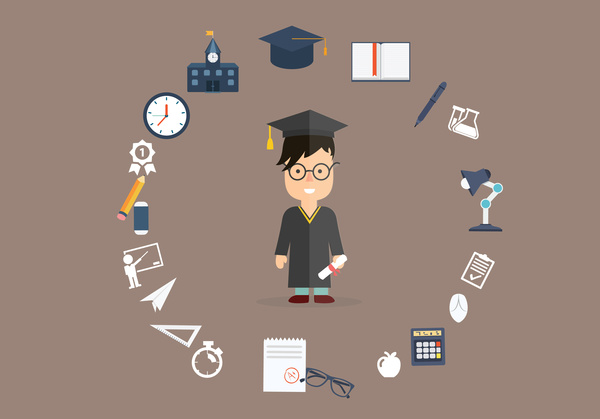 I like to read, like a great deal, not only books, which sadly are dying, but online articles as well.  The very thought of learning something new for this old dog is genuinely exhilarating. That is the way it has always been for me, you know.  I wanted to learn new things, not only in recruiting but life in general. For example, I never knew that a butter dish could keep butter not only warm, but it would not degrade to a dysfunctional state up to two weeks. It's the little things in life.  The other thing I like to do is teach, or more like educate, others, especially in recruiting or sourcing as I want people to be good at what they do and therefore make out profession better. That is what us old timers should be doing you know, and I am going to call a great deal of you out now.
I am not talking about the ones already doing it now, they are, and you know who you are but the ones that complain and moan about millennials and how they are lazy, etc. Since I am educating right now, let me tell you something. EVERY generation looks behind them and says this. I heard growing up we had no work ethic, we were spoiled, we did not live through a war, cold or otherwise.  So, let it go and hold on for some knowledge not for the younger folk but for the old guard.
When I came into this business I was almost thirty years old, no degree, but one hell of a work ethic and a desire to keep a roof over my head and food in my belly.  I did not really have any mentors, well not yet really.  In fact, I was given a computer, a phone, and a job description. I had to teach myself, and it was tough, but I stuck with it and kept up no matter the hardship and persevered.  Years later, I met Lou Adler.  He was doing a keynote while I was in DC with a company, and his words resonated with me. He told me in a way that the way I had been doing things was right, the way I was searching, putting the candidate first, treating everyone with respect. Knowing what to say, learning not only the type of person I was looking for but how to talk to them.  
Fast forward to a month or so ago at LAXTechrecruit where we were both speaking, he gave me three shout-outs from my previous presentation.  Lou, after all these years, was amazing to listen to and still so relevant. I was speechless and red-faced in the back row holding my hands an honored that the GOAT (Greatest of All Time) was telling people that I was, in fact, right on the money from what I learned from him and taught myself. It was then and there that I really realized that people will listen to us, the Old Guard, and there are companies out there that want, no, crave the experiences we have to bring the kids off of the lawn and onto the porch for a glass of sweet tea and some education. Believe me, the younger generation, the majority want to learn, they want to succeed, and we should be doing a better job of doing it and helping them.
The problem is there are too many charlatans out there spewing out horrible advice to both staffing professionals and people looking for work.  Too many online publications and software companies selling to us, or trying to, with little to no experience of what we do. We need to educate them, too.  Hell, we have a great deal of work to do.
Frankly, I am pissed off again, and I am nowhere to kick some ass and chew bubble gum, and I am all out of bubble gum.  Want to join me on this journey? Do you want to step up with me, stand with me, and take this on? Within your own company, or do you want to write YOUR #truestory?  If so, let's do it together. My challenge to you is write your best story of how you would educate someone in our industry. I want stories on success and on failure.  Let us show the world the Old Guard and inform the new stars!!!
Anyone want in?
---
Authors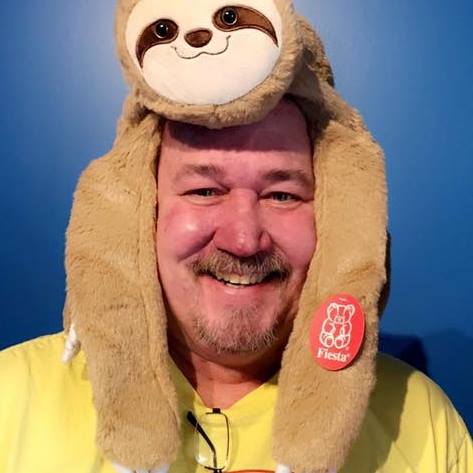 Derek Zeller draws from over 20 years in the recruiting industry, and he currently is the Director of Recruiting Solutions and Channels with Engage Talent. The last 16 years he has been involved with federal government recruiting specializing within the cleared IT space under OFCCP compliancy. He has experience with both third party agency and in-house recruiting for multiple disciplines. Using out-of-the-box tactics and strategies to identify and engage talent, he has had significant experience in building referral and social media programs, the implementation of Applicant Tracking Systems, technology evaluation, and the development of sourcing, employment branding, and military and college recruiting strategies. Derek currently lives in the Portland, Oregon area. Follow Derek on Twitter @Derdiver or connect with him on LinkedIn.
Recruit Smarter
Weekly news and industry insights delivered straight to your inbox.