The last few years have seen a significant rise in the adoption of remote operations. Even with the necessity for distancing as a result of the COVID-19 pandemic subsiding, many companies have made remote work a permanent feature. After all, there's the potential for lower overheads and a more satisfied and productive workforce. Indeed, many recruitment professionals have found it empowers them to strengthen businesses with a truly global talent pool.
Yet, there are certainly challenges that go along with these advantages. One of the core hurdles is remote operations can expose companies to greater cybersecurity vulnerabilities. When employees aren't in a shared office environment, there often aren't control measures in place to keep everyone safe. Therefore, it's vital for recruitment firms to devise and establish a remote cybersecurity policy that maintains security no matter where employees happen to be working.
This in itself can be a difficult task. So, let's explore how firms can establish a remote cybersecurity policy.
Identify the Risks
Before you can develop robust remote policies to avoid being hacked, you need to have a clear idea of what the prevalent risks are. Each business has a different approach to remote working, so it's important to take a tailored approach to establish to what extent each can be a factor in your company. 
Some of the common issues to consider include:
Mobile Network Use
Remote work can mean employees may feel able to work wherever they like. This might include public spaces such as coffee shops and libraries. Unfortunately, if employees use public networks in these areas, this can present security risks for potential network breaches. It's important to establish whether their free-roaming behavior is appropriate.
Camera Hacking
Camera hacking is one of the newest threats for those who utilize video conferencing applications both on laptops and phones. As such, hackers could gain valuable data from remote employees discussing sensitive company matters. Criminals can gain access to a camera either from the user downloading a virus from a phishing email or through unsecured networks and devices. It's important for employees to keep their antivirus up to date, maintain strong password practices, and be clear on what suspicious links look like.
Unsecured Home Wi-Fi
While the network in the office may be secured, the same isn't always the case for home networks. Employees may not have secure password or encryption practices on their home internet connection. Indeed, they, their partner or children may have shared the family password with visitors and other parties. This could be problematic for company security and it's important to focus on this as part of your policy.
Consider Appropriate Resources
It's certainly understandable to focus a portion of your policy building on the behavior of your employees. However, the company's security shouldn't be their responsibility alone. Indeed, it's not unusual for businesses to feel switching to remote practices is a good way to reduce overheads by passing equipment purchase and internet service costs to workers. You need to consider how this is putting your company at greater risk. You have a responsibility to all stakeholders to create a quality remote cybersecurity policy that include providing your workers with the resources they need to protect data. 
This may include issuing company laptops for business use only. You'll also find this approach supports a more secure policy on limiting the use of personal devices at work. Indeed, it can be a good way to restrict the types of applications and files employees can download onto the work device. This also ensures your information technology department has remote access to monitor all activities of the laptop's user and to update security patches frequently. 
Alongside equipment, it can be wise to include other provisions in your policy. If you're happy with workers operating from public spaces, providing access to virtual private networks (VPNs) can reduce vulnerabilities. Indeed, in some instances providing a separate secure internet connection at home for each of your remote workers may be appropriate.
Adapt Training and Offboarding
Cybersecurity policies can't just be a set of standards and rules for your employees to follow. It's also about making sure your workforce has the knowledge to behave both to the letter and in the spirit of the protocols. The policies should empower workers to behave safely rather than simply demand they do so. As such, your approach should include providing cybersecurity training and effective offboarding. 
Educate your workers on how to independently spot and handle potential cybersecurity risks. For remote workers, a combination of e-learning modules and video lectures can be effective. Simply dictating what to do isn't enough, though. They need to understand why their actions matter. You don't need to go too in-depth, but give them explanations for the actions you want them to take. Your training should also be refreshed and updated every 6 months or so.
Alongside training, your remote cybersecurity policy needs to include practices for when workers are leaving the company. A consistent offboarding process helps your workers transition from your company in a smooth and secure manner. The policy here needs to include processes for reclaiming company assets, like laptops and external hard drives. This is as important for the employee as it is for the company, as good offboarding prevents potential legal issues resulting from breaches occurring when they're no longer employed by the business. Help them to understand how to act in interim periods and collaborate on effective security procedures.
Conclusion
Remote working can be positive for both businesses and employees. However, it's important for recruitment firms to establish practical policies that mitigate cybersecurity vulnerabilities as a result of staff actions. This should be guided by a good understanding of the specific risks your business faces. Incorporating protocols to provide workers with appropriate resources and solid training can also reduce the potential for breaches. No company can be 100% safe, but it's important to take consistent steps so all stakeholders can benefit from the advantages of remote ops. 
---
Authors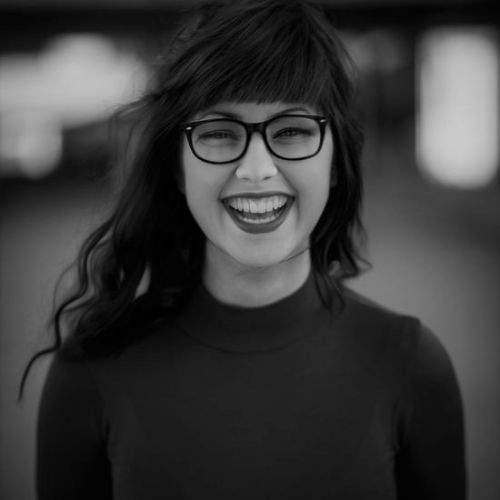 Ainsley Lawrence is a freelance writer from the Pacific Northwest. She is interested in better living through technology and education. She loves traveling to beautiful places and is frequently lost in a mystery podcast.
Recruit Smarter
Weekly news and industry insights delivered straight to your inbox.