Back in 2020, when the world was adjusting to the new landscape that COVID had created, many companies needed to rethink how they carried out their operations. Remote-based work became a go-to model for virtually all industries that didn't depend on a specific location or staff and manual labor. Forbes even called remote work the best legacy of the Pandemic.
But Covid-19 was far from the only factor that led to the rise of remote work. We've experienced our fair share of instability over the past few decades. To this day, the Global Financial Crisis of 2007-2009 is frequently compared with the Great Depression. The Russian Invasion of Ukraine accelerated an already escalating energy crisis, leading to further financial crisis.
Of course, remote work existed long before the pandemic. Numerous technological advancements and new media platforms have made it increasingly possible to work from a variety of locations—not just in an office setting.
Moreover, in the past few decades, changes in the global economy have led companies across industries to consider outsourcing to countries that can help them access quality services at lower costs than they would find in their home countries.
The 21st century has ushered in an era of breaking down geographical barriers and building co-working dependencies across the globe. Having a diverse talent pool on speed dial—and for a fraction of the price it would cost in the home countries—allows companies to expand well beyond their borders. This practice offers a variety of benefits and has positively impacted the quality of the workforce.
A Global Talent Pool
Businesses in a variety of fields face stiff competition when it comes to recruiting. Finding the best people for different roles can sometimes be challenging, especially when it comes to locally sourced talent. Many local professionals simply don't have the specialized skills or qualifications necessary to meet the expectations of employers.
Having access to a wide talent pool that is not limited to a specific country or region can open up a wealth of opportunities that benefit both parties. But how do you find that talent?
Choosing Tech Talent
Startups and smaller companies that don't have enough available talent might start considering outsourcing some of their operations to individuals or entire teams across the globe because they often get a high-quality service for a fraction of the price. But weeding out the lower-quality candidates takes some due diligence—and it's important to find the right talent for the roles.
Sometimes, differences in time zones and cultural values can be a potential setback until the teams are able to find common ground. There can even be a clash in fundamental business values. That's why effective collaboration is so important.
The process of finding the best talent can be involved, but by putting your company culture and values at the center, you can establish a mutually beneficial partnership. You will need to:
Build a partnership based on appreciation for each other's values
Establish global connections
Network, network, network
Invest in recruiting around the world
Recognize talent—and value it
Be prepared to negotiate working hours and PTO, especially when collaborating with teams or individuals across the globe that have different cultural values
With access to global talent and a diverse workforce, companies grow more quickly. They build a stronger, more motivated, multicultural, creative workforce that performs at a higher level and brings multiple perspectives together to solve problems and ideate successfully.
Targeting Specific Expertise for a Higher Ranking
Practically every business is eager to rank higher in search engine results. To improve their SEO and rankings, many companies hire experts to create AI-powered tools. But when they're operating with a limited budget, how can businesses tap into top AI talent?
Instead of relying solely on local, in-person talent, businesses must consider remote recruiting. If you're able to do so successfully, you can establish long-term relationships that will serve you well in the future.
Perhaps your business is based in the US, but there's a terrific ML expert in Brazil. A working relationship can be mutually beneficial.
Remote Is More Appealing
For many people, especially members of the younger generations, flexibility is one of the most important aspects of any career. It's so appealing, in fact, that the acceleration of flexible work arrangements has given rise to a new type of professional: the digital nomad. Digital nomads can be experts in virtually any industry. The common thread is that they want to be able to work from anywhere in the world.
Even beyond digital nomads, a majority of professionals crave flexibility. True, leaders may not be able to organize regular, in-person, team-building activities, but the tradeoff tends to lead to a more satisfied, independent and engaged workforce.
Because of this, businesses should be open to negotiating work models and arrangements, even if they have traditionally operated largely in person. Their willingness to do so will more than likely lead to recruiting a higher level of talent.
Keep Employee Satisfaction High
Productivity is, of course, paramount for delivering exceptional results. Sometimes, being stuck in a cubicle hinders productivity and performance. Many companies that have turned to a remote workforce have seen better results in terms of efficiency and performance.
And many businesses are taking notice. According to the third edition of McKinsey's American Opportunity Survey, 58% of Americans report having the opportunity to work from home at least one day a week. Also of note: 87% of people who have the chance to work flexibly take it. So, it's increasingly clear that professionals want to have options when it comes to how and where they work.
Conclusion
Remote recruiting isn't just "nice to have." It's becoming crucial for businesses to survive and thrive in our modern world. With so much talent spanning the globe, organizations of all types need to embrace the idea of working with professionals who are not necessarily local to their company or even glued to their respective areas. This is the path toward finding the most qualified people for the jobs at hand.
Moreover, greater flexibility leads to a happier workforce. It reflects well on any business when employees are able to do their jobs according to their needs and wants. Additionally, the remote model leads to greater diversity and creativity and stronger performance and results. With so many benefits, why would a business choose to operate any other way?
---
Authors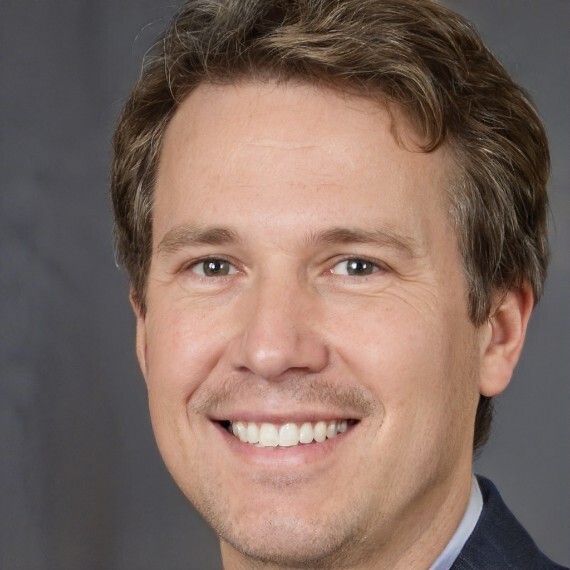 Chris is a Business Development Manager at BairesDev, in charge of improving and growing relationships with customers, suppliers, and other partners. His knack for strategic planning makes him a great team leader with valuable reach across all areas of the business. Chris combines his experience in sales, business, and technology to write intriguing articles for BairesDev's blog and other reputable media outlets. He has nearly 20 years of experience in the IT industry working in various capacities.
---
Recruit Smarter
Weekly news and industry insights delivered straight to your inbox.