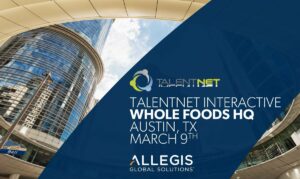 I remember a session at a SHRM national conference more years ago then I'd like to remember – so long ago, in fact, I actually went to a session on Millennials thinking I might learn something.
I was young and dumb; what can I say?
The speaker asked everyone to stand, then asked attendees to sit when he called out their ages. Being a SHRM conference, I think when he started at 40 he likely knocked out about half the room, but eventually, as most of the room was long ago seated and he was hovering in the mid 20s, it became like some sort of carnival game.
And sure enough, I "won'' – I was the youngest person in the room, by two years. In short, the best years of my life were spent at SHRM conferences.
There's a reassuring thought. But I remember the presenter telling me, "enjoy this day – someday you'll look back and wish you could be the youngest person in the room again." The audience chuckled knowingly.
I had no idea what they were talking about.
How I figured things out
It took TalentNet for me to figure it out. I mean this, of course, as the highest of compliments. It's just, that for all the recruiting shows in all the world, it's the one that's really been the most recurring and consistent part of what's often a crazy conference calendar.
Which means that it's a pretty convenient reference point for that arc of growing up, from the youngest person in a room (and there to learn about Millennials, of my own accord, nonetheless) into like, an old dude.
This year marks a decade – a friggin decade – since I went to my first #TalentNet at the PepsiCo headquarters in good ole' Plano – also my first real time in Texas. I had met this guy, Craig Fisher, in Chicago at HREvolution, a seminal event for those of us of a certain age, I suppose.
The first interaction I had with him was on an elevator. He introduced himself as "Fishdogs on Twitter," and looked at me shocked when he realized I had no idea what that was supposed to mean.
Fast forward five years, and around 10 #TalentNet events later. I'm getting sick of LA and itching to try life out somewhere else. After one of the spring events, held at the JC Penny World Headquarters, I stuck around to go out with Craig on his infamous pontoon boat.
It was an absolutely perfect day – and the one where Craig worked on closing me on the idea of giving Dallas a try. I did. Five years later, Craig is not only one of my closest friends – and neighbors, for heaven's sake – but he's also my boss.
It's a crazy world sometimes.
It's a life changing event
And the fact is, without #TalentNet, I wouldn't live in Texas. I would never have gotten married. I probably wouldn't have my job at Allegis Global Solutions, and I'm pretty certain that if I had to stay in LA, I could never have afforded to take this random gig that came up at RecruitingDaily right after I moved to Dallas.
So, I'm not saying #TalentNet could change your life. But it changed mine.
Sign up today. Or live to regret what might have been. Tell you this: I'll never miss another #TalentNet. You shouldn't, either: http://TalentNet Live.com
---
Authors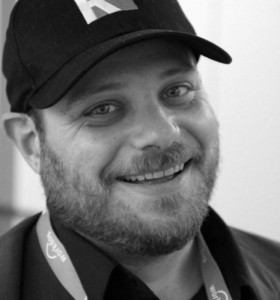 Matt serves as Chief Content Officer and Global Thought Leadership Head for Allegis Global Solutions and is a partner for RecruitingDaily the industry leading online publication for Recruiting and HR Tech. With a unique background that includes HR, blogging and social media, Matt Charney is a key influencer in recruiting and a self-described "kick-butt marketing and communications professional."
Recruit Smarter
Weekly news and industry insights delivered straight to your inbox.